Tunisia Shuts Offices Of Opposition Party Ennahdha: Official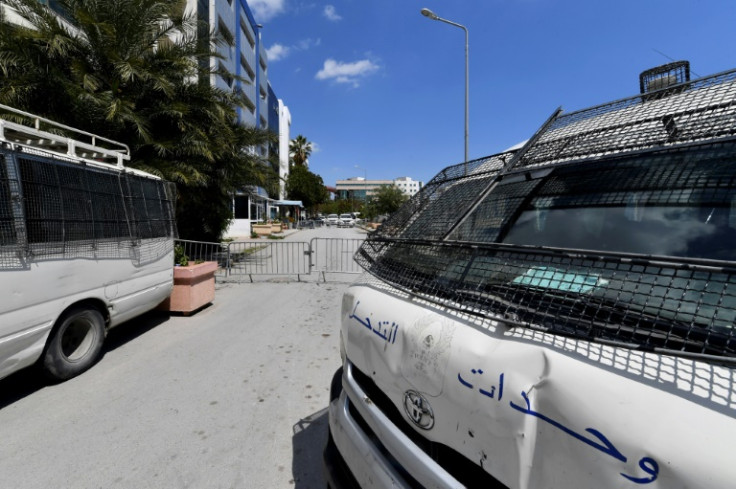 Tunisian authorities closed the offices of Islamist-inspired opposition party Ennahdha on Tuesday, a senior party official and local media said, a day after arresting its leader Rached Ghannouchi.
Ennahdha was the largest party in Tunisia's parliament before President Kais Saied dissolved the chamber in July 2021.
The party's shutdown sparked renewed concern from Europe and former colonial power France.
"A police unit showed up at the party's main headquarters (in Tunis) and ordered everyone there to leave before closing it," Riadh Chaibi said.
"The police also closed the other offices of the party elsewhere in the country and prohibited any meeting in these premises," the party official told AFP.
The move came after Ghannouchi, 81, was arrested the previous evening at his home in the capital Tunis.
He was the latest in a string of opposition figures held.
Since early February, authorities in the North African country have arrested more than 20 political opponents and personalities.
Saied, 65, claims those detained were "terrorists" involved in a "conspiracy against state security".
Speaking at a ceremony on Tuesday, Saied called on the judiciary -- of which he seized control last year -- to "fulfil its role in this phase the country is going through".
"We are waging a merciless war against those who seek to undermine the state and its institutions," the president said without mentioning opposition parties or figures by name.
Ennahdha vice-president Mondher Lounissi said late Monday that Ghannouchi had been taken to a police barracks for questioning and his lawyers had not been allowed to attend.
The arrest came after remarks by Ghannouchi warning that eradicating different viewpoints such as the left or political Islam, from which his party originated, might lead to a "civil war".
A source at the interior ministry quoted by Tunisian media confirmed that the arrest was linked to these statements.
Ghannouchi was the speaker of Tunisia's parliament before Saied dissolved it.
The president went on to seize wide-reaching powers through a series of moves. Opponents have dubbed his actions a "coup" and a return to autocratic rule in the only democracy to emerge from the Arab Spring uprisings in the region more than a decade ago.
After his dramatic power grab, Saied has ruled by decree, and last year rammed through a constitution that gave his office unlimited powers and neutered parliament.
The country is also heavily indebted and facing high inflation and unemployment, leading some of its citizens to try fleeing to Europe.
Tunisia has been negotiating for several months with the International Monetary Fund for a loan worth nearly $2 billion, but discussions appear to have stalled.
US Secretary of State Antony Blinken warned in March that Tunisia urgently needs to reach a deal with the IMF, adding to dire European Union warnings about the country's future.
According to an interior ministry order reported by Tunisian media, meetings at the offices of Ennahdha and the main opposition alliance, the National Salvation Front (FSN), were banned as of Tuesday by force of the ongoing state of emergency.
Ennahda is a component of the FSN.
The European Union expressed "great concern" over Ghannouchi's arrest and the closure of Ennahdha's offices.
In a statement, it recalled the "importance of respect for the rights of the defence as well as the right to a fair trial".
The 27-nation bloc also raised the "fundamental principle of political pluralism", saying these elements were "essential for any democracy and form the basis of the European Union's partnership with Tunisia".
France, Tunisia's former colonial ruler, denounced "a worrying wave of arrests" and implored Tunis to ensure suspects are given due process.
Human rights groups have criticised the arrests.
"The arrest of the leader of the most important political party in the country... marks a new phase in the crisis," FSN head Ahmed Nejib Chebbi told AFP late Monday.
"This is blind revenge against opponents," he added.
On Tuesday, Chebbi said police had blocked a planned news conference to respond to Ghannouchi's arrest, which followed his February court appearance on terror-related charges.
In November he was also in court over allegations his party had helped jihadists travel to Iraq and Syria. Before that, he was interrogated over alleged money laundering.
Ghannouchi was exiled for more than two decades under late dictator Zine El Abidine Ali, but returned following the country's 2011 revolt to become a dominant figure in Tunisian politics.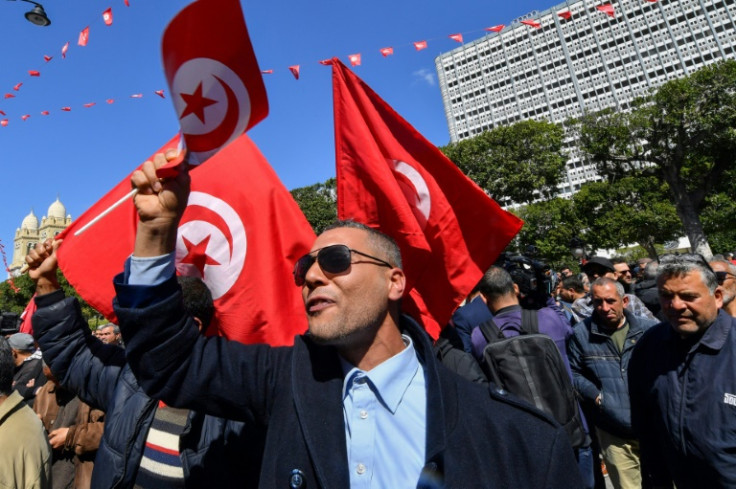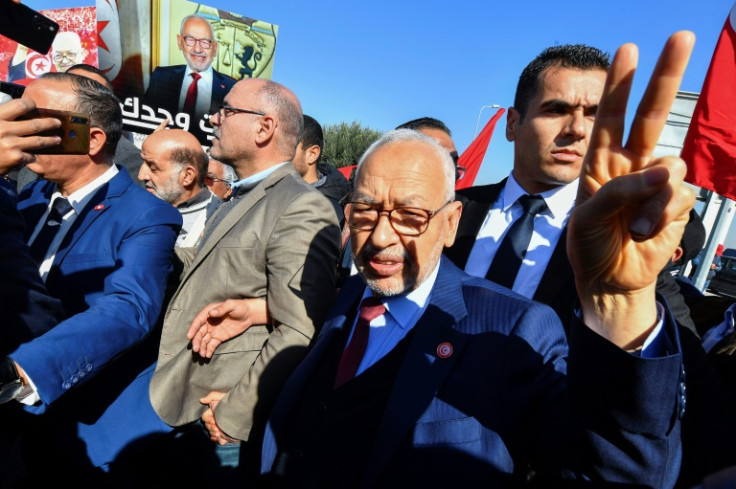 © Copyright AFP 2023. All rights reserved.