Tunisia Should Release Critics Of President: Amnesty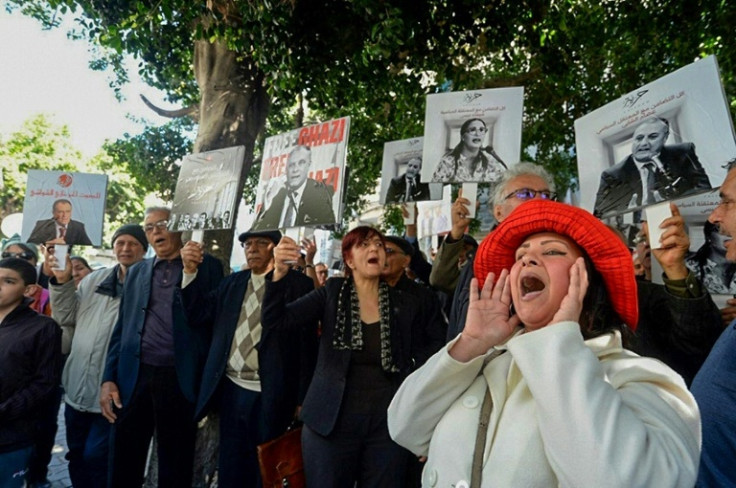 Tunisian authorities should release detainees arrested on "unfounded accusations of conspiracy" and drop their criminal investigation mostly targeting political opponents of President Kais Saied, Amnesty International said Thursday.
Since mid-February, authorities have arrested many of the most prominent opponents of Saied, who has publicly alleged they were plotting against the state and labelled them "terrorists".
Saied has seized almost total power since he froze parliament and sacked Tunisia's government in July 2021.
Opponents accuse him of reinstating autocratic rule in the North African country which was the only democracy to emerge from the Arab Spring uprising more than a decade ago.
The criminal investigation into at least 17 people is "among the most nakedly aggressive attacks by authorities" since Saied's power grab, Amnesty said in a statement.
Those targeted include opposition party members, political activists, lawyers, and the head of a popular radio station known for giving a platform to criticism of the president.
"The Tunisian authorities should immediately release all those detained for whom they cannot present credible evidence of criminal conduct as recognised by international law, and close the investigations against them," Amnesty's regional director Heba Morayef said.
The rights group alleged some of those detained had been questioned about meetings with one another, foreign diplomats and journalists, acts it said are protected under rights to freedom of expression, association and assembly.
"Just 12 years after Tunisians staged a revolution for dignity and basic freedoms, authorities are returning with frightening speed to old repressive tactics," Morayef said.
"Rounding up and jailing dissidents on vague accusations sends a chilling message that no one in Tunisia can freely express his or her opinions without fear of human rights violations, including arbitrary arrest and detention," Morayef said.
Several dozen supporters of the detainees protested on Thursday morning outside the Tunis courthouse, demanding their release and chanting: "Down with the coup" and "Freedom to all political prisoners".
Saied took control of the judiciary last year and has said judges who "dare to exonerate" the detainees will be considered "accomplices".
Amnesty said this statement, "coupled with the president's arbitrary dismissal of 57 judges in 2022, contributes to a climate of intimidation for the judiciary."
© Copyright AFP 2023. All rights reserved.