Tunisia Police Arrest Head Of Opposition Party Ennahdha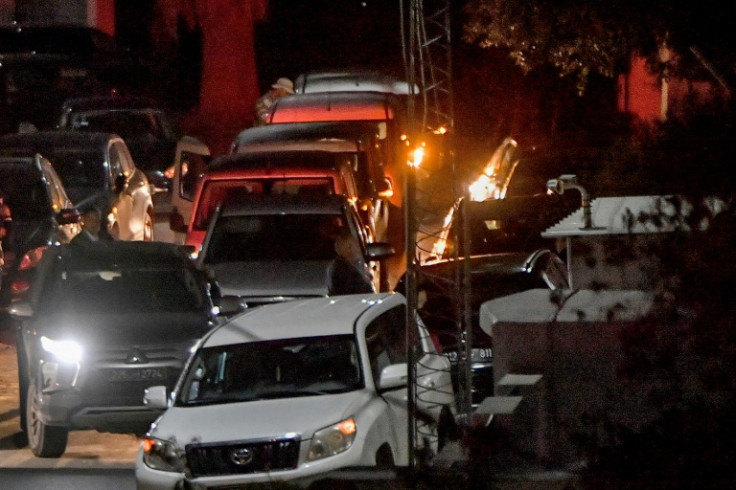 Rached Ghannouchi, one of the main opponents of Tunisian President Kais Saied, has been arrested, his Ennahdha party said Monday, the latest in a string of opposition figures held.
Ghannouchi, 81, whose party was the largest in parliament before Saied dissolved the chamber in July 2021, was arrested by police at his home in Tunis, the Islamist-inspired Ennahdha said in a statement.
"Ennahdha denounces this extremely serious development and calls for the immediate release of Rached Ghannouchi," the statement said.
Ennahdha vice-president Mondher Lounissi told a press conference that Ghannouchi had been taken to a police barracks for questioning and that his lawyers had not been allowed to attend.
His arrest came after media reports in which he allegedly said Tunisia would be threatened with "civil war" if political Islam, from which his party originated, were eradicated there.
A source at the interior ministry quoted by Tunisian media confirmed that Ghannouchi's arrest was linked to these statements.
Since early February, authorities in the North African country have arrested more than 20 political opponents and personalities.
They have included politicians, former ministers, businessmen, trade unionists and the owner of Tunisia's most popular radio station, Mosaique FM.
Saied, 65, claims those detained were "terrorists" involved in a "conspiracy against state security".
Local and international rights groups have criticised the arrests, which targeted leading figures of the National Salvation Front (FSN), the main opposition coalition, which includes Ennahdha.
"The arrest of the leader of the most important political party in the country, and who has always shown his commitment to peaceful political action, marks a new phase in the crisis," FSN head Ahmed Nejib Chebbi told AFP late Monday.
"This is blind revenge against opponents," he added.
Ghannouchi was the speaker of Tunisia's parliament before Saied dissolved it and went on to seize wide-reaching powers through a series of moves opponents have dubbed a "coup".
He also appeared in court at the end of February on terror-related charges after being accused of calling police officers "tyrants".
Ghannouchi had already been in court last November over allegations his party had helped jihadists travel to Iraq and Syria.
Before that, he was interrogated over alleged money laundering in relation to foreign donations for an Ennahdha-linked charity.
Opponents of Saied accuse him of reinstating autocratic rule in Tunisia, which was the only democracy to emerge from the Arab Spring uprisings in the Middle East region more than a decade ago.
After his dramatic power grab, he has since ruled by decree, and last year rammed through a constitution that gave his office unlimited powers and neutered parliament.
Ghannouchi was exiled for more than two decades under late dictator Zine El Abidine Ali, but returned following the country's 2011 uprising to become a dominant figure in Tunisian politics.
But his star has gradually faded, with his detractors accusing him of being a master pragmatist who would do anything to stay in power.
While unable to gather an absolute majority, he has always managed to ensure that Ennahdha remained essential in the various coalitions since the uprising.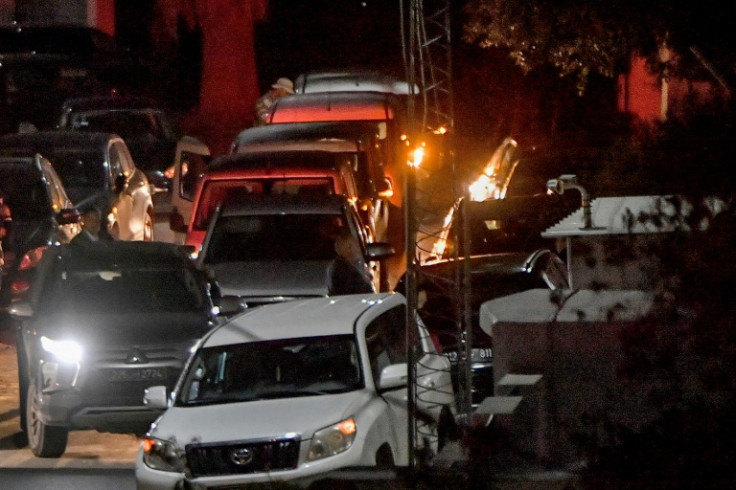 © Copyright AFP 2023. All rights reserved.