Sudan's Bashir And Allies Out Of Jail, Khartoum Fighting Flares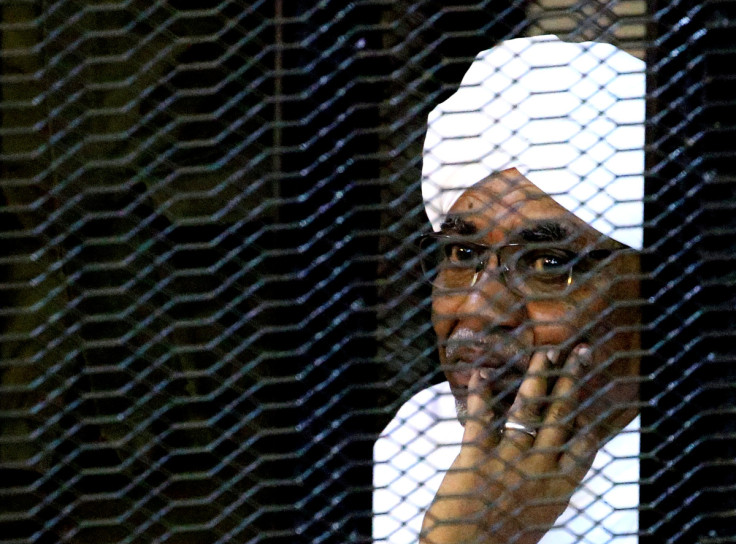 Sudan's capital resounded with gunfire and explosions on the western outskirts on Wednesday, eroding a truce amid collapsing basic services, dwindling food supplies and the opening of a prison that let out allies of a jailed former autocrat.
With the conflict between the army and the paramilitary Rapid Support Forces (RSF) showing no sign of easing, the army said former president Omar al-Bashir had been transferred to a military hospital before hostilities started on April 15.
It said Bashir was moved from prison with at least five former members of his regime, including Abdel Rahim Mohamed Hussein, who along with the former president is wanted by the International Criminal Court for war crimes for atrocities during an earlier conflict in the Darfur region.
The whereabouts of Bashir came into question after a former minister in his government, Ali Haroun, announced on Tuesday he had left Kober prison in Khartoum with other former officials. Haroun is also wanted by the ICC on dozens of war crimes charges.
Thousands of convicted criminals, including some sentenced to death, were held in the vast prison, along with senior and lower-ranking officials from the Bashir regime, which was toppled four years ago.
Sudanese authorities and the RSF traded accusations over the release of inmates, with the police saying paramilitary gunmen had stormed into five prisons over the weekend, killing several guards and opening the gates.
The RSF blamed authorities for letting Haroun and others out.
The release of convicted criminals added to a growing sense of lawlessness in Khartoum, where residents have reported worsening insecurity, with widespread looting and gangs roaming the streets.
"This war, which is ignited by the ousted regime, will lead the country to collapse," said Sudan's Forces of Freedom and Change, a political grouping leading an internationally backed plan to transfer to civilian rule derailed by the eruption of fighting.
Bashir came to power in a 1989 military coup and was ousted in a popular uprising in 2019. Two years later, the army led by General Abdel Fattah al-Burhan, with support from the RSF, took over in a coup.
The present conflict between the army and RSF leader General Mohamed Hamdan Dagalo broke out in part over disagreements about how quickly to integrate the RSF into the army under the planned transition to civilian rule.
The ICC in The Hague has accused Bashir of genocide, and Haroun of organising militias to attack civilians in Darfur in 2003 and 2004. The ICC declined to comment of the transfer from prison of Bashir, Haroun and Hussein.
TRUCE REINFORCEMENTS
The renewed battles were in Omdurman, one of Khartoum's twin cities, where the army was fighting reinforcements to the RSF brought in from other regions of Sudan, a Reuters reporter said.
A projectile hit Al-Roumi medical centre in Omdurman on Tuesday and exploded inside, wounding 13 people, a hospital official said.
The army has accused the RSF of using a three-day truce to reinforce itself with men and weapons. The truce was due to end on Thursday evening.
Thanks to the ceasefire, fighting between army soldiers the RSF was more subdued in the centre of Khartoum.
The fighting has turned residential areas into battlefields. Air strikes and artillery have killed at least 459 people, wounded more than 4,000, destroyed hospitals and limited food distribution in a nation where a third of its 46 million people rely on humanitarian aid.
U.N. special envoy on Sudan Volker Perthes told the U.N. Security Council on Tuesday that the ceasefire "seems to be holding in some parts so far".
But he said that neither party showed readiness to "seriously negotiate, suggesting that both think that securing a military victory over the other is possible".
Foreign powers have evacuated thousands of diplomats and private citizens in recent days, including 1,674 from 54 countries helped out by Saudi Arabia.
Sudanese along with citizens of neighbouring countries have also been leaving en masse. More than 10,000 people crossed into Egypt from Sudan in the past five days, authorities in Cairo said, adding to an estimated 20,000 who have entered Chad. Others have fled to South Sudan and Ethiopia, despite difficult conditions there.
The first Turkish civilians returned to Turkey from Sudan on Wednesday, having first reached the Ethiopian capital Addis Ababa overland from Khartoum.
Several more flights were expected later on Wednesday to evacuate the remaining Turkish citizens who had crossed over to Ethiopia from Sudan.
© Copyright Thomson Reuters 2023. All rights reserved.