Sudanese War Displaced Double To More Than 700,000: UN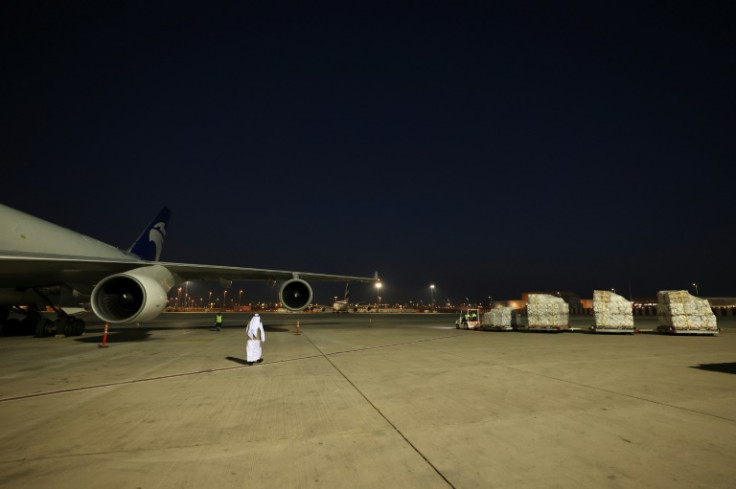 The war between Sudan's generals is having increasingly severe consequences for civilians, with a doubling over the past week of the number uprooted from their homes, the United Nations said on Tuesday.
Hundreds have been killed so far. New worries emerged as separate ethnic clashes claimed at least 16 lives in the country's south, and a powerful group in the east -- so far untouched by the war -- demonstrated in support of the army.
More than 700,000 people are now internally displaced by battles since April 15, according to the International Organization for Migration.
"Last Tuesday, the figure stood at 340,000," the UN agency's spokesman, Paul Dillon, said in Geneva.
An increasing number are also crossing borders to escape the conflict between forces loyal to army chief Abdel Fattah al-Burhan, and his former deputy Mohamed Hamdan Daglo who commands the paramilitary Rapid Support Forces (RSF).
Fighting has been concentrated in the capital Khartoum but other areas, particularly the western Darfur region bordering Chad, have also seen heavy fighting.
The UN refugee agency said on Monday that 150,000 Sudanese had fled to neighbouring countries.
Those left behind in the war zones face shortages of water, electricity, food and medical care in a country where, according to the UN, about one-third of the population needed humanitarian assistance even before fighting began.
Foreign-led evacuations by land, sea and air have seen thousands more depart, many via Port Sudan on the Red Sea, which has so far remained peaceful.
A demonstration on Monday in support of the army, which some called on to arm civilians, raised alarms in the country already marked by a history of ethnic unrest.
"One army, one people," hundreds of protesters belonging to the Beja people chanted.
They also called "no to negotiations", a reference to truce talks happening across the sea in the Saudi city of Jeddah between representatives of Burhan and Daglo.
Those talks, also backed by the United States, have yielded no progress as fighting continues.
The top UN aid official, Martin Griffiths, has now left Jeddah after he "proposed a declaration of commitments for the two parties to guarantee the safe passage of humanitarian relief," a UN spokesman in New York said.
Analysts see a protracted fight between the generals, with the potential for broader conflict.
"As the war drags on... there is a growing risk that people might start arming themselves locally, or the army might resort to raising a counter-militia to the RSF, or both," Magdi el-Gizouli of the Rift Valley Institute told AFP.
Even before this war, Sudan suffered localised conflicts that last year killed about 900 people, according to the UN.
Those conflicts are often over access to scarce water and other resources, but they also reflected a security breakdown since Burhan and Daglo staged a coup in October 2021, derailing a transition to democracy after the toppling of longtime autocrat Omar al-Bashir.
The two generals later fell out in a power struggle, leading to the current fighting.
State media reported on Tuesday deadly clashes in Kosti, the White Nile state capital and last major town on the road from Khartoum leading to South Sudan.
The UN has described Sudan's humanitarian situation as catastrophic.
Aid facilities have faced "large-scale looting", including most recently at the World Food Programme in Khartoum over the weekend, a UN spokesperson said on Monday.
"Certain banks in Khartoum" have also been looted, Sudan's banking federation said on Tuesday, assuring Sudanese that their savings remain unaffected.
As representatives in Saudi Arabia seemed no closer to an agreement, "various types of weapons were fired" in northern Khartoum on Tuesday, according to a resident of the Shambat area.
Another witness reported continued clashes in the capital's south.
The Sudanese foreign ministry said army chief Burhan had received calls on Tuesday from Turkish President Recep Tayyip Erdogan and Azali Assoumani of the Comoros, the current chairman of the African Union.
According to the ministry's statement, Assoumani "will send a special envoy to Jeddah to help reach an agreement to end the crisis and restore stability in Sudan".
The African Union -- which suspended Sudan following the 2021 coup -- and East African regional bloc IGAD have pushed for discussions mediated by South Sudan's President Salva Kiir.
Concerns have grown over the conflict's impact on South Sudan, whose oil is exported through its northern neighbour.
Hanna Tetteh, United Nations' special envoy for the Horn of Africa, told the Security Council that more than 200,000 South Sudanese refugees hosted by Sudan could potentially return south, "if we do not see stability returning soon".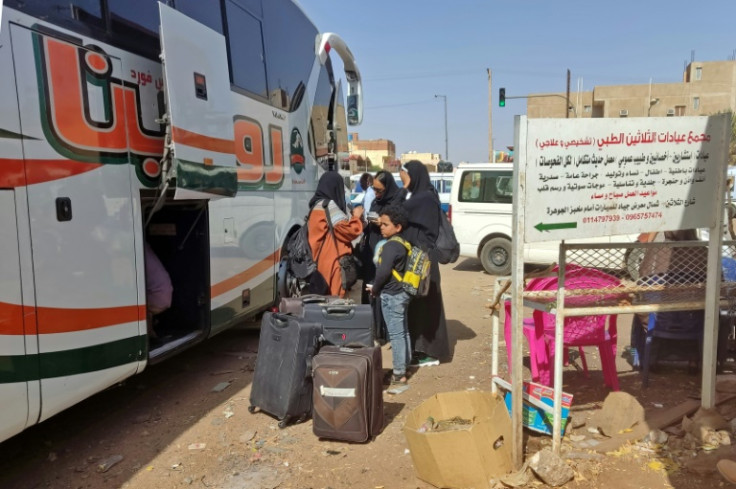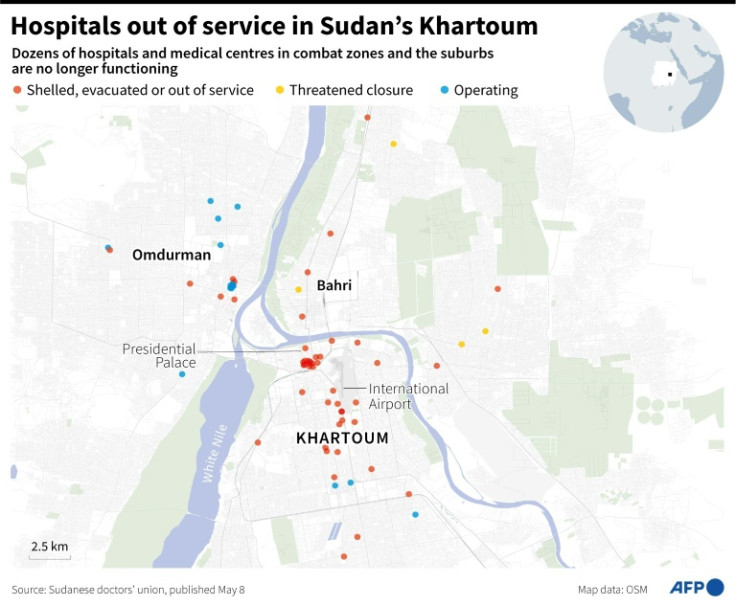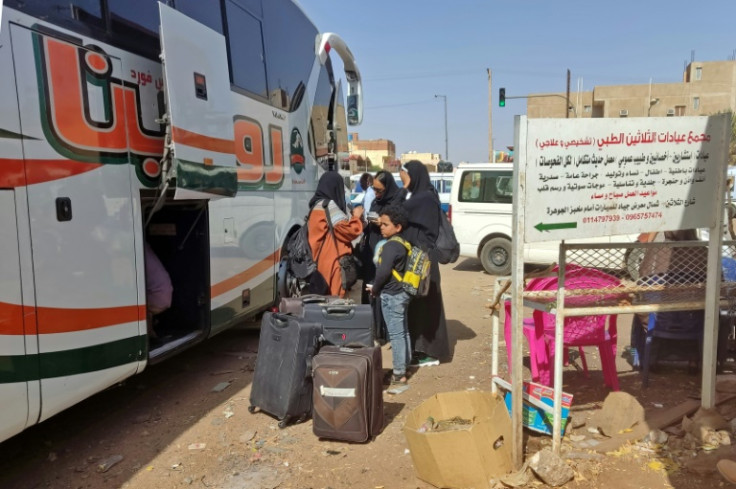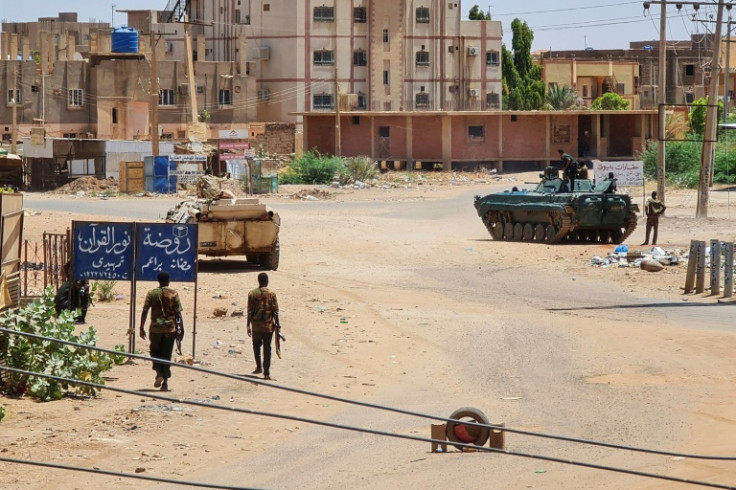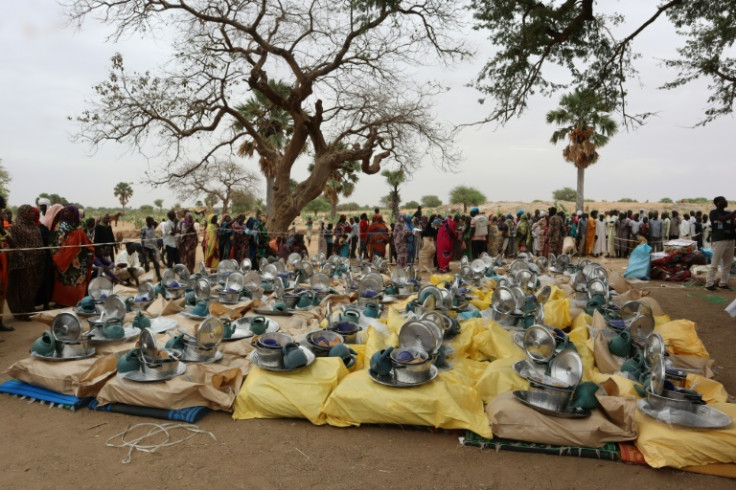 © Copyright AFP 2023. All rights reserved.