Sudanese Fleeing North Face Arduous Crossing Into Egypt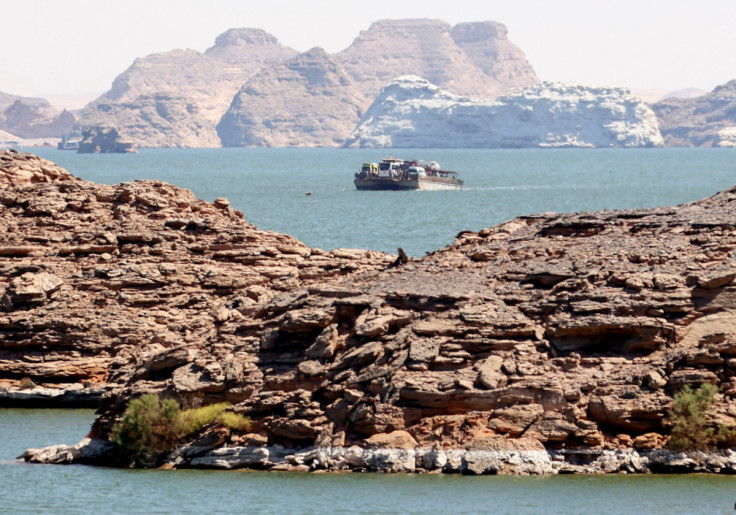 Eight months pregnant, Malaz Omar left behind everything to flee with her husband, two toddlers and an elderly aunt from the fighting that has swept across Sudan's capital for more than two weeks.
By the time the 34-year-old arrived in Egypt she hadn't eaten or showered for four days, passing through the Qustul border crossing where people slept on the ground and had nothing to cover their heads from the scorching sun.
Her plight reflects that of thousands of others who have paid high prices to journey north to Egypt on buses and trucks, only to get stuck at crossings for days.
"We just took pain killers on an empty stomach," said Omar as she ate fried fish at a restaurant in Abu Simbel, just north of the border. "It was very difficult. Our country has been destroyed but we will go back and rebuild it."
The fighting that erupted on April 15 between Sudan's army and the paramilitary Rapid Support Forces (RSF) has brought air strikes and artillery battles to Khartoum and its adjoining cities of Omdurman and Bahri, emptying the streets of civilian life.
"This war hit the centre and the heart of the country," said Mohamed al-Noaman Ahmed, a 46-year-old Sudanese merchant who was at Egypt's border when he heard that fighting had broken out on April 15. He raced to Khartoum to pick up his mother, wife and four children and bring them to the border. "All security collapsed," he said, speaking near Qustul where he had crossed after returning to pick up an uncle with cancer.
Some in Khartoum fear leaving their homes or possessions unprotected or attempting a gruelling journey with sick or elderly relatives.
Those who depart have sought safety in regions of Sudan outside the capital or headed for Sudan's western, southern and northern borders. Some have left by boat from Port Sudan to Saudi Arabia.
Egypt said on Monday that 40,000 Sudanese had crossed its border, and the United Nations warned that more than 800,000 may flee Sudan, which has a population of 46 million, if fighting continues.
'MERCHANTS OF WAR'
As numbers surged and fuel became scarce, prices of buses to Egypt rose to about $500 per person.
Those who can afford the trip are relatively wealthy, but many arrive through the Arqeen and Qustul crossings either side of Lake Nasser in a reduced state.
"There are merchants of the war who exploit the crisis to make profit," said Leem al-Sheikh, a 23-year-old dentist who took nearly a week to reach Abu Simbel from Omdurman.
"We are privileged," she added. "There are many who couldn't afford to flee the war."
One group of female and elderly relatives with children could be seen emerging onto Egyptian territory at Arqeen with faces and clothes covered with dust, dragging trolleys piled with bags before they boarded a bus for Cairo.
Since adult males need visas to enter Egypt, men generally lag behind. Many wait in Wadi Halfa in northern Sudan to apply for visas.
Some have complained of a lack of food, water, shelter and washrooms at the crossings. They say they have slept on buses or rubbish strewn roads, or inside a sealed zone between the two border posts.
'VERY DIRE'
Farid Mahgoub Taha, a 77-year-old who fled from Khartoum, said he had found a "very dire" situation at Arqeen, thought services were better on the Egyptian side.
"It was not suitable for humans, not even animals," he said.
Sheikh said that people were subjected to lengthy and aggressive questioning by Egyptian officials.
"They are humiliating us. They yell and say if you don't wait, we will send you away," she said.
An Egyptian border guard said staff were working around the clock to deal with the influx. Egypt's Foreign Ministry said authorities were providing relief and emergency services at the crossings and trying to speed up entry procedures by reinforcing border staff.
One Khartoum resident who gave only his first name, Khaled, said he had decided to stay in the capital because he was worried about how his ailing grandmother and a sister who sometimes has seizures would cope, as well as the cost of the journey.
"I've seen a few fellow friends of mine who have already travelled. They're still in the border, stuck in the streets," he told Reuters on a video call. "I can't put my family through that."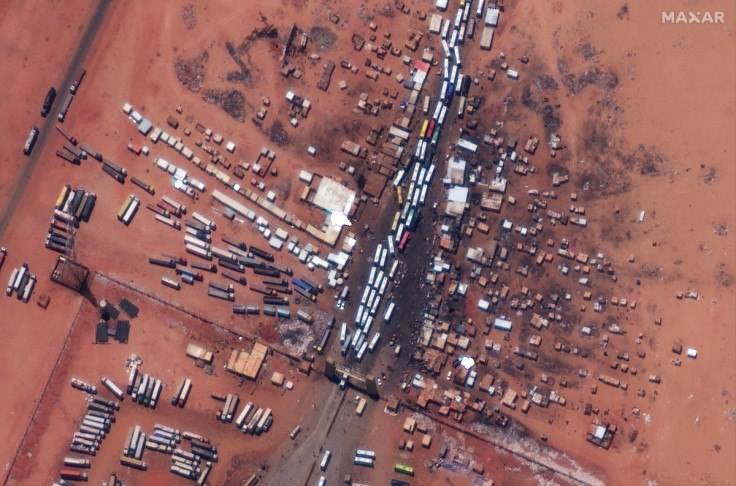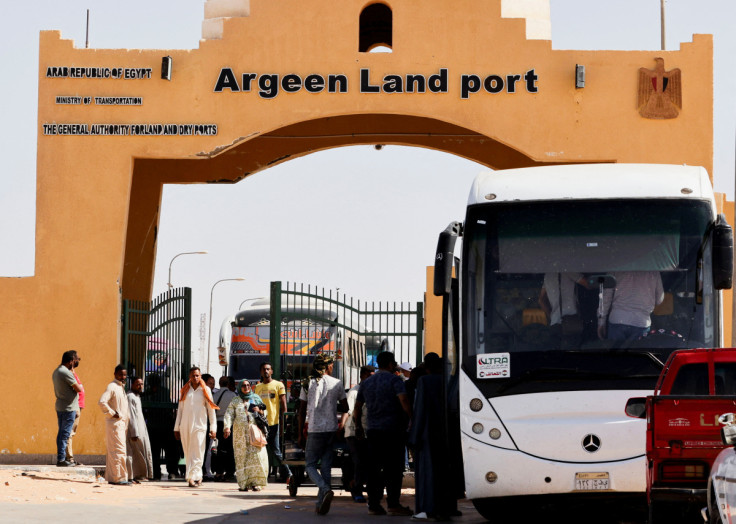 © Copyright Thomson Reuters 2023. All rights reserved.