Sudan Fatwa Call Worries UN As Bashir Loyalists Up Activity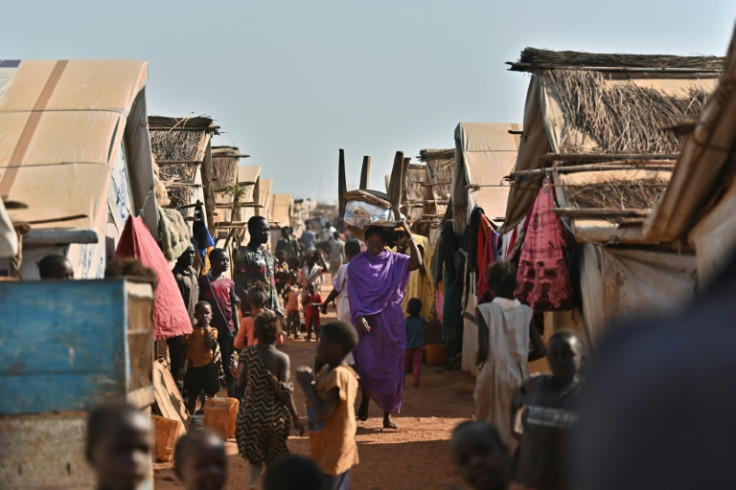 The United Nations expressed concern on Tuesday about a request for a fatwa seeking the assassination of its head in Sudan, as loyalists of ousted leader Omar al-Bashir stepped up opposition to a draft deal for a new civilian government.
In a video on social media, a man calling himself only Abdelmoneim is seen speaking to a gathering in Khartoum that included pro-Bashir politicians seeking inclusion in the deal.
"I volunteer to assassinate Volker, and I request a fatwa (religious legal opinion) to make his blood permissible," the man said, referring to U.N. envoy Volker Perthes.
Government sources said an investigation had been opened.
"The language of incitement and violence will only deepen divisions on the ground, but it will not deter the mission from carrying out its duties," the U.N. office in Sudan said in a statement.
The U.N.-backed draft agreement could sideline Bashir veterans who regained a foothold following a coup in October 2021, but a final agreement has been delayed by internal disputes over plans for restructuring the military.
TURBULENCE
Military generals toppled Bashir on April 11, 2019 after months of protests. They shared power with civilians for just over two years before staging a coup, triggering more mass demonstrations.
Pro-democracy politicians have promised a new crackdown on Bashir's dissolved National Congress Party under a new political transition.
Bashir's Islamist rule saw long periods of international isolation and civil conflicts.
Bashir loyalists, who have a presence in the military, oppose the U.N. mission and its leadership.
"We've intensified our public action recently to protect national sovereignty from foreign interference," an NCP leader told Reuters, asking not to be named.
Late on Monday, groups sympathetic to the Bashir government attacked pro-democracy protesters in Kober, a neighbourhood where Bashir once resided, according to social media footage and a statement by local activists.
The incident was also close to Kober prison, where Bashir awaits trial over the 1989 coup that brought him to power where his lengthy autocratic rule saw protester deaths and alleged war crimes in Darfur.
Calling for his release, some of those present chanted: "Onwards, Bashir, and "We are with you, lion."
© Copyright Thomson Reuters 2023. All rights reserved.