Stocks Mostly Drop As Rate-hope Rally Fades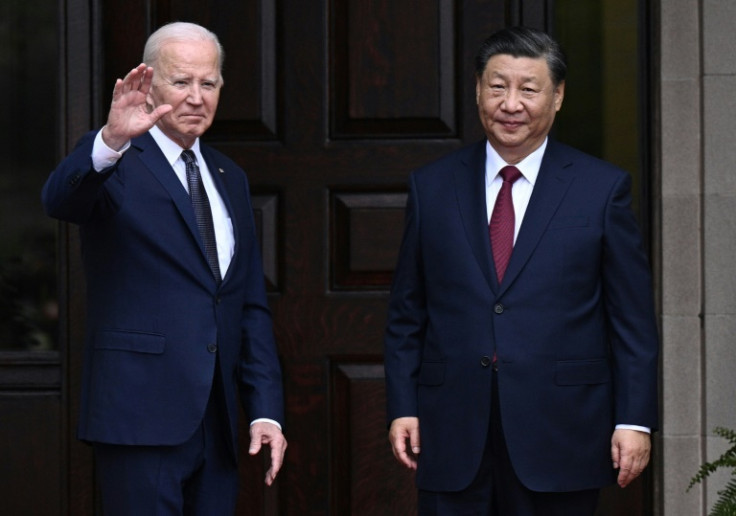 Major Asian and European stock markets fell Thursday as investors took a breather and cashed in on a recent rally following better-than-expected US inflation figures.
Slowing US inflation lit a fire under global equities this week, cementing traders' views that the Federal Reserve would no longer need to hike interest rates and even fuelling talk of cuts next year.
The rally has faded, however, even if Wall Street managed to extend gains Wednesday.
"Market optimism appears to be cooling off after a bumper period of gains for equity markets, built on growing expectations that the Fed are finished with their historic tightening process," noted Joshua Mahony, chief market analyst at Scope Markets.
"With markets now pricing a mere one-percent chance of another hike, markets are now more concerned with the timing of the first rate cut and the pace of easing."
Hong Kong, which jumped almost four percent Wednesday, led losses Thursday as it gave up one percent, while Tokyo and Shanghai were also in the red.
London and Paris were down nearing the half-way stage, though Frankfurt climbed.
Focus was also on US President Joe Biden and his much-anticipated talks with his Chinese counterpart Xi Jinping.
Biden described the talks as the "most constructive and productive" of their relationship, as the two sought some common ground after years of tensions.
"We've made some important progress, I believe," he told reporters.
The meeting in California resulted in agreements on several issues including high-level military communications and artificial intelligence.
Long-running tensions between the two global superpowers have weighed heavily on markets, with investors concerned about the impact on trade and geopolitics.
Later, Xi told US business leaders that China was "ready to be a partner and friend of the United States".
There was little major reaction to news that US lawmakers had passed a stop-gap budget bill Wednesday to keep federal agencies running for another two months, averting a painful shutdown of the government that many had warned could deal a blow to the economy.
On the corporate front, shares in Burberry tumbled more than nine percent after the British luxury fashion house warned over future profits as global demand for high-end clothing weakens.
London - FTSE 100: DOWN 0.5 percent at 7,449.47 points
Paris - CAC 40: DOWN 0.3 percent at 7,184.86
Frankfurt - DAX: UP 0.4 percent at 15,811.44
EURO STOXX 50: DOWN 0.1 percent at 4,312.07
Tokyo - Nikkei 225: DOWN 0.3 percent at 33,424.41 (close)
Hong Kong - Hang Seng Index: DOWN 1.4 percent at 17,832.82 (close)
Shanghai - Composite: DOWN 0.7 percent at 3,050.93 (close)
New York - Dow: UP 0.5 percent at 34,991.21 (close)
Euro/dollar: UNCHANGED from $1.0850 on Wednesday
Pound/dollar: DOWN at $1.2409 from $1.2414
Dollar/yen: DOWN at 151.18 yen from 151.37 yen
West Texas Intermediate: DOWN 0.4 percent at $76.38 per barrel
Brent North Sea crude: DOWN 0.4 percent at $80.87 per barrel
© Copyright AFP 2023. All rights reserved.