Stock Markets Diverge As Traders Eye Fed Minutes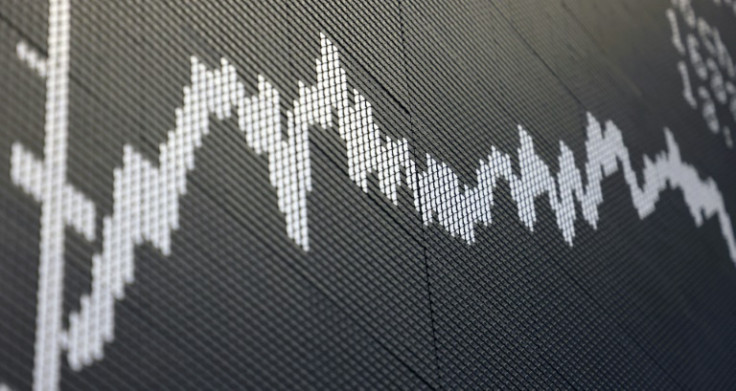 Asian and European stock markets traded mixed Monday with investors focused firmly on whether the US Federal Reserve and other central banks have reached a peak over interest-rate hikes as inflation cools.
Minutes from the Fed's November policy meeting, due for release Tuesday, will be closely analysed for clues on the outlook.
Wall Street ended slightly higher Friday, while observers said they expected this week to see light US trading heading into the Thanksgiving holiday.
Expectations that interest rates could eventually be cut next year continued to weigh on the dollar, with the yen jumping one percent against the greenback.
"While a wait-and-see mood has descended, confidence is still quietly bubbling that interest rate cuts could be on the horizon," noted Susannah Streeter, head of money and markets at Hargreaves Lansdown.
"Concerns that there could be another grinch-like hike from the Fed in December have retreated and more bets are being placed that a reduction could come in the Spring."
Inflation remains hugely elevated in some countries, including Argentina, where libertarian outsider Javier Milei swept to victory in a presidential election Sunday.
Milei won power on a promise to halt decades of economic decline in the Latin American nation that is reeling from triple-digit inflation.
The self-described "anarcho-capitalist" pulled off a massive upset by ousting the populist Peronist coalition which has long dominated Argentine politics.
Milei has proposed the dollarization of the economy by 2025 to halt the "cancer of inflation", meaning he would drop the peso and Argentina would lose control over monetary policy such as setting interest rates.
Elsewhere Monday, oil prices edged higher, extending Friday's gains of more than four percent, before a meeting of OPEC and other key producers, where Russia and Saudi Arabia could extend output cuts.
Microsoft's share price was expected to be closely tracked at the Wall Street open after the company hired OpenAI co-founder Sam Altman following his shock sacking from the company, whose ChatGPT chatbot has led the rapid rise of artificial intelligence technology.
OpenAI's board sacked Altman on Friday, with US media citing concerns that the former CEO was underestimating the dangers of its tech and leading the company away from its stated mission -- claims his successor has denied.
Microsoft CEO Satya Nadella wrote on X that Altman "will be joining Microsoft to lead a new advanced AI research team," along with OpenAI co-founder Greg Brockman and other colleagues.
London - FTSE 100: DOWN 0.1 percent at 7,495.14 points
Paris - CAC 40: UP 0.2 percent at 7,251.02
Frankfurt - DAX: DOWN 0.2 percent at 15,883.30
EURO STOXX 50: DOWN 0.1 percent at 4,337.79
Tokyo - Nikkei 225: DOWN 0.6 percent at 33,388.03 (close)
Hong Kong - Hang Seng Index: UP 1.9 percent at 17,778.07 (close)
Shanghai - Composite: UP 0.5 percent at 3,068.32 (close)
New York - Dow: FLAT at 34,947.28 (close)
Euro/dollar: UP at $1.0923 from $1.0916 on Friday
Pound/dollar: UNCHANGED at $1.2465
Dollar/yen: DOWN at 148.11 yen from 149.64 yen
Brent North Sea crude: UP 1.4 percent at $81.77 per barrel
West Texas Intermediate: UP 1.4 percent at $76.95 per barrel
© Copyright AFP 2023. All rights reserved.