South Of Khartoum, Fuel Shortage Strands Fleeing Sudanese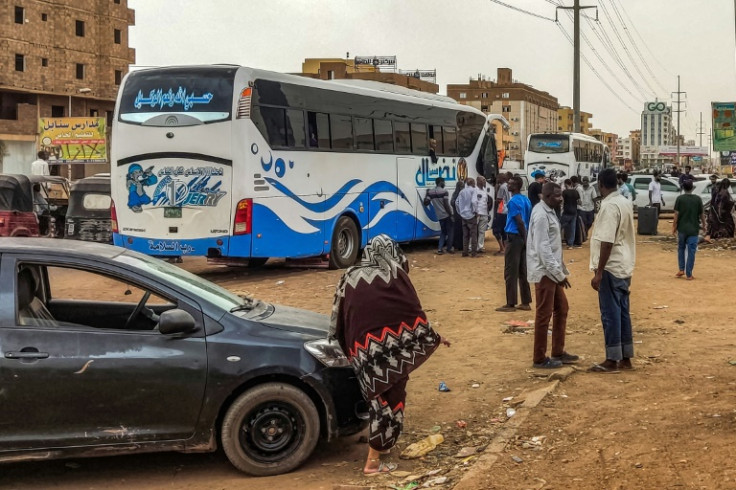 Shaul Myke fled years ago from war-ravaged South Sudan looking for peace in Khartoum. Now she is on the run again -- six children in tow -- after Sudan's capital became a battle zone.
But with fuel in short supply and ticket prices escalating, she is stuck.
Myke and her youngsters "have been waiting under the sun for four days", she told AFP on the side of a road southeast of Khartoum.
At the entrance to Wad Madani, 200 kilometres (124 miles) from the Sudanese capital, she and dozens of other South Sudanese watch the few cars that pass.
They cannot find a way south.
With more and more residents of Khartoum fleeing the fighting, and shops and other services almost completely shut down, fuel shortages are growing worse.
Hundreds of cars and buses queue for fuel at every petrol station, no matter the price.
"A gallon of petrol now costs 25,000 pounds (around $42) on the black market," bus driver Baraa Abdellatif told AFP at one filling station. That price was more than eight times what it was before Sudan's rival generals began their war on April 15.
At other stations the price could be even higher. The Norwegian Refugee Council cited up to 40,000 pounds a gallon (4.5 litres).
The queue had left Abdelrahman Hussein waiting by his car "for 48 hours" under the blazing sun.
"I'm trying to join my family in Sennar", 100 kilometres further down the road, he said.
Soaring fuel prices -- and an exodus of residents desperate to escape the violence -- have pushed bus ticket prices up as well, in a country with triple-digit inflation and a 65 percent poverty rate, according to officials, even before the war.
A United Nations report on Monday cited "reports of rapidly rising transport costs, making it increasingly difficult for people to leave conflict-affected areas. Cash is scarce and hard to access."
"I just need to find a way south to Kosti," the last major town before the South Sudanese border, Myke said. Her children and what luggage she could carry out of the city were scattered around her.
Like Myke, many of the 800,000 South Sudanese refugees in Sudan have been forced to turn back towards the south, in fear of the fighting which has claimed at least 459 lives, according to the UN.
Driven by the same despair, Fawzia Abdelrahim took her family of five to Wad Madani, where she knew no one.
"We don't have any relatives here, but fortunately the neighbourhood residents opened up a school for us," she told AFP.
Ten families, including that of Al-Amin Mohammed, now spend the night in the school.
"Even sleeping on the ground, we're much better off than the days of terror we lived through," he said.
Like many of Khartoum's five million people, Mohammed's family lived without food, water or electricity through air strikes, artillery fire and the constant fear that gunfire could shatter a window and hit one of them.
In Wad Madani, they were struck to see life continuing normally: stores were open, people sold tea on the street and no guns were in sight. Even the traffic police had disappeared.
Most importantly, hospitals were still functioning -- unlike in Khartoum and other battle-scarred areas, where three-quarters of hospitals are "out of service", according to the doctors' union.
Khartoum resident Al-Rih Mohammed waited in the hospital "for a surgery to remove a bullet from my foot", he told AFP, after he was caught in the crossfire "right in front of my house in eastern Khartoum."
With the worst of the fighting happening in densely-populated residential areas, medics have repeatedly warned that the number of those killed and injured is far higher than official figures --the streets of Khartoum still littered with the rotting bodies of those caught in the crossfire.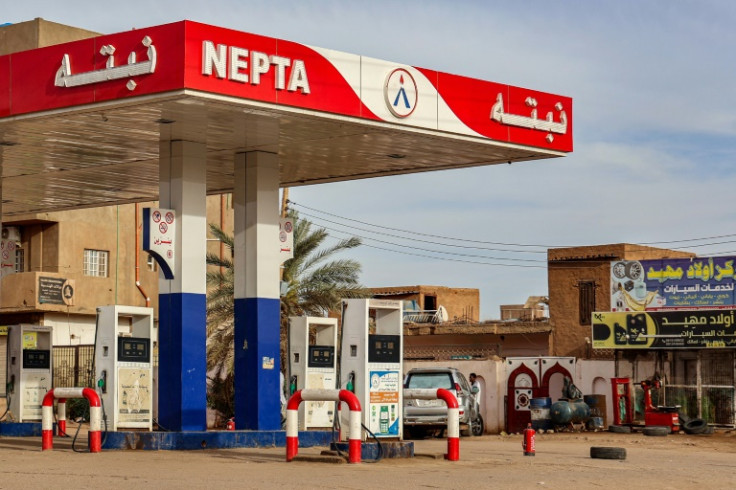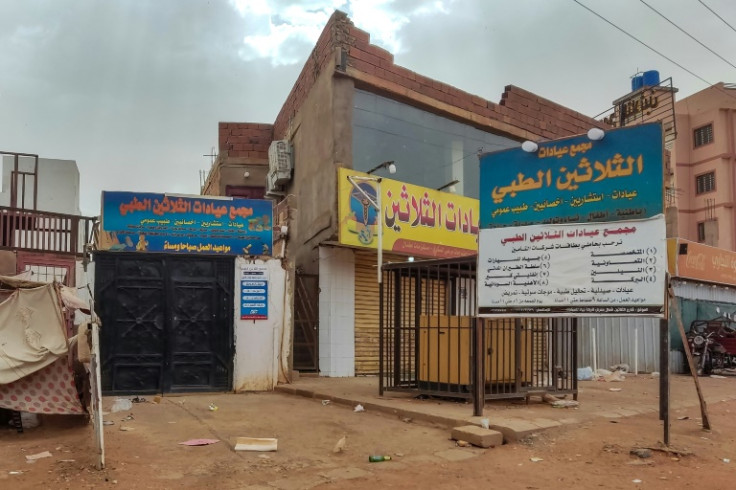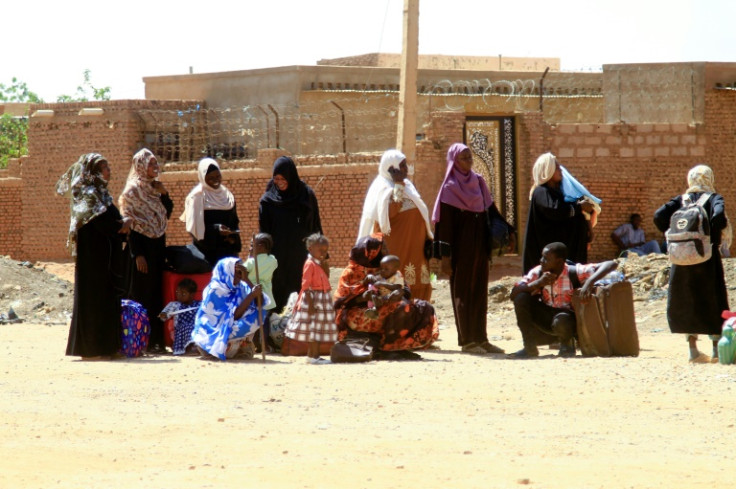 © Copyright AFP 2023. All rights reserved.