South Africa, Singapore Strengthen Longstanding Partnership; Explore New Economic Cooperation
Prime Minister of Singapore Lee Hsien Loong, who arrived in South Africa earlier this week, has concluded a "very productive" meeting with his South African counterpart. Both countries are looking forward to strengthening their longstanding partnership alongside exploring new economic cooperation areas.
President Cyril Ramaphosa, who hosted his Singaporean counterpart at Tuynhuys, Cape Town on Tuesday, thanked the Prime Minister for "very productive deliberations and for his commitment to building stronger ties between our countries."
The countries marked the 30th anniversary of the establishment of diplomatic relations this year and the president noted that there is a significant potential to develop this economic partnership further.
"This is evident in the business delegation that accompanied Prime Minister Lee, comprising representatives of a number of sectors, including ports, logistics, healthcare and biomedical, food manufacturing and engineering," President Ramaphosa said, SANews reported.
He noted that both countries share a common interest in "promoting economic growth, social development and prosperity" for the citizens in their respective countries. "It is in this spirit that we have worked together to strengthen our ties," he added.
President Ramaphosa further shared that this visit provided South Africa and Singapore an opportunity to discuss new economic cooperation areas including digitalization, communications and technology, water and sanitation, and skills development.
They also discussed South Africa's application to become a Sectoral Dialogue Partner with the Association of Southeast Asian Nations (ASEAN), which is a regional intergovernmental organization consisting of 10 countries.
Brunei Darussalam, Cambodia, Indonesia, Laos, Myanmar, Malaysia, Philippines, Thailand, Singapore, and Vietnam are ASEAN member countries.
"The global role of the ASEAN region has been growing over the last five decades creating the sixth largest market in the world," the president said.
According to the president, if South Africa becomes a member of ASEAN, then it would open up more opportunities in the fields like trade, infrastructure development, technology transfer, education, science, innovation, and tourism.
"We discussed the current instability in international relations and the global economy," he added. "We agreed on the need for all countries to work together to develop inclusive, just and sustainable solutions to conflict, climate change, pandemics, and other challenges."
Ramaphosa noted that he also briefed Prime Minister Loong on South Africa's stance on the Russia-Ukraine conflict.
"Principal to our discussions are efforts to find a peaceful resolution to the devastating conflict in Ukraine, its cost in human lives and impact on the African continent," he noted. "In this regard, I presented the initiative on behalf of African Heads of State, from Zambia, Senegal, Congo, Uganda, Egypt, and South Africa."
He concluded, "I agreed with both President Putin and President Zelenskyy to commence with preparations for engagements with the African Heads of State. The Secretary General of the United Nations was briefed and welcomed the initiative."
Singapore's Prime Minister arrived in South Africa Sunday morning, marking it first day of his official visit. The prime minister is on six days visit to South Africa and Kenya.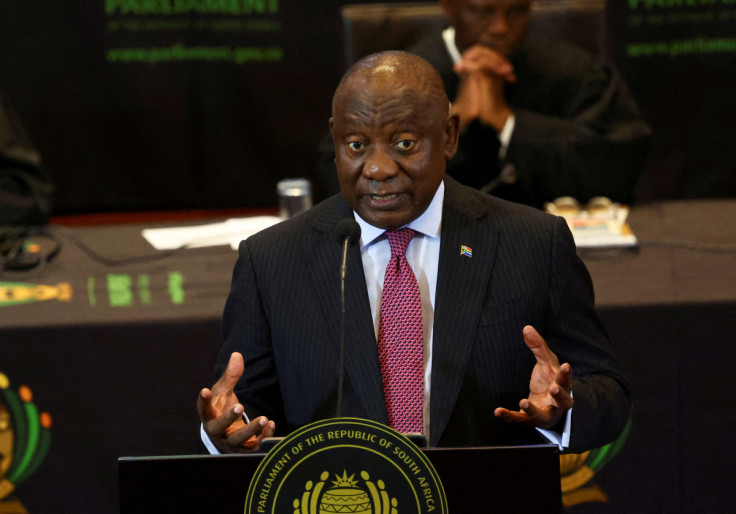 © Copyright 2023 IBTimes ZA. All rights reserved.