Six Killed In 'Massive Attack' In East Ukraine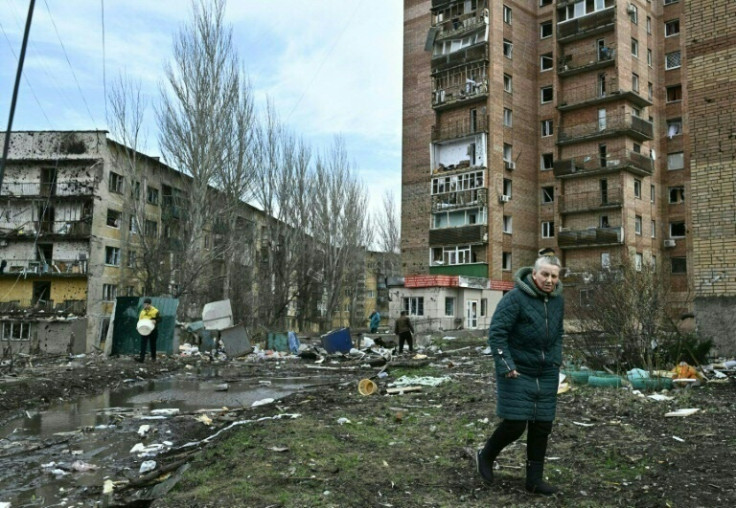 Russian missiles hit a densely populated area of the eastern Ukrainian city of Kostyantynivka on Sunday, killing six people, police said.
There was a large crater in a yard and windows were shattered from ground to top floors in two 14-storey tower blocks, while nearby private houses had smashed roofs, AFP journalists saw.
Donetsk regional police said that Russia fired S-300 and Uragan missiles in a "massive attack" involving six strikes just after 10 am local time (0700 GMT).
Kostyantynivka is around 27km (17 miles) from the city of Bakhmut, where the war's heaviest fighting is continuing.
Prosecutors said three women and three men aged from late 40s to mid-60s were killed, while eight more were injured.
The blast hit "16 apartment buildings, 8 private residences, a kindergarten, an administrative building, three cars and a gas pipeline", police said.
Liliya, a 19-year-old psychology student, stood outside her severely damaged high-rise block.
Broken glass rained down from windows as she spoke.
"I found out about this on the news. And when I was told about it and I saw that it was my area, I was just shocked," Liliya said.
"I'm very very lucky that I wasn't home at that moment," she added, after deciding to stay with her boyfriend.
"Everything is bombed out. And I think it's like that in every flat in fact. Because it was such an impact that it was very hard for anything to stay unbroken."
Nina, a pensioner, was looking at the damage to her ground-floor flat in a Soviet-era block. She was also not home when the missile struck.
"The internal doors and the front door were blown in. An internal partition wall has broken. There's not a single window left," she said.
"So many people have suffered.
"It's horrifying. What are those bastards doing? It's just a nightmare."
Soldiers were examining the scene afterwards as well an armed man in civilian clothes.
Watching, holding a shopping bag, Sergiy, 61, said "the shock wave came all the way to us, about a kilometre away".
"When will (Russian President Vladimir) Putin kick the bucket?" he asked, adding expletives.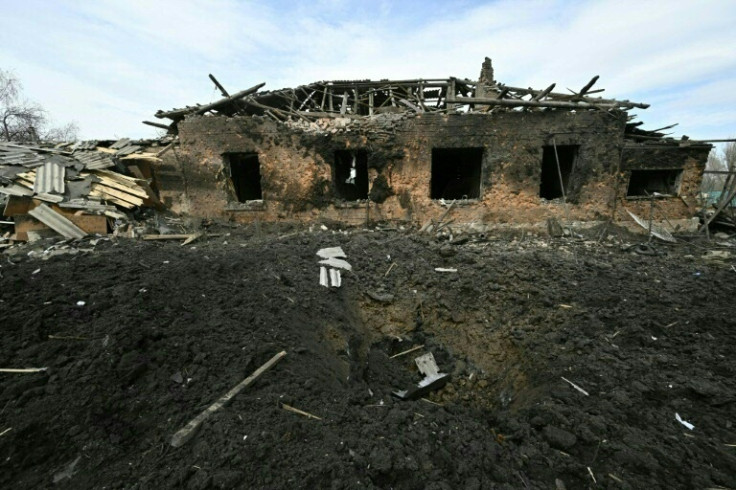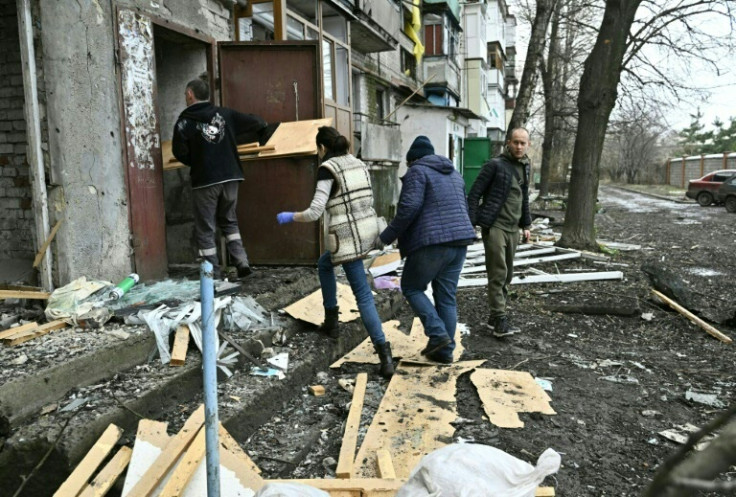 © Copyright AFP 2023. All rights reserved.