Sierra Leone Leader Urges End Of Ukraine War For 'Sake Of Humanity'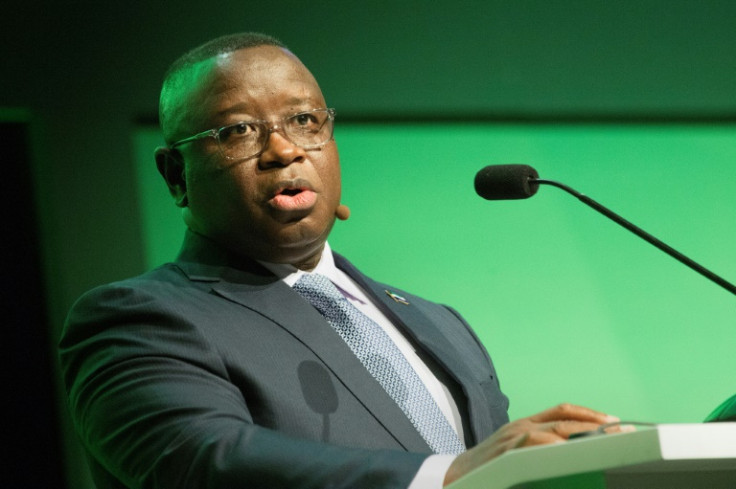 Sierra Leone's president expressed hope in an AFP interview that a new African mediation mission would help end Russia's war in Ukraine which has hit the "poorest of the poor" around the world.
Speaking a month before the West African nation's presidential vote, Julius Maada Bio, who is seeking a second five-year term, said the war had wreaked havoc in his country and other places.
"We are all suffering as a result of the war in Ukraine... For the sake of humanity, for what is happening, let's end the war," he said in an interview in the capital Freetown on Wednesday.
"I think even those who sympathise with Russia are in favour of stopping this war," he said.
The leaders of Egypt, the Republic of Congo, Senegal, South Africa, Uganda and Zambia will next month visit Moscow and Kyiv to try and broker peace.
Africa, the world's poorest continent, has been hit hard by higher prices of food and basic goods as a result of the war's impact on supply chains.
African countries have been divided at the United Nations over the conflict, but Sierra Leone has voted with Western nations in favour of resolutions to condemn Russia's actions.
Last August, riots erupted in Sierra Leone over the rising cost of living, killing 27 civilians and six police officers.
"We have a vested interest in seeing to it that war comes to an end as quickly as possible... especially as a country that has gone through war before -- but also (because of) the impact on us," Bio said.
Sierra Leone's economy is still recovering from a brutal 1991-2002 civil war and the West Africa Ebola epidemic that struck in 2014-2016.
It is heavily dependent on imports and prices of food staples such as rice have doubled or tripled in recent years.
Bio, 59, who was elected in 2018, said that without "exogenous factors" such as the pandemic and war in Ukraine, his country would not be facing raging inflation, supply shortages and a sharp drop in its currency's value against the dollar.
He promised to make food self-sufficiency his primary focus if re-elected, pledging a "serious policy shift... to produce our staple food, to the point that we will not need to import rice".
Bio said he hoped to lessen reliance on foreign aid.
"It is not a pleasure to go begging around nations, when you say you're a sovereign nation," he said. "I don't believe in aid -- I believe that we can do enough to develop our own resources."
Official development assistance accounted for 17.4 percent of Sierra Leone's gross national income in 2021, the most recent year on record, according to World Bank data -- compared to an average 3.3 percent across sub-Saharan African countries.
"Aid... does not come without strings attached, and therefore our freedom and independence is jeopardised," Bio said.
Sierra Leone, a country of eight million people, goes to the polls on June 24, when Bio will face opposition leader Samura Kamara, who came second in the 2018 election.
Kamara is on trial for corruption in a case that has been adjourned until July.
Bio has allocated over 20 percent of the national budget for education and signed a law requiring 30 percent of parliamentary candidates to be women.
"The government's efforts to promote progressive rights legislation has been well received by international development partners, but the fanfare around their passage should not distract from declines in Sierra Leone's performance on some global freedoms indices," said Jamie Hitchen, an independent analyst.
Sierra Leone's score on the US-based democracy advocacy group Freedom House's annual index fell to 63 percent this year from 66 percent in 2018.
The country dropped 28 places on Reporters Without Borders' World Press Freedom Index for 2023.
Several young people told AFP in Freetown that their freedom of expression has come under threat.
Amnesty International and other rights groups in April condemned the arrest of a prominent musician who had posted an online video critical of the government.
"The country is polarised," said Valnora Edwin, a civil society activist, calling on Bio to "be proactive to unify the country."
Sierra Leone is also facing an unstable regional environment in West Africa, which since 2020 has been rocked by a series of coups and power struggles while also battling jihadist insurgencies.
"We are under extreme difficulties," Bio told AFP. "The world is definitely distracted and therefore... you wouldn't have the attention of other great nations that would normally come to intervene," he added.
"There are limits to what can be done to keep stability" in the region.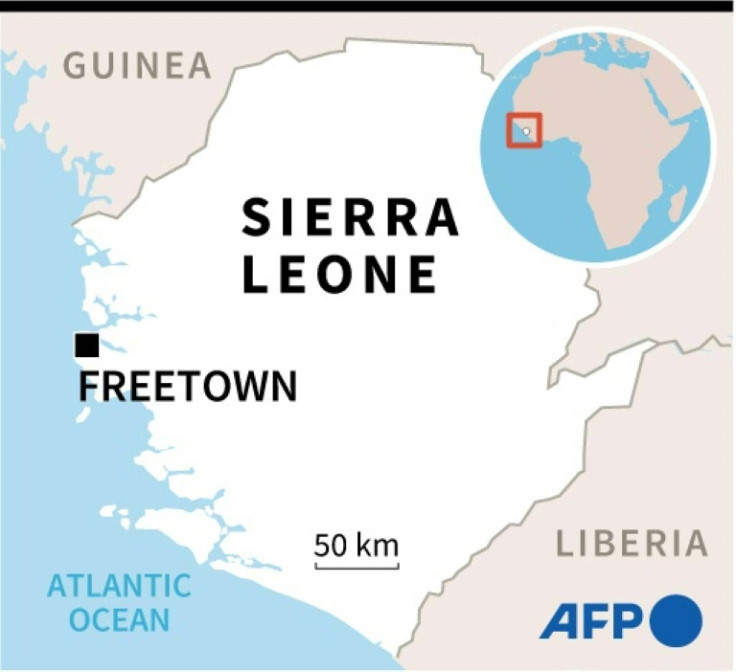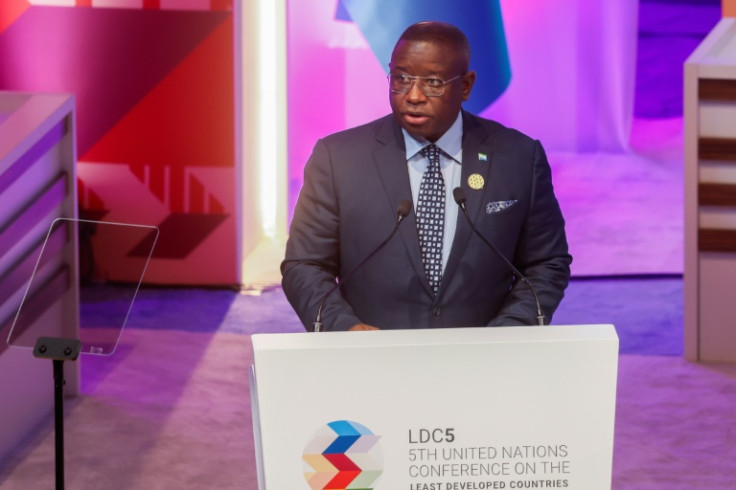 © Copyright AFP 2023. All rights reserved.