'Should Have Left Earlier': Last Civilians Flee Bakhmut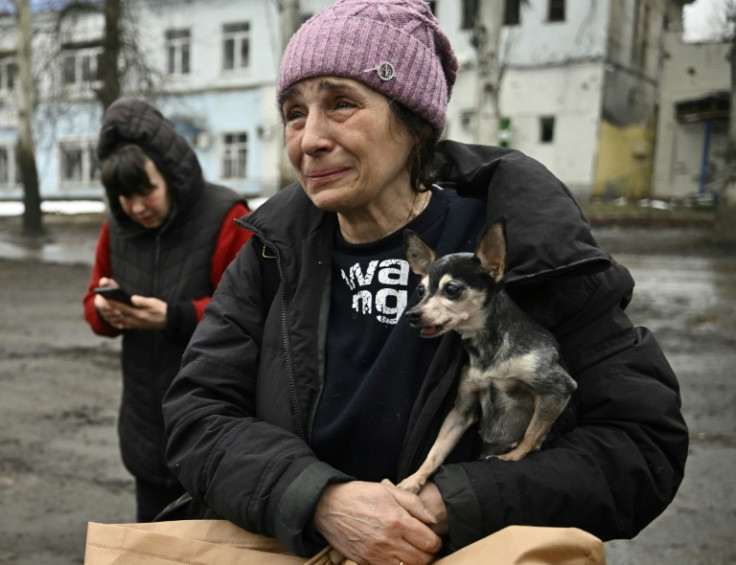 A group of civilians from Bakhmut emerged from an armed personnel carrier in east Ukraine's frontline town of Chasiv Yar on Monday with a few belongings, a dog and a cat.
A woman, who gave her name as Lyuba, was crying as she clutched her shivering chihuahua, Margot.
Visibly shocked, Lyuba kept repeating: "We should have left earlier".
"We thought that such a thing wouldn't happen," she said, referring to the raging hostilities and their last-minute escape.
Asked if many civilians were left, she said: "We were in a cellar. We didn't see anyone."
Numerous tanks and armoured personnel carriers were rolling through the town, coming back and forth from the front.
The fight for the industrial city of Bakhmut has become the longest and bloodiest battle of Russia's year-long assault on Ukraine.
Earlier Monday, the Wagner mercenary group, which has led the assault for Bakhmut, claimed it had captured the city's town hall.
Most of Bakhmut's pre-war population of around 70,000 people fled the town a long time ago.
Ukrainian troops say it is hard to say how many civilians still remain in Bakhmut, with estimates ranging from 1,000 to 5,000 people.
A group of soldiers fighting for the city had brought Lyuba and the other evacuees some 17 kilometres (11 miles), around a half hour ride.
Lyuba said she wanted to get to Ukraine's second largest city of Kharkiv "the sooner the better".
The group were moved to cars to continue their journey.
They were going to the city of Kostyantynivka, around 20 kilometres (12 miles) away, where they would be able to get food and stay overnight in a centre for internally displaced, a soldier said.
An incoming shell whistled overhead as they left.
Bakhmut "is at war, there's shooting," one of the soldiers evacuating the civilians shrugged as he smoked a cigarette.
The evacuees were two family groups and a single woman, he said.
The soldiers are actively fighting and do not go in search of civilians to evacuate, he said, but "they just come and say they want to get out".
Another soldier, his face splattered with mud, said this was the second time in a week that they were bringing out civilians.
People stay in Bakhmut so long because "they hope that everything will be OK," said the soldier, who also did not want to give his name.
"But this is a battle for every building. The chance that their housing will stay undamaged is very low."
The soldier said they retained "easy access to Bakhmut".
He pooh-poohed the most recent claim by Russia's Wagner paramilitary group that it had captured the city hall in Bakhmut.
"It doesn't matter. Raising a flag doesn't mean they've taken the city," the soldier said.
"The situation is under control," he insisted.
"As far as our sector is concerned, the enemy tried to go on the offensive, but they suffered losses. Around 30 were killed and that's it. In our sector, they aren't trying any more.
"In other sectors, the situation can be complicated," he added.
In any case, "if the city (Bakhmut) is taken, we'll get it back," the soldier said, giving the example of the southern city of Kherson captured by Russia and later liberated.
Russia's defence ministry has not confirmed it has full control of the city.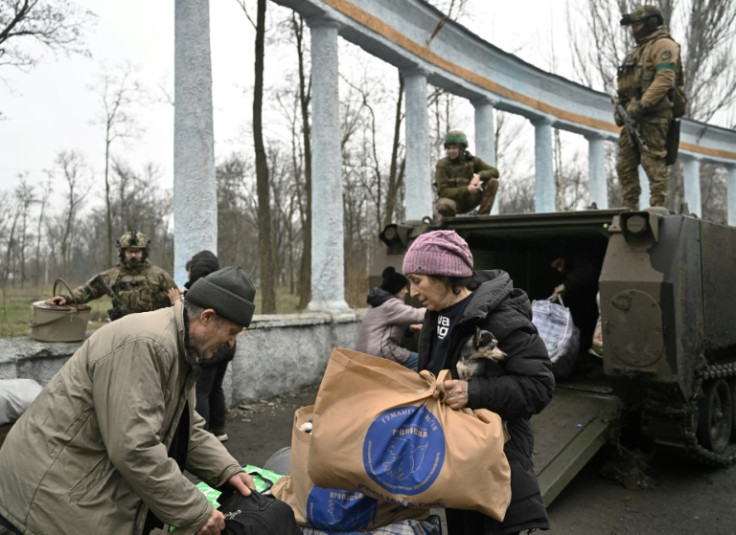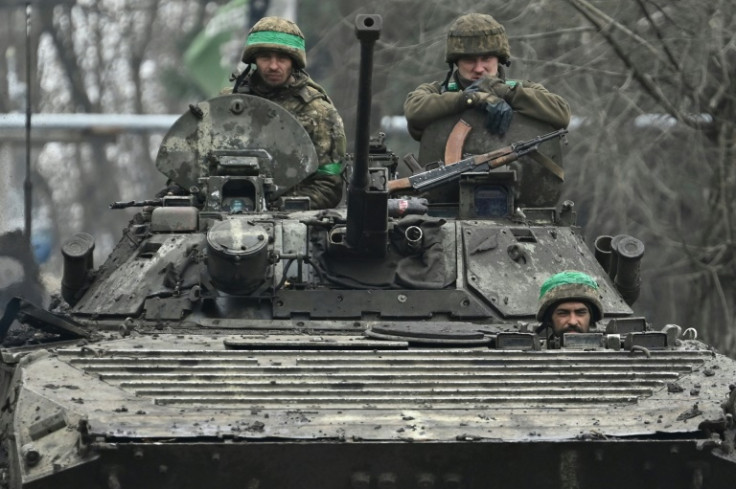 © Copyright AFP 2023. All rights reserved.