Ship Carrying 1,687 Sudan Evacuees Reaches Saudi: Ministry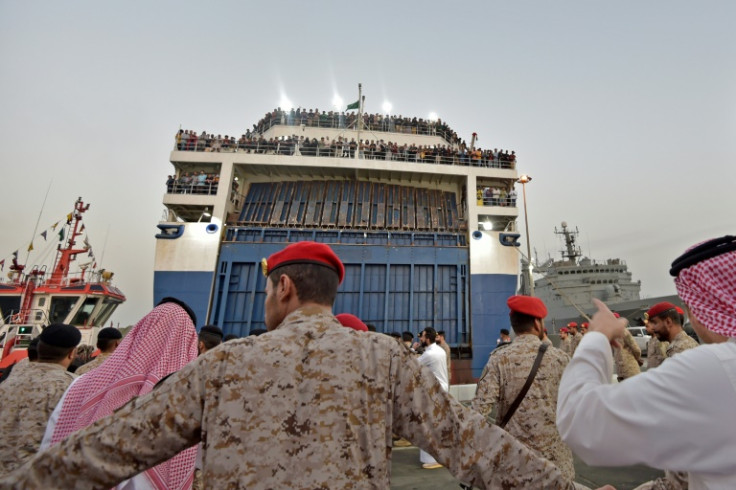 A ship carrying 1,687 civilians from more than 50 countries fleeing violence in Sudan docked in Saudi Arabia Wednesday, the foreign ministry said, the largest evacuation effort by the Gulf kingdom so far.
Saudi Arabia has received several rounds of evacuees by air and sea since fighting broke out in Africa's third-biggest country on April 15, part of what analysts describe as an effort to position itself as a major player in responding to regional crises.
The group that arrived in the coastal city of Jeddah from Port Sudan on Wednesday was "transported by one of the kingdom's ships, and the kingdom was keen to provide all the basic needs of foreign nationals in preparation for their departure," the ministry said.
It included 13 Saudis, while the rest came from countries across the Middle East, Africa, Europe, Asia and the Americas, the ministry added.
The Indonesian foreign ministry said 560 nationals had been successfully evacuated from Sudan to Saudi Arabia, though it was not clear if all of them were on the same boat that reached Jeddah on Wednesday morning.
Jakarta is moving another group of more than 300 Indonesians by land from Khartoum to Port Sudan in readiness for a second round of evacuations, spokesperson Teuku Faizasyah told AFP.
Sri Lanka's foreign ministry said that 13 of its nationals had arrived in Jeddah from Sudan, and another 12 were awaiting evacuation in Port Sudan.
The Saudi state-affiliated Al-Ekhbariya channel broadcast footage of passengers waving the green, sword-emblazoned Saudi flag as they disembarked and Saudi security forces walking babies off the boat.
The fighting in Sudan pits forces loyal to army chief Abdel Fattah al-Burhan against those backing his deputy turned rival Mohamed Hamdan Daglo, who commands the powerful paramilitary Rapid Support Forces (RSF).
At least 459 people have been killed and more than 4,000 wounded, according to Tuesday figures from UN agencies.
A US-brokered three-day ceasefire between the warring generals brought some calm to the capital, but witnesses reported fresh air strikes and paramilitaries claimed to have seized a major oil refinery and power plant.
Evacuees began arriving in Saudi Arabia on Saturday, with boats carrying 150 people including foreign diplomats and officials.
On Monday, a C-130 Hercules military plane flew dozens of South Korean civilians to Jeddah's King Abdullah Air Base, and a boat ferried nearly 200 people from 14 countries across the Red Sea from Port Sudan.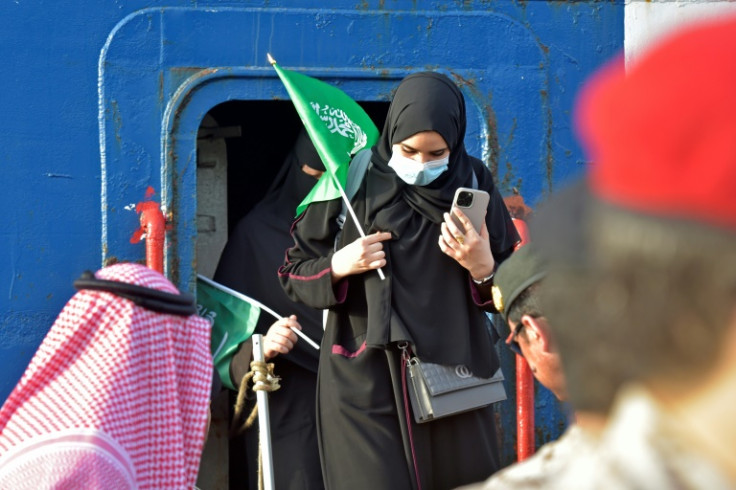 © Copyright AFP 2023. All rights reserved.