Separatists Kidnap 30 Women In Cameroon: Officials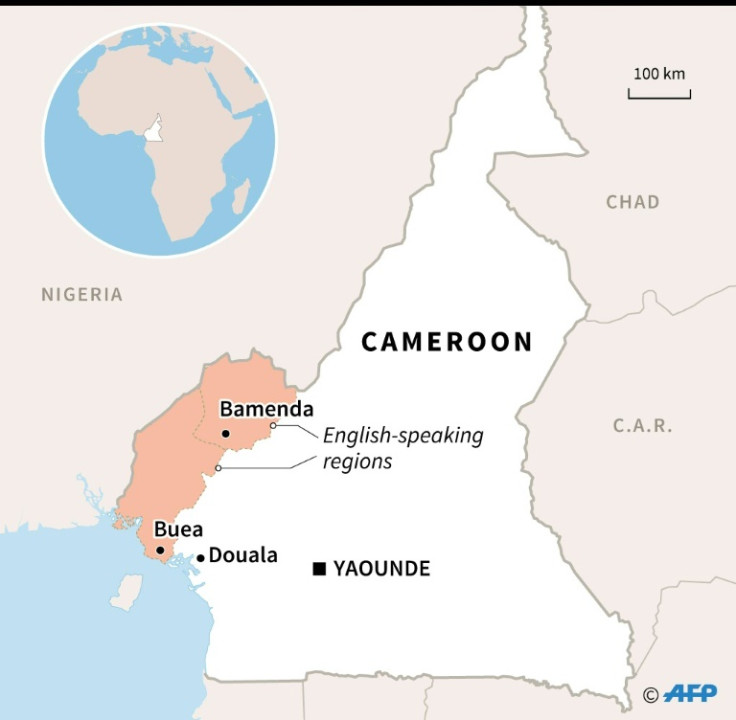 Separatists in Cameroon's restive anglophone region which has suffered years of fighting between the state and insurgents have kidnapped around 30 women who were protesting against violence, officials said on Tuesday.
Insurgents, who are fighting government forces to carve out an English-speaking homeland in western Cameroon, regularly face accusations they target civilians deemed to be complicit with the authorities in the 80 percent francophone country.
"Over 30 women were severely tortured and kidnapped by heavily-armed terrorists" on Saturday in the village of Kedjom Keku in the Northwest region, where armed separatist groups frequently kidnap civilians, mostly for ransom, local officials said.
The government typically uses the phrase "terrorists" in connection with armed insurgents from the majority-francophone country's English-speaking minority who are fighting to establish an independent homeland, known as the "Amba boys".
"Around 30 women were kidnapped by separatists (on Saturday morning) We have not found them yet," an army colonel told AFP Tuesday, on condition of anonymity.
The Ministry of Territorial Administration confirmed to AFP there was "no news of the hostages" late Tuesday.
The day before, the "elderly" women had organised a "peaceful march to protest... criminal activities of the terrorists," the local authorities said.
They demonstrated against "monthly taxes of 10,000 CFA francs ($17) for men and 5,000 for women" levied by the insurgents, according to the Centre for Human Rights and Democracy in Africa (CHRDA), an NGO.
The rebels have said they levy the taxes to finance their "war effort for independence".
A video circulating on social media purporting to show the women, on the floor and apparently frightened, could not be independently verified by AFP.
But CHRDA referred to the clip in its statement, saying it was posted by the "Amba Boys".
Armed men say in the clip they are going to kill the women whom they accuse of "complicity with the military," according to the group, which condemned the hostage-taking as a "barbaric act".
Violent clashes erupted in late 2016, after which militants calling themselves "Amba boys" declared an independent state in the Northwest and Southwest regions, home to most of the anglophone minority.
The conflict has claimed more than 6,000 lives and forced more than a million people to flee their homes, according to the International Crisis Group (ICG).
Both the separatists and government forces have been accused of atrocities in the fighting.
Armed groups are regularly accused of abducting, killing or injuring civilians whom they accuse of "collaborating" with Cameroonian authorities.
NGOs and the UN accuse the government of repressing dissent in the English-speaking areas as well as clamping down hard on political opponents.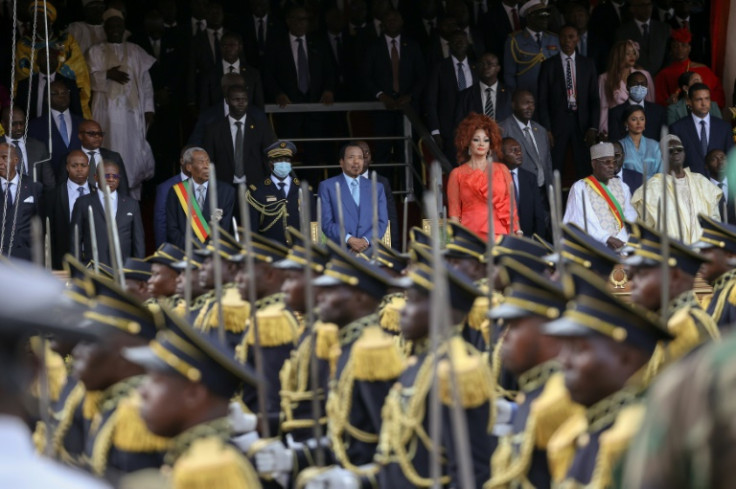 © Copyright AFP 2023. All rights reserved.