Senegal Opposition Leader Demands Safety Guarantees For Trial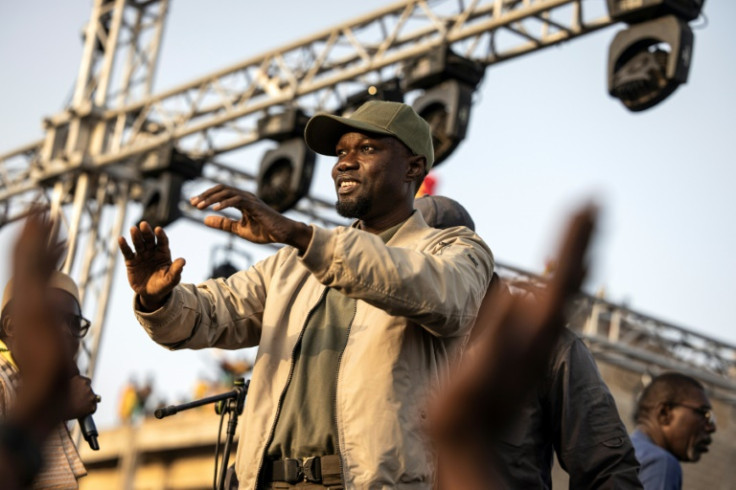 Senegalese opposition leader Ousmane Sonko on Friday demanded guarantees of his personal safety as a condition for attending his trial for alleged rape.
Sonko is scheduled to appear in court on Tuesday in a legal showdown that has sparked tensions in the West African country.
His trial opened on May 16 but was immediately adjourned until May 23 after he failed to attend.
"The day I am given guarantees, I will come to Dakar and on Tuesday I will be in court. If all the (security) conditions are met, I will be there," he said in an interview on television Friday night.
In Dakar, the police "made me suffer violence, brutality. My house is barricaded and they tried to assassinate me," he said in the Wolof language, accusing the authorities.
"I am chased everywhere. I was injured. My activists receive tear gas canisters or are arrested by the hundreds. The judicial institution must not be the armed wing of the executive to eliminate a presidential candidate" for the 2024 elections, he added.
Sonko, president of the PASTEF-Patriots party, came in third in the 2019 election against incumbent Macky Sall, and intends to stand again next year.
Sonko said he did not receive a summons for his trial over the alleged rape of an employee at a beauty salon where he went for a massage.
The 48-year-old, who was also recently sentenced to a six-month suspended prison sentence for defamation and insults against the tourism minister, has denied the charge.
He says the legal cases against him are a plot aimed at barring him from contesting the 2024 vote.
Supporters of Sonko clashed with police on Monday and Tuesday in the southern city of Ziguinchor, where he is mayor.
There was also unrest in the capital Dakar and elsewhere. Authorities reported three deaths but the connection with the clashes was not clear.
Political tensions have also been stoked by Sall's refusal to rule out running for a third term as president, a move his opponents say would be unconstitutional.
Senegal is traditionally a beacon of stability in troubled West Africa, but in recent years has been buffeted by turbulence that has at times turned deadly.
When Sonko was arrested in 2021, several days of protests left at least 12 people dead.
© Copyright AFP 2023. All rights reserved.