Senegal Opposition Head Says Police Sprayed Him With Deadly Gas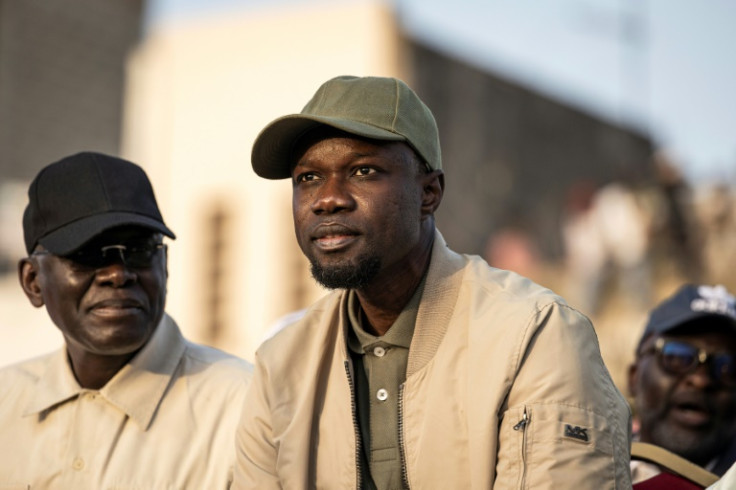 Senegalese opposition leader Ousmane Sonko said Monday that foreign laboratories have revealed that a gas that police sprayed at him in March was "toxic and deadly", accusing them of trying to assassinate him.
Sonko had said in mid-March that he felt unwell because of tear gas sent, according to him, by the police during his forced transfer to the Dakar court where he was charged of defaming Tourism Minister Mame Mbaye Niang.
The opposition leader had said after the incident that he spent five days in a private clinic in Dakar for treatment, and that samples had been taken from his clothes and sent abroad to check their content.
"We sent the elements (taken from his clothes) to two laboratories outside" Senegal and "to two countries including France for toxicological expertise", said Sonko on Monday, without giving further details.
The analyses "concluded that there was a gas used as a riot control agent", said Sonko, who spoke in French and then in Wolof.
"It is a product that is toxic" and can cause "immediate death", he added.
The samples have been kept in the overseas laboratories and a judge can write to them for the findings, said Sonko.
"There was an assassination attempt. I consider that it was premeditated," the opposition figurehead added.
Last month Senegalese government spokesman, Trade Minister Abdou Karim Fofana, denied Sonko's accusation that police had been involved.
"Even in the worst dictatorships, one does not poison opponents live on phones and media," he wrote on Twitter.
A firebrand speaker who came third in Senegal's presidential election in 2019, Sonko has enjoyed a rapid political rise thanks in part to his popularity with young people and has declared himself a candidate for the 2024 elections.
He has had several brushes with the law, however, and was accused of rape by an employee of a beauty salon where he went for a massage. That trial is due to begin on May 16.
The opposition has denounced "a plot" to keep Sonko out of next year's election, an accusation which the government denies, accusing him of provoking demonstrations to avoid justice.
© Copyright AFP 2023. All rights reserved.