Senegal Court Hands Opposition Leader Suspended Term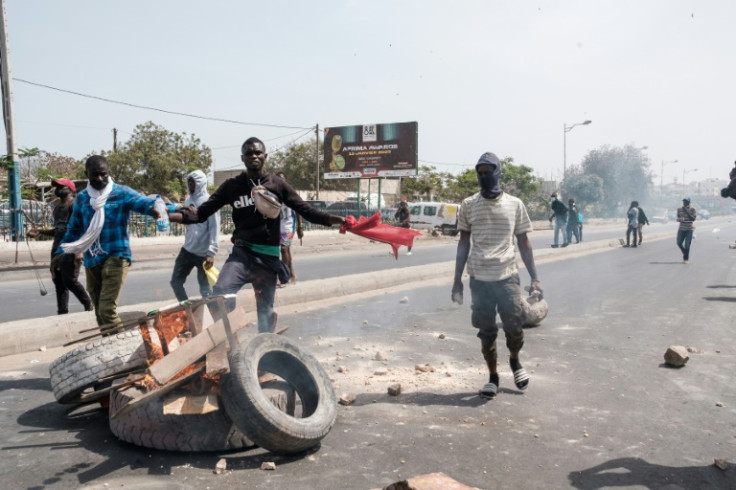 A Senegal court on Thursday handed a two-month suspended sentence to opposition leader Ousmane Sonko after a libel trial his lawyers said will not rule him out of the 2024 presidential election.
The 48-year-old was found guilty of defaming Tourism Minister Mame Mbaye Niang, a member of President Macky Sall's party.
"With two months suspended, Sonko is still eligible," lawyers Bamba Cisse and Cheikh Khoureyssi Ba said.
If his electoral eligibility is upheld, the ruling seems likely to at least temporarily ease tensions that have been running high through the country for weeks, with protests bringing the capital Dakar to a virtual standstill.
But any respite could be short-lived.
"The prosecution and my lawyers have appealed" against the ruling, Minister Niang told AFP, confirming information from his lawyers.
The prosecution had called for a two-year jail term, with only one year suspended.
Sonko's fate is also wrapped up in another case in which he is accused of rape, which he contests.
With Sonko and his supporters accusing the government of using the justice system to try to prevent him from running in next year's election, Senegal has seen another tense week of protests.
Foreign Minister Aissata Tall Sall sought to assure the country's allies that it remains a beacon of stability and democracy in West Africa.
"The situation is calm, it is under control. Senegal... is a great democracy, a rather turbulent democracy which has us accustomed to tensions here and there on the eve of an important election," she told journalists.
One of Niang's lawyers, Pierre-Olivier Sur, said he was satisfied that the trial outcome would allow Sonko to pursue his electoral ambitions.
"It is heavy and symbolic, but this sentence is measured to such a degree that it does not deprive (Sonko) of his civil, political rights and (his right) to remain in the political debate.
"If the decision had been too tough, the whole town might have ignited and perhaps the country too," Sur told reporters.
A firebrand speaker who finished third in the 2019 presidential vote, Sonko is popular among young people, while detractors accuse him of being a populist.
The presidential party accuses Sonko of seeking to paralyse the country and of drumming up anger on the streets in a bid to escape justice.
Police were deployed in large numbers in Dakar and had on Wednesday fired tear gas during clashes with students trying to hold a banned demonstration.
The tensions have considerably slowed down activities in the capital. School and university holidays have been brought forward. Public transport was suspended on Wednesday while banks closed early.
Violence had flared in several cities since the trial opened on March 16.
Sonko's repeated brushes with the law have sparked angry protests and clashes with security forces since 2021, when at least 12 people died.
The court also ordered Sonko to pay 200 million CFA francs (around $330,000) to the minister, who accused him of defaming him in relation to his management of a community agriculture programme.
Several human rights organisations have expressed concern about the restrictions on freedom of assembly and expression in the West African nation and have called on Sall not to seek a third term.
The president has not clarified his intentions, but rejects claims it would be unconstitutional for him to run again.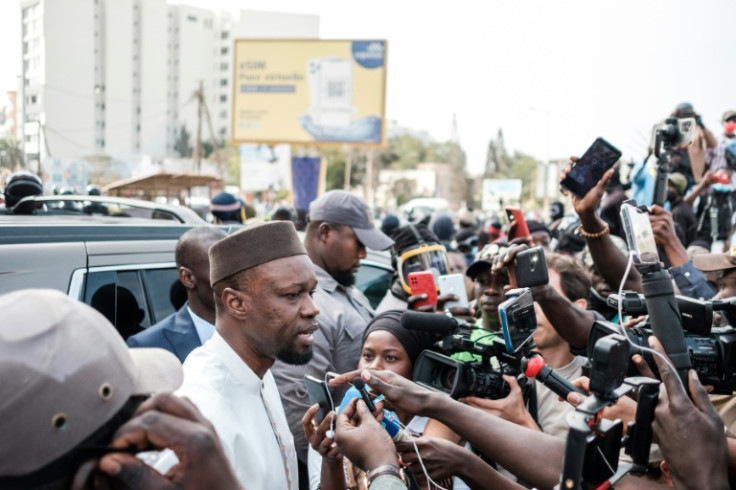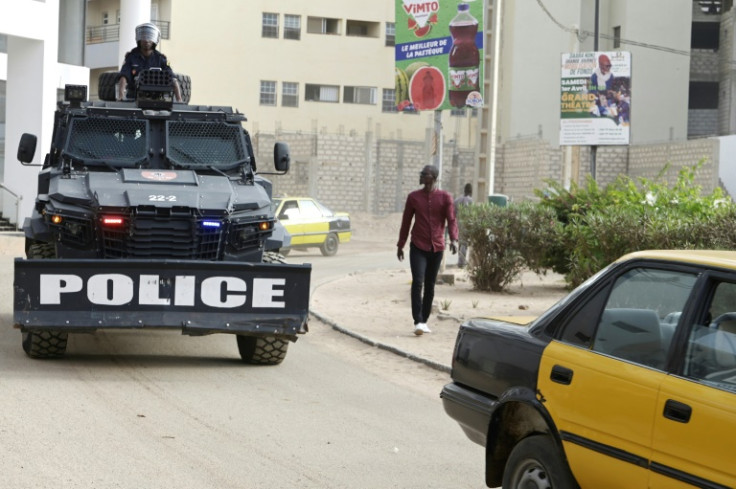 © Copyright AFP 2023. All rights reserved.