Russian Official Sought By ICC To Speak At UN Meeting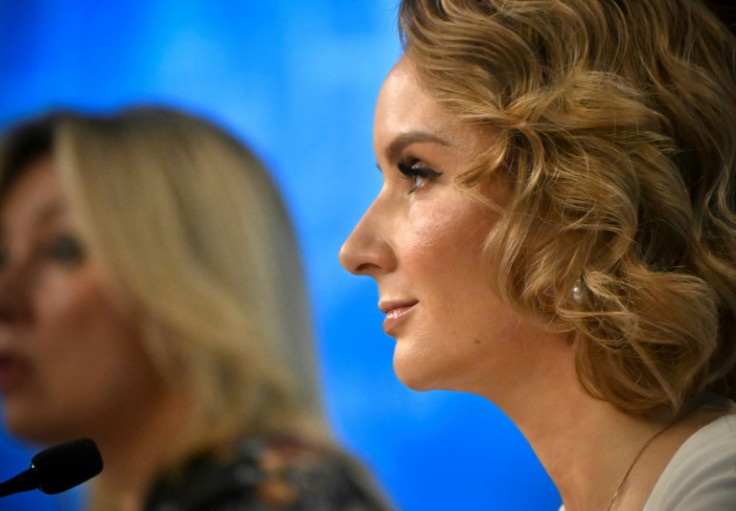 A senior Russian official, who is wanted by the International Criminal Court (ICC) on war crimes charges, is set to virtually attend an informal UN Security Council meeting on Wednesday.
Ukraine accuses Russia of having abducted and forcibly deported more than 16,000 children since it began its invasion more than a year ago.
The ICC last month issued an arrest warrant for Russian President Vladimir Putin as well as his commissioner for children's rights, Maria Lvova-Belova, over the matter.
Russia, which holds the rotating Security Council presidency for the month of April, organized the Wednesday briefing by Lvova-Belova to provide "objective information on the situation of children in the conflict zone" in the Donbas region in eastern Ukraine and the measures taken to "evacuate the children from danger."
The United Kingdom expressed outrage that Lvova-Belova would be attending the meeting, saying that "if she wants to give an account of her actions, she can do so in The Hague."
The UK statement added that its delegation had successfully blocked the upcoming meeting from being broadcast on the UN's web page.
This type of informal meeting, which can be organized by any member of the Council, is held at UN headquarters but not in the Security Council chamber.
Russia's ambassador to the UN, Vasily Nebenzia, recently said that the meeting on Wednesday had been planned "long before" the ICC issued its arrest warrants on March 17.
On Tuesday, Lvova-Belova told a press conference in Moscow that she was ready to send deported children back to Ukraine if their families requested it.
According to a report from her office published on Tuesday, 16 children from nine families have been reunited with their relatives living in Ukraine or elsewhere since March 29.
She, however, refused to publish a complete list of Ukrainian children brought to Russia.
© Copyright AFP 2023. All rights reserved.