Russian Mercenary Chief Says He's Still Not Getting Enough Shells For Ukraine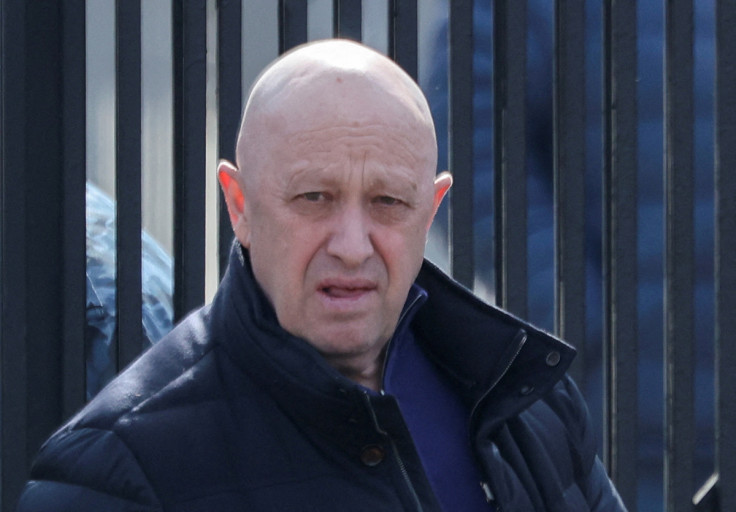 Russian mercenary boss Yevgeny Prigozhin complained on Wednesday that his Wagner fighters were still not getting enough shells from the defence ministry to underpin what he said was their advance in the eastern Ukrainian city of Bakhmut.
Prigozhin has taken his standoff over the issue with the ministry to new levels in recent days threatening to leave Bakhmut before U-turning and then again raising the prospect of Wagner's departure, a move he said he'd been warned would be viewed by the defence ministry as treachery.
In an audio statement on Wednesday, he said the defence ministry - which has promised to ensure that all combat units have the resources they need - had been holding long meetings on the shell issue but that there had been no breakthrough.
"We're not receiving enough shells, we're only getting 10% (of what we need)," Prigozhin, whose forces have been spearheading the assault on Bakhmut despite taking heavy losses, said in the statement.
"We're scraping by with a minimal quantity of shells," he said, saying his men were nonetheless continuing to advance in Bakhmut which he called by its Soviet-era name of Artyomovsk.
Prigozhin said that the Russian leadership had asked the defence ministry to check the status of Wagner's shell request, but that bureaucracy meant the process was a slow one.
There was no immediate comment on his latest assertions from the defence ministry while the Kremlin earlier on Wednesday said it had not seen a public appeal for more shells that Prigozhin had made on May 9.
Prigozhin in the same audio statement clarified a crude tirade he had made a day earlier aimed at someone he referred to as "a happy Grandfather," an ambiguous phrase that fuelled speculation he might be widening his criticism of the way that what Moscow calls its "special military operation" in Ukraine is being run.
Prigozhin said the target of his anger remained the same however - the army's top brass.
Analysts have said his erratic behaviour looks like an attempt to try to deflect blame for a lack of swift success - the battle for Bakhmut is in its 10th month.
© Copyright Thomson Reuters 2023. All rights reserved.