Russia Condemns Western 'Hype' Over US Journalist's Arrest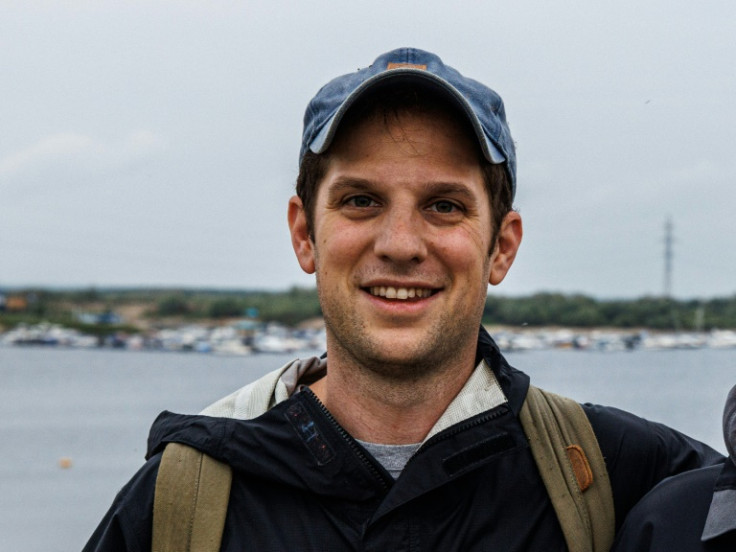 Russia's foreign minister on Sunday condemned Western "hype" over the arrest of US journalist Evan Gershkovich on espionage charges, dismissing Washington's latest call for his release and saying his fate would be decided in court.
In a rare call from his US counterpart Antony Blinken, Sergei Lavrov said Gershkovich had been "trying to receive secret information" when he was arrested this week.
"Under the cover of his journalist status, he was collecting information classified as a state secret," Russia's foreign ministry said Lavrov told Blinken.
A State Department spokesperson said Blinken "conveyed the United States' grave concern over Russia's unacceptable detention of a US citizen journalist.
"The Secretary called for his immediate release," the spokesperson, Vedant Patel, said in a statement.
Gershkovich, a Wall Street Journal reporter, is believed to be the first foreign journalist held for spying in post-Soviet Russia, and his arrest is expected to escalate the Kremlin's confrontation with the West amid Moscow's campaign in Ukraine.
"A court will determine his future fate," Lavrov was quoted as saying in the statement from the foreign ministry.
During the conversation, "it was underlined that officials in Washington and Western media should refrain from stirring up hype intended to give the case a political tinge," the ministry said.
US President Joe Biden on Friday called for Gershkovich's release but rebuffed a call from the paper's editorial board to expel Russian journalists from the United States.
Asked by White House reporters what his message was to Russia regarding Gershkovich, Biden said: "Let him go."
The 31-year-old Gershkovich, who previously worked for The Moscow Times and AFP, was arrested in Yekaterinburg, about 1,100 miles (1,800 kilometres) east of Moscow.
According to Russian state news agency TASS, Gershkovich denied the charges against him at a court hearing in Moscow on Thursday.
He was remanded in custody until May 29 pending trial.
The case has been classified as "secret", TASS reported, which restricts information that can be published about it.
The arrest has drawn outrage from the West and is being seen as a serious escalation of Moscow's sweeping crackdown on the media.
"The timing of the arrest looks like a calculated provocation to embarrass the US and intimidate the foreign press still working in Russia," the Wall Street Journal's board of opinion editors said.
The White House has condemned the allegations as "ridiculous" and has warned Americans currently in Russia to leave for their own safety.
"The targeting of American citizens by the Russian government is unacceptable. We condemn the detention of Mr. Gershkovich in the strongest terms," White House Press Secretary Karine Jean-Pierre said in a statement this week.
Several other US citizens are in jail including Paul Whelan, a former Marine, who was arrested in 2018 and handed a 16-year sentence on espionage charges that he denies.
US officials have refused to be drawn on the possibility that Gershkovich's arrest could be Moscow's latest effort to engineer a prisoner swap.
"This is not a new tactic for Mr. Putin and for Russian officials to detain foreigners and in particular Americans," White House national security spokesman John Kirby said, referring to Russian President Vladimir Putin.
There have been several such high-profile exchanges between Moscow and Washington over the past year.
In December, Moscow freed US basketball star Brittney Griner -- arrested for bringing cannabis oil into the country -- in exchange for Russian arms dealer Viktor Bout.
© Copyright AFP 2023. All rights reserved.