Royal Author Says Prince William Feels 'Huge Amount Of Anger' Over Prince Harry's 'Spare'
The Duke of Sussex wrote on his book that he and his brother were never as close as the media portrayed them to be.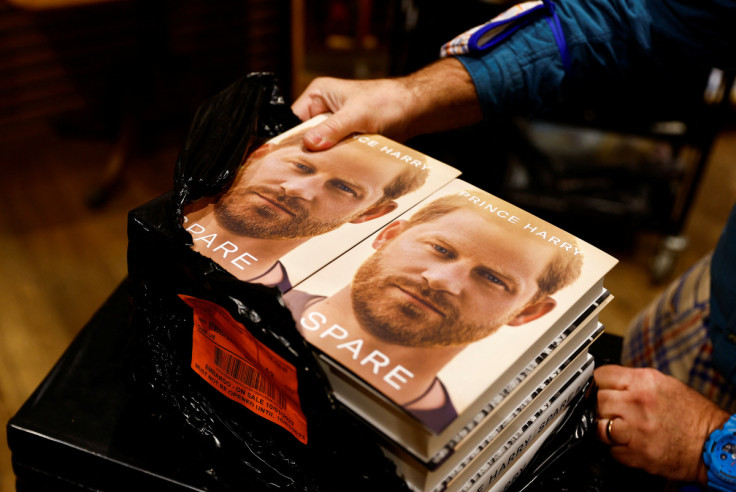 Royal author Omid Scobie in his book "Endgame" writes that Prince William feels "blindsided" and "betrayed" following the release of Prince Harry's memoir "Spare" earlier this year.
The rift between the brothers only widened following the release of the "Harry & Meghan" Netflix series in December 2022 and then the publication of the duke's memoir on Jan. 10, according to the author. In excerpts from his book obtained exclusively by People, he wrote that the Prince of Wales believes that the Sussexes blindsided the royals and even Queen Elizabeth II with their "public complaints and their 'oh so California' self-importance (an opinion he has repeatedly voiced in various ways to friends and aides during the past two years)".
Scobie cited a source who says that Prince William is convinced that Prince Harry has been brainwashed by an "army of therapists" and that he "no longer even recognises his own brother". The royal biographer added that the future king feels "a huge amount of anger" over the release of "Spare" and that he "feels betrayed and sad about the situation".
However, "he also doesn't agree with the things his brother feels he has done. He feels he has lost Harry and doesn't want to know this version of him". That version, according to a Spencer family source, is simply "Harry being a man who has stepped outside of the institution and sees things in a different light. They will never see eye to eye at this point. They're on completely opposite sides . . . that won't change."
Elsewhere in "Endgame," Scobie shared the events that transpired in the final hours before Queen Elizabeth II's death on Sept. 8, 2022. He said that Prince Harry had wanted to take the same flight with his brother to Scotland so they could all go to Balmoral Castle together.
But after several text messages that Prince William "ignored", the duke was left to charter a private plane costing [$37,000] from Luton Airport. The author said the Duke of Sussex was left "in the dark" about his grandmother's death at 3:10 p.m. for the duration of his 70-minute flight. Palace "sources" had briefed certain publications that King Charles III broke the news to his younger son personally when he landed in Scotland, but this was just a move for the monarch to "save face".
In "Spare" Prince Harry revealed that he learned about his grandmother's death from BBC News. According to Scobie, Buckingham Palace had refused to wait for the duke to arrive before they announce her death to the public.
"Harry was crushed. His relationship with the Queen was everything to him. She would have wanted him to know before it went out to the world. They could have waited just a little longer, it would have been nothing in the grand scheme of things, but no one respected that at all," a friend of the duke told Scobie.
Prince Harry admitted during a promotional interview for "Spare" that he is no longer on speaking terms with Prince William. He also wrote in his memoir that they were never as close as the media portrayed them to be.
© Copyright 2023 IBTimes UK. All rights reserved.