Rape Trial Of Senegalese Opposition Leader Sonko Starts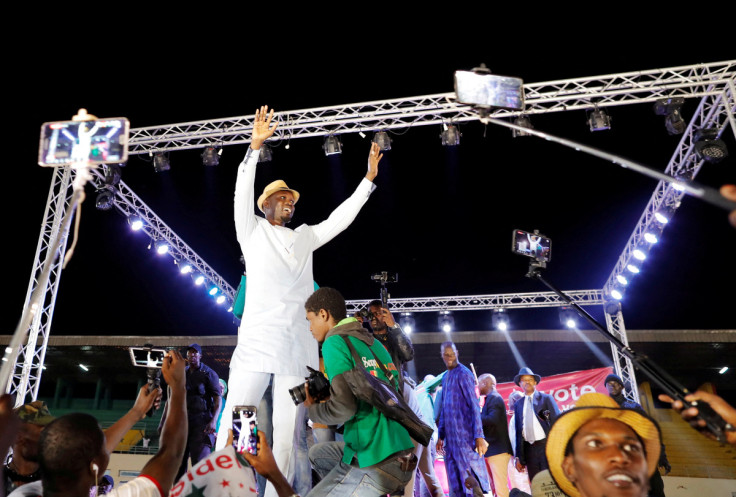 The rape trial of Senegalese opposition leader Ousmane Sonko started in a court in the capital Dakar on Tuesday, following violent protests by supporters who say it is a political plot.
Sonko is accused of sexually assaulting and making death threats to a woman who worked in a massage parlour in 2021.
He has denied the charges, saying they are a scheme by President Macky Sall to disqualify him from the 2024 presidential election. Sall denies this.
Sonko was not in court when the trial started around 1000 GMT. His alleged victim appeared with her lawyers.
A judge opened the case before almost immediately postponing it to next week, following a debate between the two sides. Sonko's lawyers said they needed more time to prepare given the complexity of the case, while lawyers for the alleged victim objected.
"For two years we have been ready. Everything is ready. We have to judge this case today and be done with it," her attorney El Hadj Diouf told the court.
The case has been adjourned until May 23.
The charges against Sonko have sparked sporadic and sometimes violent protests in Senegal over the last two years. The politician enjoys widespread support among the country's youth, who are frustrated with the current government and believe Sall is trying to cling to power.
Fresh clashes broke out on Monday in parts of Dakar and in the southern city of Ziguinchor, of which Sonko is mayor, where a crowd had barred access to Sonko's house to prevent security forces from taking him to court.
Two young people were found dead after the protests, one from knife wounds in Dakar and one in Ziguinchor, Senegal's Interior Ministry said in a statement.
Sonko has been convicted of libel in a separate case which could also threaten his presidential bid. He received a suspended six-month sentence last week and has appealed against the conviction.
Sall is widely expected to seek a third term in 2024, which his opponents say is unconstitutional since he has already served two. He has not yet said whether he will run again.
© Copyright Thomson Reuters 2023. All rights reserved.