Outbound Inspections Resume Under Black Sea Grain Deal - UN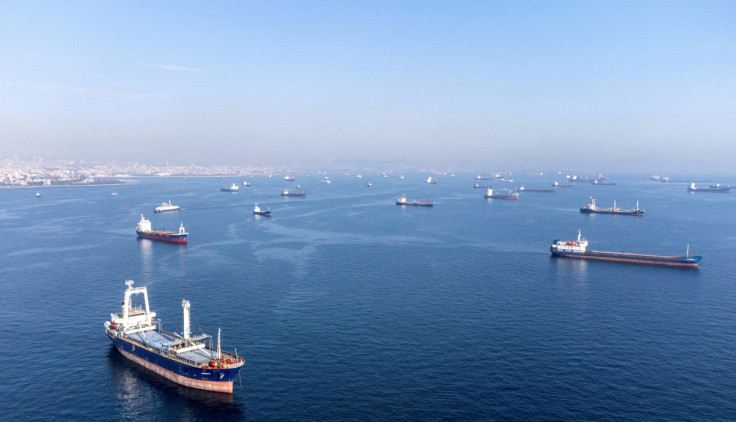 The United Nations said inspections resumed on Tuesday of outbound vessels under a deal allowing the safe Black Sea export of Ukraine grain, which Moscow has threatened to quit on May 18 over obstacles to its own grain and fertilizer exports.
There were no inbound or outbound inspections of ships on Sunday or Monday.
The U.N. and Turkey brokered the Black Sea export agreement in July to help tackle a global food crisis that has been worsened by Moscow's war in Ukraine. Officials from Russia, Ukraine, Turkey and the U.N. make up a Joint Coordination Centre (JCC) in Istanbul, which implements the deal.
"The JCC has confirmed that inspections have resumed today on outbound vessels," Deputy U.N. spokesperson Farhan Haq said.
Senior officials from the four parties are due to meet in Istanbul this week for talks. Russia has said it will not extend the pact beyond May 18 unless a list of demands is met to remove obstacles to its own grain and fertilizer exports.
U.N. aid chief Martin Griffiths is traveling to Istanbul, Haq said.
Turkish Defence Minister Hulusi Akar on Tuesday described discussions ahead of the planned meeting on Wednesday and Thursday as "positive."
"We will be working to continue the grains deal on May 18 without allowing for any stoppage or cessation," Akar told broadcaster Haberturk.
To help convince Russia to allow Ukraine to resume Black Sea grain exports, a three-year pact was also struck in July in which the U.N. agreed to help Moscow facilitate those shipments.
While those Russian exports are not subject to Western sanctions imposed following the February 2022 invasion of Ukraine, Moscow says restrictions on payments, logistics and insurance are a barrier to shipments.
Russia in an excerpt of a letter seen by Reuters last month told its JCC counterparts that it will not approve any new vessels to take part in the Black Sea deal unless the transits will be done by May 18 - "the expected date of ... closure."
No new vessels have been authorized by the JCC since Thursday.
© Copyright Thomson Reuters 2023. All rights reserved.