NATO Chief Visits Kyiv, Shows Support For Ukraine In War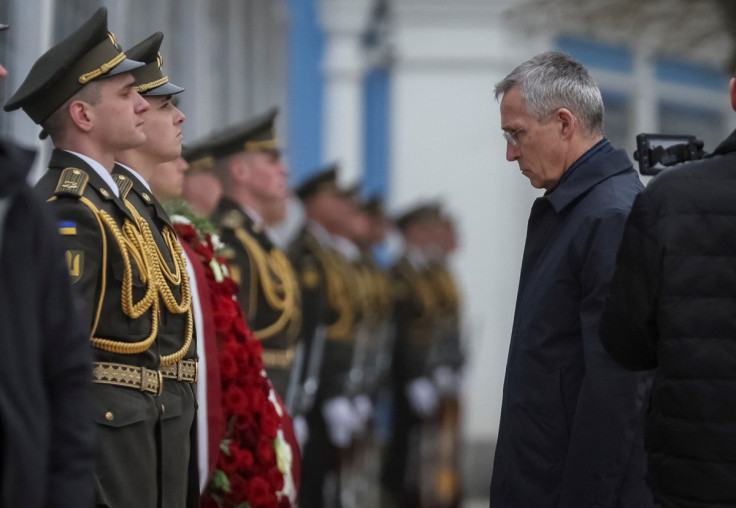 NATO chief Jens Stoltenberg visited Kyiv on Thursday for the first time since Russia's full-scale invasion, showing the military alliance's support for Ukraine as it prepares to launch a counteroffensive.
Stoltenberg began his visit by laying a wreath in honour of Ukrainian soldiers killed fighting Russian forces in the east of the country and reviewing captured Russian armoured vehicles on the capital's St Michael's Square.
Ukrainian leaders and NATO officials did not immediately make any announcements about the trip, but top leaders visiting Kyiv often hold talks with President Volodymyr Zelenskiy.
The NATO secretary-general's visit is likely to irk Russia, which regards the alliance as a hostile military bloc bent on encroaching on what it sees as its sphere of influence and opposes Ukraine's efforts to join NATO.
The Kremlin told reporters on a conference call on Thursday that one of the aims of what Moscow calls its "special military operation" in Ukraine was to prevent Ukraine ever joining NATO.
"...otherwise it will present a serious, significant danger to the security of our country," Kremlin spokesman Dmitry Peskov said.
Ukraine, which gained independence from the Moscow-led Soviet Union in 1991, announced a bid for fast-track membership of NATO last September after the Kremlin said it had annexed four Ukrainian regions that its troops have partially occupied.
NATO SUPPORT
Stoltenberg's visit to Kyiv comes at a vital juncture in Russia's almost 14-month-old invasion which has killed thousands, uprooted millions, destroyed cities and devastated the Ukrainian economy.
After weathering a Russian winter and spring offensive that has made only small advances in the east, Ukraine now hopes to retake land in its south and east in a counteroffensive in the coming weeks or months.
Stoltenberg began his trip a day before NATO defence officials discuss new military supplies for Ukraine at their latest meeting at the Ramstein Air Base in Germany.
The North Atlantic Treaty Organization has supported Ukraine throughout the war, with member states sending weapons but not fighting troops. Kyiv has repeatedly called for more weapons from its allies.
Denmark and the Netherlands announced on Thursday they would jointly donate 14 Leopard 2 tanks.
On Wednesday, Washington announced $325 million in new military aid, including ammunition for High Mobility Artillery Rocket Systems (HIMARS), advanced missiles and anti-tank mines.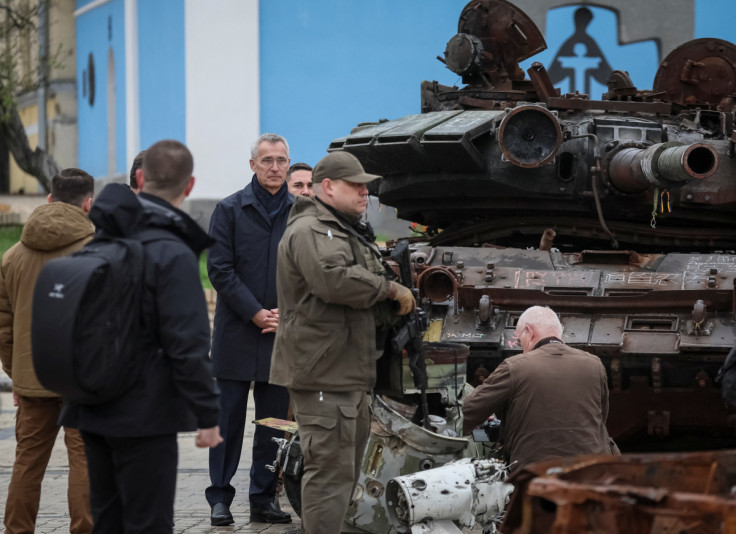 © Copyright Thomson Reuters 2023. All rights reserved.