More Freed After Nigeria Baptist Church Abductions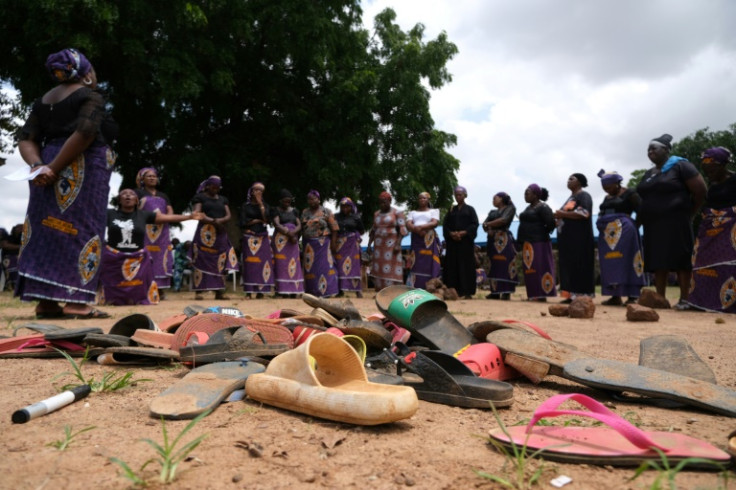 Gunmen freed more of the 25 people kidnapped for ransom from a Baptist church in northwest Nigeria over the weekend, some of them abandoned by their captors because of ill health or old age, a senior church leader said on Wednesday.
Heavily armed gangs known locally as bandits frequently carry out mass abductions for ransom in northwest and central Nigeria, holding their captives in camps hidden in forests that stretch across the region.
Armed attackers on Sunday stormed into the Bege Baptist Church in Kaduna State during morning mass and abducted 40 people.
Fifteen managed to escape, while the gunmen left with 25, Reverend Joseph Hayab, head of the Christian Association of Nigeria in Kaduna State said.
Eleven more hostages were released by their captors, bringing the number still detained to 14, Hayab told AFP on Wednesday.
"The number of those kidnapped from the church has reduced 14 after the gunmen set free 11 out of the 25 they took away," said Hayab, who is also a Baptist priest.
"They abandoned or released those they found difficult to manage due to health challenges, fatigue or age," he said.
The latest was a woman who was so exhausted that the abductors mistook her for dead and abandoned her in the bush along with her baby.
The woman regained consciousness, found her baby and returned home, Hayab said.
"To them, it is not the number of the hostages they take that matters because they know even if they take one person they will receive ransom in exchange."
He said they were waiting for the abductors to make their demands.
Kaduna police have confirmed the incident but are yet to provide details.
Abductions for ransom and intercommunal attacks have been on the rise again in the last few weeks after a brief calm period during February and March elections for the presidency and governorship posts.
Nine people, including a local chief, were also kidnapped late on Wednesday in Idon Gida community in nearby Kajuru district of Kaduna State, according to Hayab and a local official.
Bandits burst into the Christian village around 2000 GMT, taking away seven women and two men, they said.
Mass kidnappings and bandit gangs in the northwest are just one of several security challenges facing president-elect Bola Tinubu when he takes the helm of Africa's most populous nation later this month.
Nigeria's military is also battling a grinding jihadist conflict in the northeast that has killed 40,000 since 2009 as well as simmering separatist tensions in the southeast of the country, where gunmen often target police.
© Copyright AFP 2023. All rights reserved.