Migrants Turn Themselves In At US Border As Trump-era Rule Expires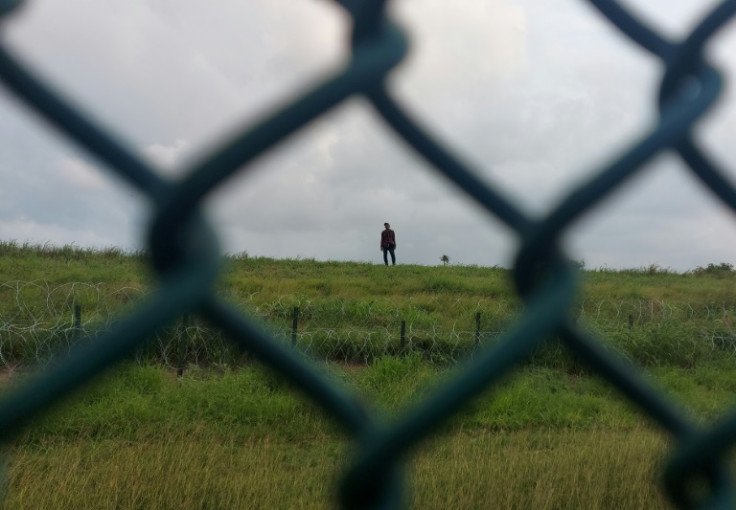 Jimmy Munoz had just turned himself in to US border police after crossing the Rio Grande from Mexico, the contours of the river still visible on the distant green plain.
As he walked to the police checkpoint where his fate would be decided, he mused about his uncertain future.
"I hope to be able to stay in this country," said the 29-year-old Ecuadoran. "But I have doubts and fears that they will let me," he added, pointing to an orange awning some 300 meters (yards) away, where a crowd had gathered.
Although it is already on US soil, near the Texas border city of Brownsville, the Border Patrol post had a barbed wire fence around it and, a little further on, a metal fence about four meters (13 feet) high.
In Brownsville, the flow of migrants crossing from the neighboring Mexican city of Matamoros never stops. Military vehicles have been deployed to the surrounding area.
Like Munoz, thousands of migrants have been turning themselves in to the authorities in recent weeks, fearful that the change in US border regulations scheduled for midnight Thursday could complicate their entry into the country.
Many of them are Venezuelan, but there are also other Latin Americans and Asians.
At Border Patrol checkpoints, authorities separate men from women and transfer them to different processing centers.
"When they detain us, they take good care of us. They take us to a cell, they bring us food, and a process of questions begins, as well as a DNA sample, a routine process I imagine for migrants. After that, they are given the freedom to go," explained Rossi Carrillo, 26, in downtown Brownsville.
"They give us a paper for an appointment with the judge" who decides if migrants can remain in the country, she said.
"They gave me an appointment within a year," said Rossi, who comes from Venezuela and who spent the night near the Brownsville bus station.
Others were summoned to appear a few months from now, and still others for dates three years off.
Several migrants interviewed by AFP who were allowed to enter the country said they were asked for the name and address of a family member or friend who is waiting for them in the United States. Carrillo and her husband were headed to Atlanta, Georgia.
Jose Luis Aular, a 38-year-old Venezuelan, said authorities asked him to download an app to track his whereabouts. From time to time, he was instructed to take a photo in the place he was staying and upload it.
Between October 2022 and March 2023, more than 200,000 people were processed in Texas under Title 42, a health regulation installed by the Trump administration during the pandemic, and which allows migrants to be expelled without having the chance to apply for asylum or immigration status. That measure will be lifted Thursday.
In that same period, some 453,000 people were processed in Texas under Title 8, a federal regulation that allows migrants to request asylum, but can also authorize their expulsion, which while not summary can be expedited.
Title 8 is feared by migrants because anyone expelled under that regulation can end up with a criminal record or a five-year ban from applying for legal entry into the United States.
On Wednesday, US border authorities gave a clear warning: those who try to enter illegally "will continue to be expelled to Mexico or their country of origin."
"Those migrants who cannot be removed under Title 42, and do not have a legal basis to remain in the United States, will be placed in removal proceedings under Title 8," according to a message posted in Spanish on social media.
Rossi Carrillo is glad to have been able to enter.
"It was in God's hands, because not everyone has the same luck. There are women with children who have returned them," she says.
"My dream was to be here and my second goal is to bring my children and my mother," she says.
In her arms is Nina, a poodle who accompanied her on her journey through eight countries, including the Darien jungle between Colombia and Panama.
"She walked through the jungle, she came out dirty, she swam the rivers, we had her on pure liquids because her food ran out," she says.
The pet was confiscated, but she later got it back with the help of a foundation.
Still at the border line, Jimmy Munoz explained why he left Ecuador, a country plagued by gang violence: "We had to flee, they wanted to kill us. I can't have a business because they extort us. I feel good to have crossed."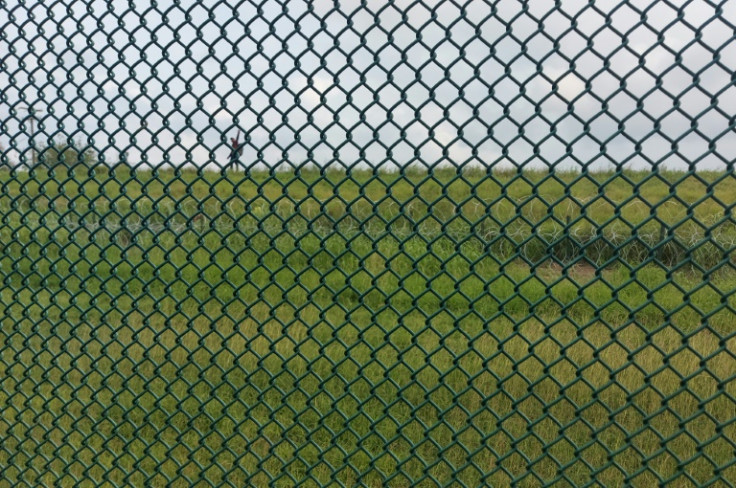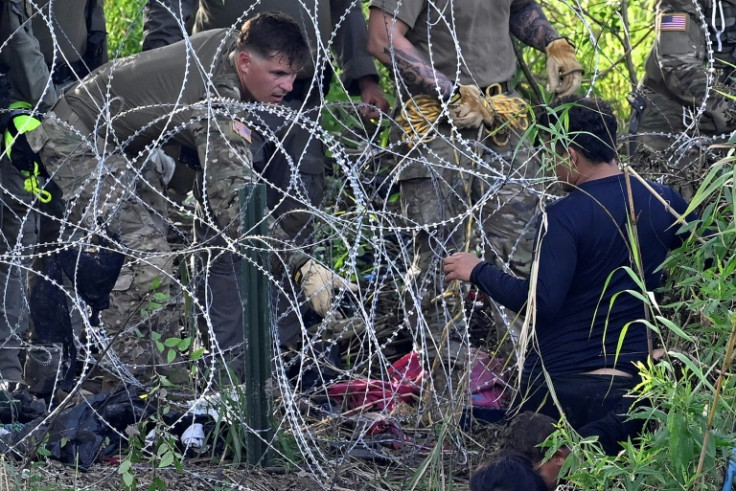 © Copyright AFP 2023. All rights reserved.