Migrants Cried For Help In Mexico Fire But No One Came, Survivor Recalls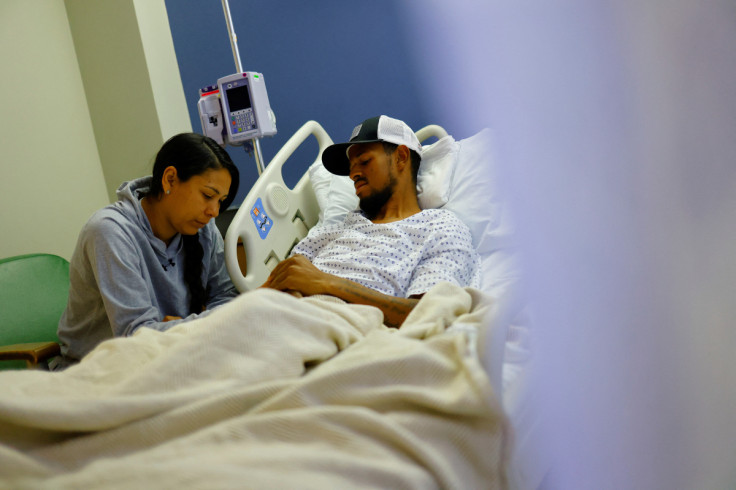 Eduard Caraballo screamed for help.
Thick suffocating smoke was filling the cell where he was held with over 60 other migrants in northern Mexico, but there was no way out. The single door was locked shut.
"We screamed for them to open the cell door, but no one helped us," Caraballo, 26, said through tears during a phone interview from his hospital bed.
One by one people began to die, he said.
In total, 40 people were killed in the fire last Monday in one of the deadliest migrant tragedies in years.
Mexican prosecutors say they are investigating the fire as a possible homicide and arrested five people last week in connection with the incident. The probe is focusing on why the male migrants held at the center appeared to be left in their cell while the fire burned, while women detainees were safely evacuated from a neighboring cell.
Officials blamed the fire on a migrant who allegedly set mattresses alight to protest their imminent deportation.
A short video circulating on social media - appearing to be security footage from inside the center during the blaze - showed men kicking on the bars of a locked door as their cell filled with smoke.
Three uniformed people can be seen walking past without trying to open the door. Investigators have said the video is part of the probe.
Mexico's National Migration Institute, which ran the center in the border town of Ciudad Juarez, did not immediately respond to a request for comment on Caraballo's account.
Caraballo, a Venezuelan migrant, said he survived by soaking his sweater in water, covering his face, and moving to the bathroom at the back of the cell.
As the fire started, all the lights went out, he recalled.
"When I saw everything begin to fill with smoke, I worried a lot about my family," he said. "My God, don't let me die."
The last thing he remembers were desperate screams, and how, using a "heavy object" someone finally bashed open the door of the cell.
"They pulled me by the hand, I think it was a firefighter, and they helped me out, others were already dead," he said, crying.
Caraballo was transferred on Saturday to a hospital in El Paso after he and his family received humanitarian parole to enter the United States. He is still on oxygen and being treated for smoke exposure.
He is anxious to get better so he can be fully reunited with his family and start a new life in the United States.
Like millions of others, Caraballo and his family fled Venezuela's economic and political crisis, setting off for the United States last October.
The young father was the first to be able to cross into the United States, via the government's CBP One scheme which allows some migrants to formally enter the United States, but returned to Mexico in February after his infant daughter fell ill.
He never imagined it might cost him his life.
Caraballo was detained around midday last Monday and locked in the cell. As the fire broke out his wife was waiting outside, expecting him to be released.
"I could hear my wife's screams from the ambulance they loaded me into, then I lost consciousness," he said. "It was hell."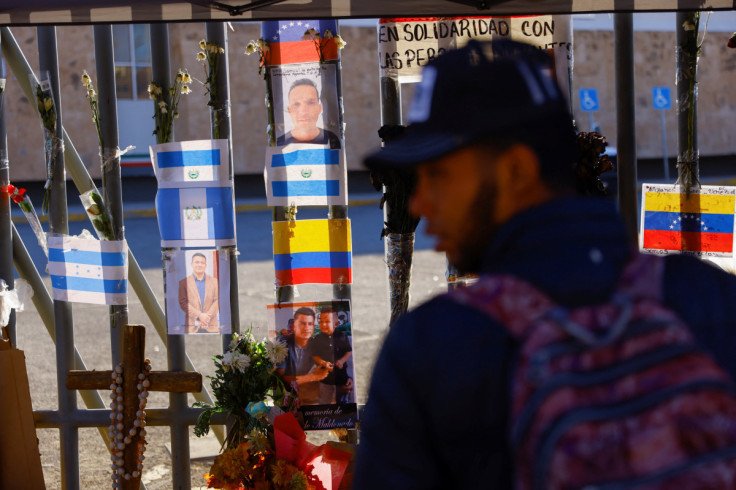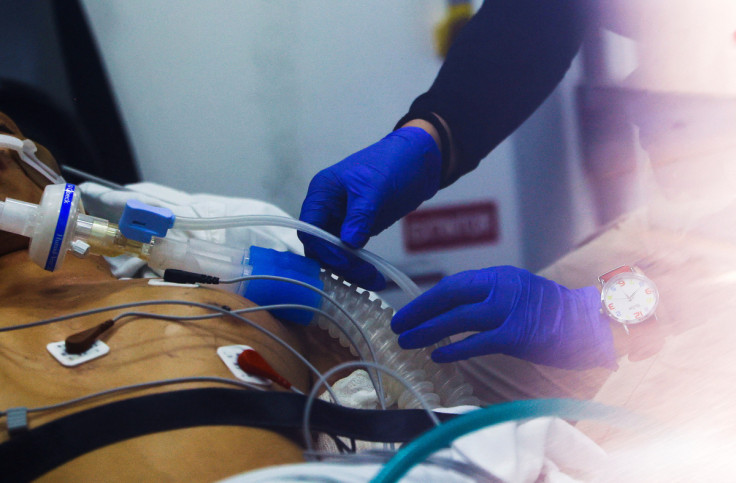 © Copyright Thomson Reuters 2023. All rights reserved.