Migrant Girl, 8, Dies In US Custody At Texas Border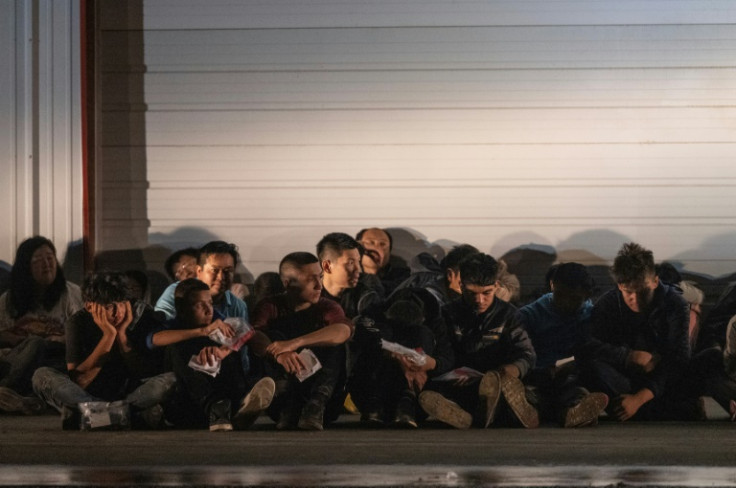 An eight-year-old migrant girl died in US custody in Texas on Wednesday, a tragedy that tempered news of a sharp drop in attempted illegal crossings of the southern US border.
The girl died in Harlingen, a Texas border city near the Gulf of Mexico.
"The child and her family were in custody at the Harlingen Station where she experienced a medical emergency," US Customs and Border Protection (CBP) said in a statement.
"Emergency Medical Services were called to the station and transported her to the local hospital where she was pronounced dead," the statement said, adding that an investigation was opened into the death.
The agency did not give the migrant girl's identity or nationality.
A 17-year-old Honduran boy who arrived in the US without a parent or guardian died last week in government custody in Safety Harbor, Florida.
Separately, new policies that came into effect last week to deal with undocumented migrants appear to have slashed US entries.
The Border Patrol counted less than 4,000 "encounters" -- apprehensions and expulsions -- with people crossing without permission each of the past two days, said Blas Nunez-Neto, assistant secretary of the Department of Homeland Security.
That compared with 10,100 per day in the week before the lifting of Title 42, the Covid-19 health emergency rule used for three years to swiftly expel a wide array of migrants, he told reporters.
Replacing Title 42 was a policy package anchored on immigration law Title 8, which provides for strict penalties for those crossing who do not qualify, including five-year bans on US entry and possible criminal charges.
That was combined with an expansion of formal avenues to migrate to the United States, focused especially on refugees and asylum applicants.
The aim was to stem pressure at the border, where more than 200,000 migrant encounters occurred in most months over the last year, creating a political crisis for President Joe Biden.
Nunez-Neto said last week's policy change appeared to be achieving the goal of reducing illegal immigration.
The number of Mexicans encountered fell from 1,900 daily to 1,000 and Colombians from 1,400 to 510 a day.
The number of Venezuelan migrants had also plunged to 50 per day, after hitting 2,400 before the policy change.
The 4,000 a day was also lower than the average of 7,000 encounters a day in April.
In addition, there were signs that the northward movement of migrants from South and Central America to the Mexico-US frontier has slowed, said Nunez-Neto.
"We are also seeing some early promising signs that entries into the Darien jungle between Colombia and Panama have been declining in recent days," he said, referring to a particularly treacherous section of the main route for migrants heading north.
Instead, "tens of thousands" have been applying for immigration interviews with US Customs and Border Protection, and over 5,000 have been "processed" in their appointments since May 12, Nunez-Neto said.
And many Haitians, Venezuelans and Cubans are taking advantage of a special program to migrate as refugees that requires them to apply from abroad, he added.
"I want to stress once again that it is still too soon to draw any firm conclusions here about where these trends will go in the coming days and weeks," said Nunez-Neto.
"We continue to monitor the situation on our border and in Mexico and along the transit routes in real-time," he said.
© Copyright AFP 2023. All rights reserved.