Leaders Of Wider Europe Unite Against Russia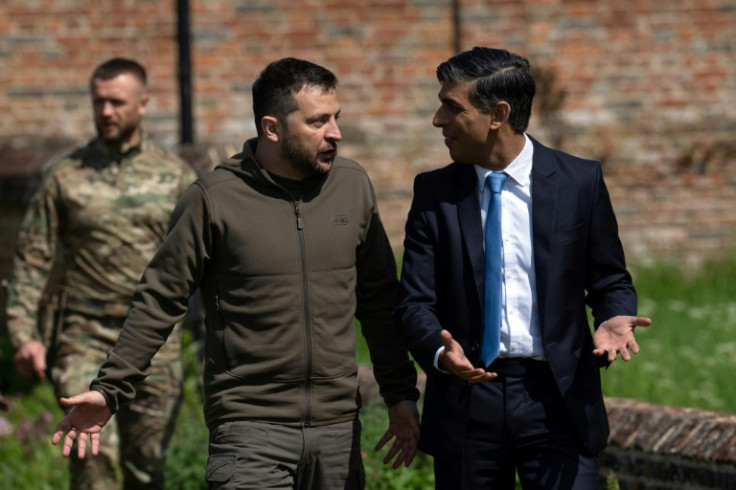 A year after kicking Russia out of the Council of Europe (CoE), the leaders of the 46-nation pan-continental rights body gather Tuesday in Iceland to show a united face against Moscow.
Firming up ways to hold Russia legally responsible for the death and destruction it has wrought in Ukraine will dominate the summit in Reykjavik, only the fourth to be held in the CoE's seven-decade history.
As of late Monday, there was no official word as to whether Ukrainian President Volodymyr Zelensky would take part in the summit.
But he has been on a tour of major European capitals, with each stop publicly announced only just before arrival.
Along the way, Berlin, Paris and London all pledged to step up arms deliveries to Kyiv, deepening a military arrangement between the West and Ukraine that has helped put Russia on the back foot.
Ukraine is expected to mount an offensive against Russian forces in the east of its territory in coming weeks.
Zelensky tweeted that he was "returning home with new defence packages".
The CoE focuses on its mission to promote human rights, democracy and rule of law in its member states, which include all 27 European Union nations plus Britain, Turkey, Western Balkan countries, Georgia and Armenia.
Russia was kicked out of the CoE in March 2022, because of its invasion of Ukraine, just ahead of its plan to withdraw from the Strasbourg-based body.
European Commission chief Ursula von der Leyen, who is attending the summit, said on Monday the EU will "keep supporting Ukraine for as long as it takes".
She said that, "in Reykjavik we will discuss how to hold Russia accountable" and "I will support the creation of a dedicated tribunal to bring Russia's crime of aggression to trial".
Notably, she said, the summit will look to set up a register of damage in The Hague, where a special court could be set up as "a first step, and a good step, towards Russian compensation".
The commission and EU countries are in favour of setting up a special tribunal, likely in The Hague in the Netherlands where the International Criminal Court already sits, to judge Russian leaders and commanders.
That prospect, though, is pushed off to after what looks like it will be a long war, with Russia digging in and perhaps preparing its own spring attack on Ukrainian positions.
The two-day Council of Europe summit will be an opportunity for almost the entire European family to portray Russia as isolated on its own continent.
Emmanuel Macron of France, Rishi Sunak of Britain and Olaf Scholz of Germany are among the heads of state and government set to attend.
But for all the projected unity there are fissures in that CoE family.
Britain, for instance, is antagonistic towards the CoE's European Convention of Human Rights, which is a barrier to its plans to stem the irregular arrival of asylum-seekers by deporting them to Rwanda or pressing for European countries that served as transit points to take them back.
The convention is backed by a European Court of Human Rights which has made rulings that have already stymied Britain's efforts in that direction.
"It is clear that our current international system is not working, and our communities and the world's most vulnerable people are paying the price," Sunak said late Monday.
The British leader was a late addition to the list of summit attendees, after his office initially told journalists he would not attend.
Britain's ruling Tories, who took their country out of the European Union after a Brexit referendum, are determined to fight what they describe as "the scourge of illegal migration".
The leaders' gathering is also a key moment for the heads of European heavyweights Germany, France, Italy and Britain to meet before a G7 summit starting Friday in Japan.
The United States, the major military supporter of Ukraine, has observer status at the CoE and will be represented in Reykjavik by its UN ambassador, Linda Thomas-Greenfield.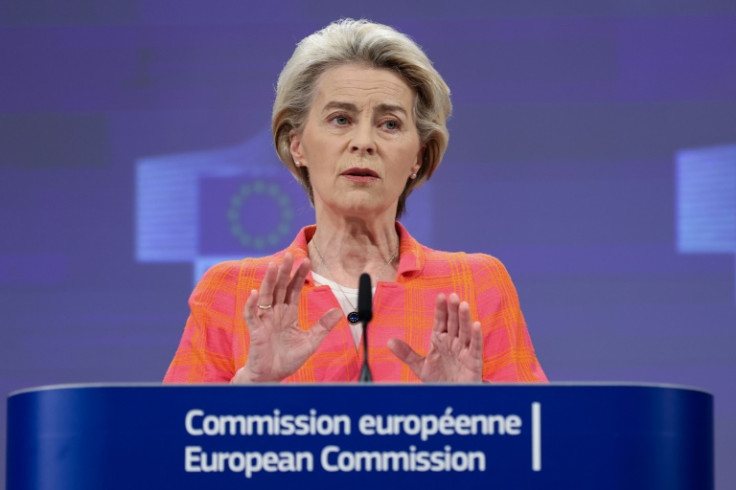 © Copyright AFP 2023. All rights reserved.