Kyiv Denies Wagner Bakhmut Claim, Russia Says Forces Advancing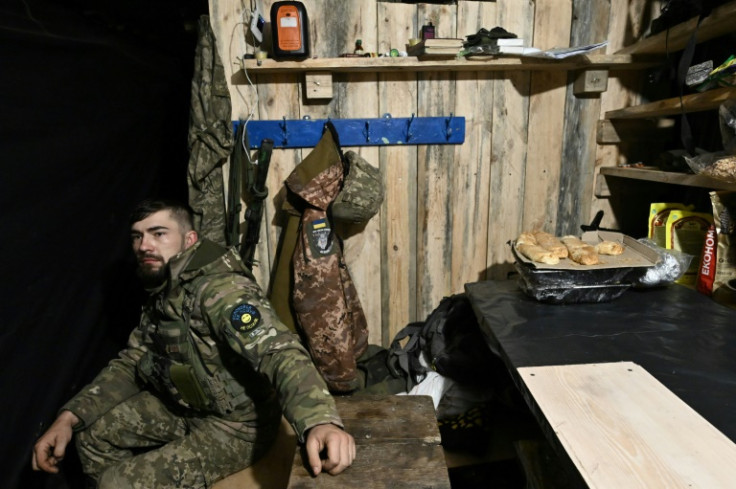 Ukraine and Russia traded barbs on Wednesday over how much Kremlin's forces control the city of Bakhmut, for months the focal point of Moscow's bid to advance through eastern Ukraine.
Ukraine's military said it controlled "considerably" more than 20% of the city. The claim by Russian entrepreneur Yevgeny Prigozhin that his Wagner mercenary group had seized more than 80% of Bakhmut was untrue, it said.
Russia's Defence Ministry retorted that Wagner forces had captured three city blocks. And Russian forces, it said, had struck Ukrainian army reserves trying to break through.
After pulling back from an attempted advance on Kyiv last year in what Moscow calls a "special military operation", Russia's military has focused mainly on capturing Bakhmut as a stepping stone to advancing on cities further west in Donetsk region.
But its gains have been largely incremental over many months. Prigozhin has made a number of premature announcements in connection with Wagner's position in Bakhmut.
Serhiy Cherevatyi, spokesperson for Ukraine's eastern military command, dismissed Prigozhin's latest 80% claim in a comment to Reuters.
"I was just in touch with the commander of one of the brigades holding the defence of the city. And I can confidently say that Ukrainian defensive forces control a considerably larger percent of Bakhmut's territory," he said.
Analyst Konrad Muzyka, director of the Rochan military consultancy in Poland, said his calculations bore out the Russian claim of 80%. "The big question is whether the current Russian tempo can be maintained," he said on Twitter.
Ukrainian forces have hung on for months in Bakhmut, where the fiercest fighting of Moscow's full-scale February 2022 invasion has killed thousands of soldiers and been dubbed the "meat-grinder".
Prigozhin said on Tuesday his forces controlled most of Bakhmut, including the administrative centre, factories, warehouses and municipal buildings.
"Prigozhin needs to show at least some kind of victory in the city, which they have been trying to capture for nine months in a row and that's why he's making such statements," said Cherevatyi.
REPELLING RUSSIAN ATTACKS
The general staff of Ukraine's Armed Forces said there was no letup in Russian attempts to seize the city, with Ukrainian troops repelling nearly 18 attacks. Russian forces, it said, had tried unsuccessfully to move on two villages to the northwest.
The general staff report said Ukrainian forces also beat back 14 attacks on the hotly contested town of Maryinka further south, near the major coke-producing city of Avdiivka.
Ukrainian President Volodymyr Zelenskiy praised the efforts of forces defending Bakhmut and other areas in the east, but made no specific reference to the situation in the town.
Addressing a meeting of international financial institutions pledged to maintain Ukraine's financial stability, Zelenskiy called for faster assistance with a view to rebuilding the country and restoring normal life after the Russian invasion.
"There will be no ruins in Ukraine," he said in his nightly video address after the meeting. "That is our aim. It will be concrete proof of the complete defeat of the terrorist state."
In Moscow, Kremlin spokesman Dmitry Peskov said approval of a law introducing electronic draft papers for the first time would help resolve a "mess" that ensued after a call-up of 300,000 conscripts last year to bolster its forces.
"That is exactly the purpose of this legislative initiative: to clear up this mess and to make it (the system) modern, effective and convenient for citizens."
© Copyright Thomson Reuters 2023. All rights reserved.