Iran At BRICS: Foreign Minister Pandor Says No Intention To Build 'Anti-Western' Bloc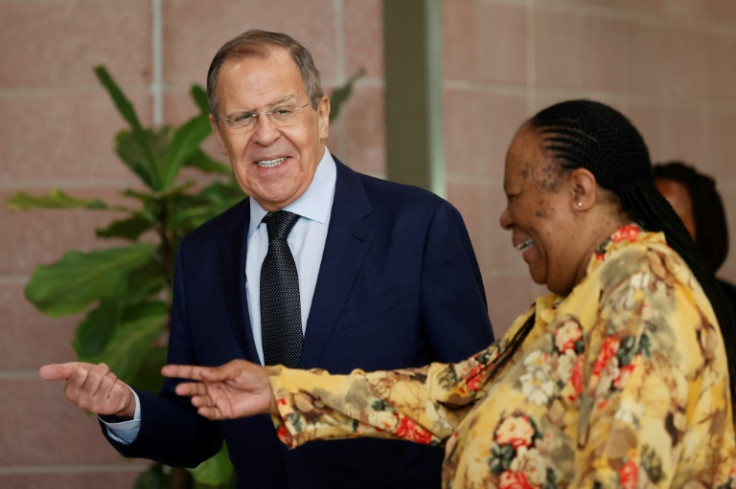 South African International Relations and Cooperation Minister Naledi Pandor clarified on Monday that although Iran's President Ebrahim Raisi has been invited to the BRICS summit there is no intention to build an "anti-western" bloc.
"The president of Iran is certainly invited – I believe there is a strong possibility that he will attend the outreach and BRICS Plus meeting. But this is not, by any means, an intention to build some form of a bloc that is anti-Western [countries]," Minister Pandor said at a press briefing on Monday as reported by news24.
Pander added that the West is very important for South Africa's "economic progress" adding that "We believe in a world that collaborates and that works together [for] the greater good; a world that is representative where we all have [an] opportunity."
Minister Pandor said that 23 countries have sent "official expressions of interest" to join BRICS. Apart from Iran, which has clear strong anti-west intentions, Cuba and Venezuela, also nations with anti-west sentiments, are among the 23 nations.
Other 20 countries which are keen to join BRICS are Saudi Arabia, Senegal, Thailand, United Arab Emirates, Vietnam, Algeria, Argentina, Bangladesh, Bahrain, Belarus, Bolivia, Egypt, Ethiopia, Honduras, Indonesia, Kazakhstan, Kuwait, Morocco, Nigeria and Palestine.
Pandor also confirmed the attendance of Chinese President Xi Jinping and Indian Prime Minister Narendra Modi at the summit scheduled to happen between Aug. 22-24 in South Africa.
Pandor added that 67 other leaders have been invited to attend the summit as well.
Russian President Vladimir Putin will not attend the BRICS summit in person instead he will take part virtually. International Criminal Court had issued an arrest warrant against Putin over the war in Ukraine. Being a member of the ICC South Africa was under pressure to arrest Putin on his arrival to South Africa.
© Copyright 2023 IBTimes ZA. All rights reserved.