Inside Nigeria's Centres For Jihadists And Their Captives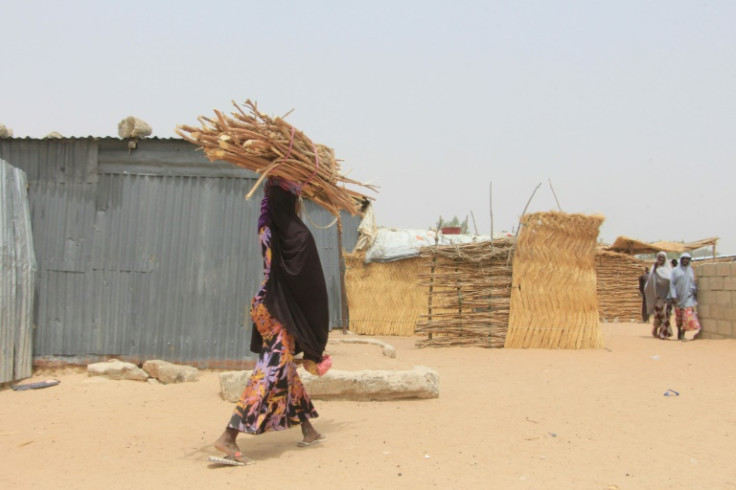 On an arid plot of land in northern Nigeria, veiled women hurry past vegetable stalls and men idle outside endless rows of tarpaulin tents in what, at first glance, appears to be a typical camp for displaced people.
In reality, Hajj Camp in Borno State is a centre for processing tens of thousands of jihadists, their families and those who lived under their control.
In exchange for freedom, the government persuaded them to turn themselves in -- a move aimed at ending an insurgency by Boko Haram and the Islamic State West Africa Province (ISWAP) group that has killed thousands and displaced over two million more since 2009.
But an investigation by AFP points to major failings in the screening and deradicalization process, while the need for justice has been set aside.
In May 2021, a key event gave the authorities an opportunity.
Boko Haram leader Abubakar Shekau died after rivals ISWAP invaded his hideout demanding he pledge allegiance.
After his death, his fighters and their captives had a decision to make: either join ISWAP or flee.
The government acted fast. Flyers were dropped from helicopters over their camps in the "bush," vowing that if they emerged from hiding, they would be safe.
"We will not hand you over to the military. We will take care of you and your family in a camp in Maiduguri for four or five months and then you will be released," was the message.
In many ways, the tactic worked.
More than 90,000 people formerly associated with Boko Haram and, to a much lesser extent, ISWAP defected.
Most have transited through Hajj and some through Shokari or Bulumkutu, which are similar centres. A number of women and children were taken directly to ordinary camps for those uprooted by the fighting.
The large majority of those who turned themselves in are not former fighters but rather men, women and children who lived under jihadist rule. Even so, the centres' potential to usher in peace has attracted global attention.
The European Union, Britain and the United Nations are all in favour of the initiative -- known as the Borno Model -- and pledged to support the expansion of a programme presented to them as a way to help end conflicts.
Over several months, AFP, the first international media to access Hajj Camp, the largest of the three centres, spoke with 12 former residents as well as the top two local officials in charge, humanitarian workers and security experts.
Official documentation says the scheme takes far-reaching steps to separate former fighters from non-combatants -- an "intensive process of identification and evaluation."
But the former residents, whose names have been changed for the purpose of this article, all described the screening system as threadbare.
Among the three former fighters interviewed by AFP, only one said he was asked which battles he had participated in and why.
Two women said they had not been asked any questions at all -- and that females were simply categorised as "wives".
One of three farmers interviewed, who had lived under Boko Haram control, said the authorities asked former fighters to screen him and others by pointing at whoever they believed was "one of them".
Those interviewed also reported that members of the Civilian Joint Task Force (CJTF), a militia which fights the jihadists alongside the military, are involved in the screening.
Abdul, 43, a former Sharia judge under Boko Haram who spent eight months in Shokari and two in Hajj, said the filtering system did not always work.
"There is some corruption going on because sometimes relatives come and give something to the CJTF so that they say 'these are not Boko Haram'," he said.
Retired Brigadier General Abdullahi Sabi Ishaq, the governor's special adviser on security affairs, said the programme, including the screening, was "being handled by professionals".
In theory, non-combatants stay only a couple of days or weeks in the centres, while former fighters are kept for several months. Certain camp residents get day passes to roam freely in the city.
Interviewees told AFP that some are released more quickly than others, either to make space for new arrivals or because community leaders give them authorisation to leave.
Ishaq said former fighters are given a two-week training course that includes classes on "values in Islam", "fundamental human rights" and basic civic education.
Before they are released, the men also have to take an oath, swearing on the Koran that they will not go back to the bush or spy for those still fighting.
Momo, who joined Boko Haram when he was 13, told AFP he had taken part in "many attacks" against soldiers and "disbelievers" to establish "an Islamic state" before deciding to surrender.
During his five months in Hajj, the now 26-year-old said preachers advised him and others to "be patient with people when we leave, that we have to be obedient with local authorities and that we should be serious about our religious duties."
That was the extent of the "deradicalisation" process he said he went through.
Even among those who were not fighters, some, like Abdul, held radical beliefs.
The former judge and Islamic teacher spent years inflicting lashes on those who didn't follow the group's interpretation of Sharia law and brainwashed hundreds of children in his school for young jihadists.
The father of nine who now lives free, said he would have joined rival group ISWAP if he could have, instead of surrendering.
Saratu, a 20-year-old woman married to a senior commander, also seemed to still be sympathetic towards the insurgents. She told AFP that Boko Haram "only preach and kill those who use drugs."
She said she ended up in Hajj, so named as it was once a transit place for pilgrims heading to Mecca, because ISWAP invaded their hideout when she was away visiting relatives.
She deemed it too dangerous to go back, opting to surrender instead.
An additional motivating factor for those in the armed groups is that once they surrender, the authorities give them money -- monthly stipends and a lump sum when they leave -- as well as food and other basic goods.
But this stirs resentment among residents of Borno who have suffered from the conflict.
And while security experts insist on the value of providing an exit path to those who want to surrender, many believe that victims also deserve some redress.
"Serious crimes have been committed... Someone must be held to account, because without some measure of justice, it's hard to see how there can be lasting peace," said an international security expert in the country who asked to remain anonymous.
The absence of justice is partly a result of the poor screening.
But it could also be due to Borno's reluctance to refer individuals to the federal level, where suspects previously charged with terrorism have ended up behind bars in pre-trial limbo for years.
In addition, the authorities' ability to investigate potential crimes is limited.
"What evidence do we have of who did what?" said Ishaq, adding that later on they will ask victims to identify potential perpetrators.
"The justice process will follow. We must get to that stage, but let us first have everybody out (of the bush)," he told AFP.
Borno plans to build another centre and three "integrated villages" where those who surrendered would live temporarily before being reintegrated into communities.
The state government has devised a three-year plan requiring an estimated $150 million, and is appealing to the international community for help.
"Maybe their plan will work," said the security expert.
But "if it doesn't, the risk is that you have violent former fighters at large who could return to criminal or militant activity."
Two weeks after interviewing the surrendees, a source contacted AFP to say that Saratu, the woman married to a senior Boko Haram commander, "has gone back to the bush with her children."
Her husband and their unit, he said, slaughtered at least 37 fishermen near the town of Dikwa last month.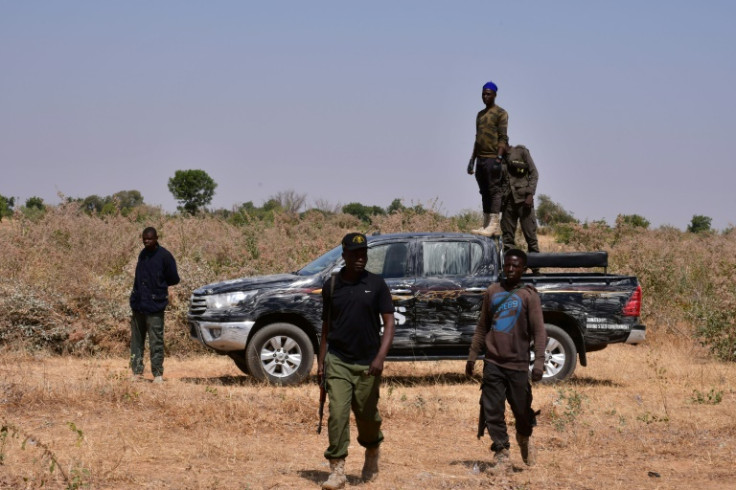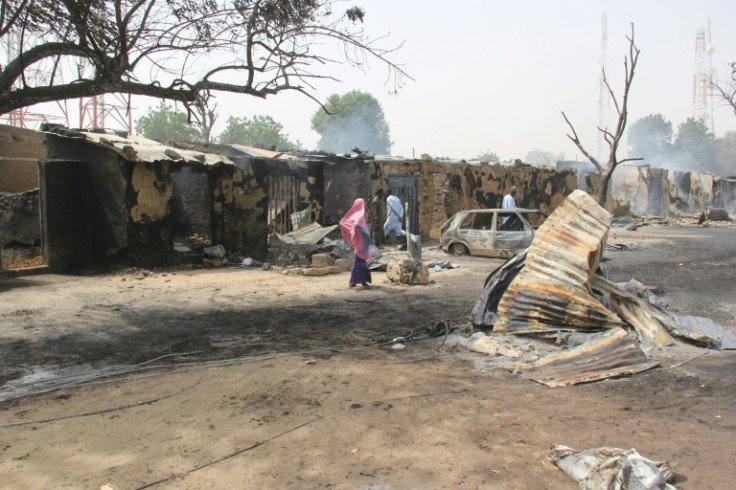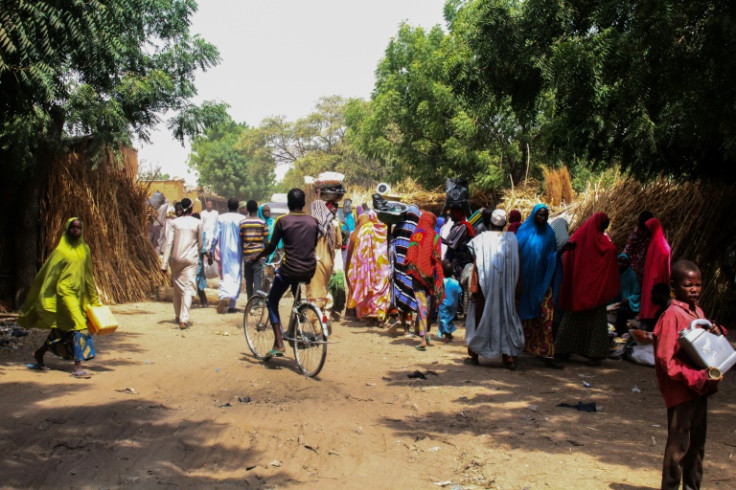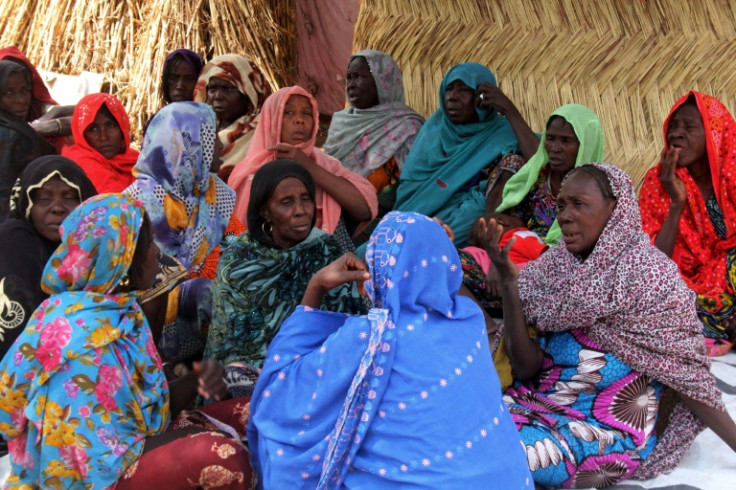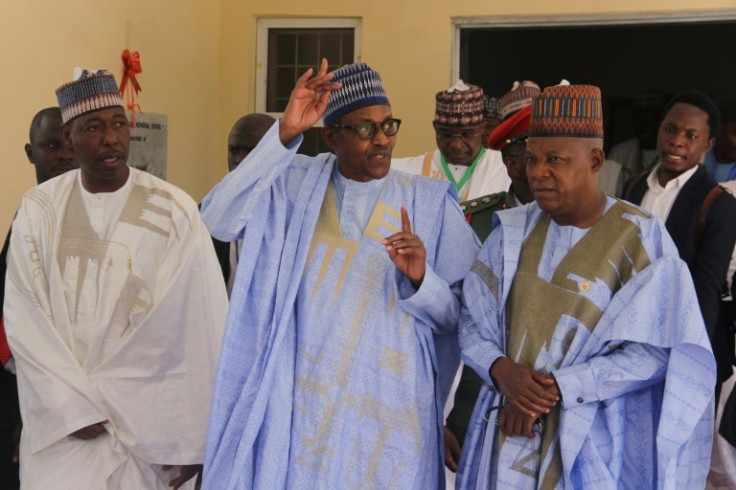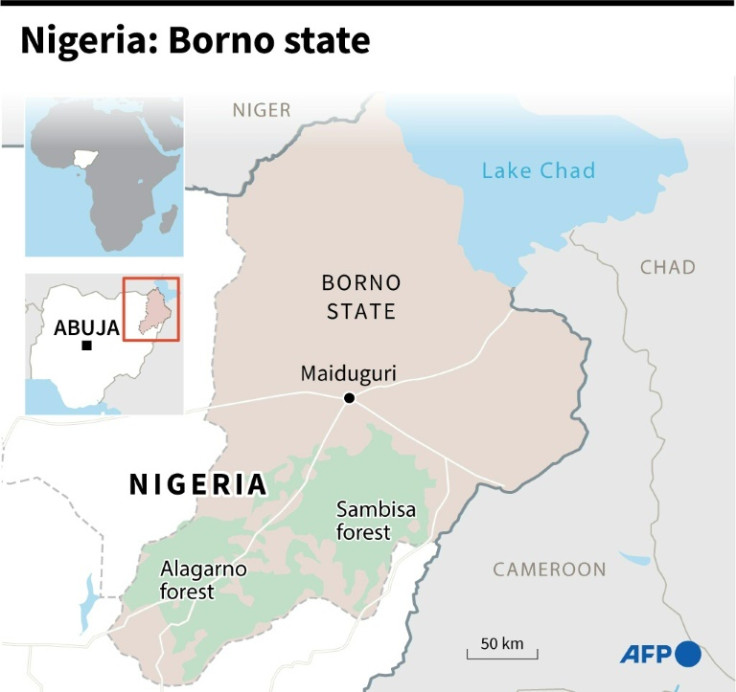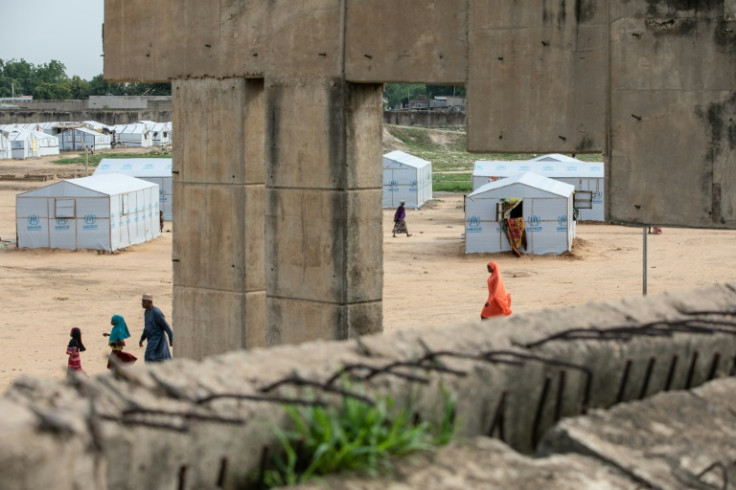 © Copyright AFP 2023. All rights reserved.