How Russians End Up In A Far-right Militia Fighting In Ukraine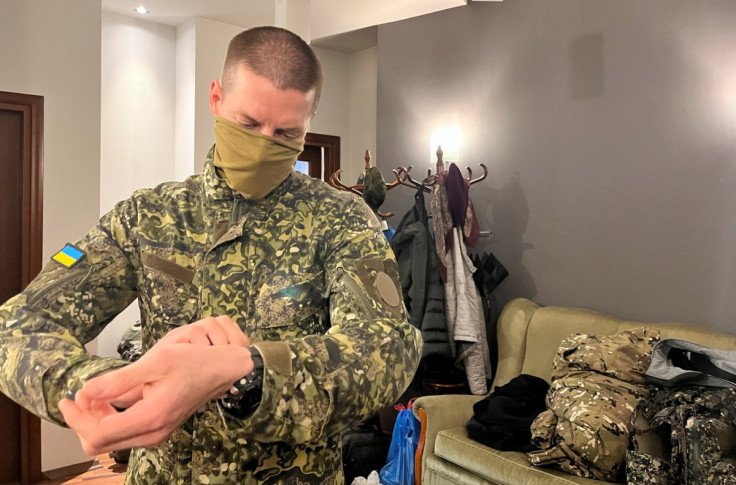 Danil Yugoslavsky had long hated Vladimir Putin. The tech worker says he protested for fair elections in Russia for several years before he left his homeland in despair in 2017 and eventually settled in Spain.
Even so, he never suspected his yearning to topple the Russian president would one day see him join a far-right paramilitary group founded by a former soccer hooligan known as White Rex and march into the war in Ukraine.
"When the first rocket fell on Kyiv, everything changed for me," the 29-year-old told Reuters in Warsaw in January before crossing into Ukraine to join the Russian Volunteer Corps (RVC), a unit made up of Russians fighting against their own country alongside Ukrainian forces.
The RVC was founded by Moscow-born Denis Kapustin, also known as Denis Nikitin or by the nom de guerre White Rex. The Antifascist Europe monitoring project says he is a neo-Nazi and white supremacist.
Nikitin, who declined to be interviewed for this article, has frequently described himself as a nationalist fighting for a Russia that belongs to ethnic Russians though has rejected the neo-Nazi and white supremacist characterisations.
Yugoslavsky said he didn't sign up to any far-right thinking, and considered himself a left-wing pacifist, but insisted the need to defeat Putin trumped any political background.
Max Smit, who crossed into Ukraine with Yugoslavsky, had never held a weapon before he joined the RVC. The 35-year-old Russian, who has worked as a builder in Western Europe in recent years, said his relatives called him a Nazi and told him to beg God for forgiveness when he got a tattoo of Ukraine's coat of arms in support of the invaded nation.
"I completely disconnected from the life that I had," he said in a Telegram call from Ukraine in April. "Personal life and war are two incompatible things. I came here to give myself to the war completely."
The accounts of Yugoslavsky, Smit and two other Russians who joined the fight against their government show how anti-Putin activists are funnelling civilian fighters to Ukraine's cause as the country prepares to launch a counteroffensive.
The presence of Russian far-right groups on both sides of the conflict is also a sign of an ideological fracturing of Russia's ultranationalist movement, said political scientist Mark Galeotti, head of London-based Mayak Intelligence consultancy and author of several books on the Russian military.
Groups seeking a restoration of Russia's historic power are facing other outfits, like the RVC, that oppose Putin's invasion and want to see a smaller, ethnic Russian state, he added.
"Some think that Ukraine's struggle against the evil Russian empire is their cause. And there are some who think that fighting for the motherland is their cause," said Galeotti, naming the Rusich Group and ENOT Corp among far-right paramilitary units fighting on Russia's side.
The complex war-time alliances muddy one of the justifications given by Putin for the invasion, that Ukraine needed to be liberated from neo-Nazis - an assertion rejected by Kyiv and the West who accuse Moscow of a land grab.
The Kremlin, which has said Russia's elections are open and honest, didn't immediately respond to a request for comment on the RVC's activities and recruitment, or about far-right groups fighting on Russia's side. Reuters was unable to reach the Rusich Group or ENOT for comment.
'NATIONALIST IS NOT FASCIST'
So far there has been little visible opposition to the Ukraine war within Russia itself, where laws have been tightened to crack down on dissent.
The RVC hit the headlines in March when it claimed responsibility for a cross-border raid into Russian territory, which Putin denounced as a terrorist attack and said the fighters involved had opened fire on civilians in a car, including children. The governor of the border region said the attack had killed two people and wounded a boy of 11.
A senior member of the RVC called Vladimir, with the nom de guerre Cardinal, told Reuters via Signal call in February that the unit numbered up to 200 fighters, though Reuters was unable to independently verify that figure.
That's still a fraction of the hundreds of thousands of soldiers and volunteers fighting in Ukraine, and the thousands of foreigners that have been fighting Russian forces there.
Yugoslavsky and Smit said they crossed into Ukraine from Warsaw after answering a call to arms posted on YouTube by the Civic Council, a group of anti-Putin activists based in the Polish capital that recruits fighters for the RVC.
Once in Kyiv, they said the Ukrainian military gave them a polygraph test and psychological examination and more than two months of basic military training.
When Reuters spoke to the men again in early April, via phone and online messaging, they expected to head to the front soon, Yugoslavsky as a field paramedic and Smit a drone operator. The Civic Council's co-founder Denis Sokolov confirmed they had been deployed to the front last month, adding that Yugoslavsky had since been shot in the leg but was recovering.
Sokolov, a Russian, said the council didn't hold any far-right ideology and aimed to recruit any fighters prepared to defend Ukraine, adding that its aims overlapped with the RVC only in wanting to oust Putin and seek a dissolution of Russia in its current imperial form.
"A Russian nationalist is not a Russian fascist," Sokolov told Reuters at the council's Warsaw offices, referring to RVC members. "We have a common enemy, and we need to unite."
UKRAINE'S FOREIGN LEGION
Reuters was unable to determine how the RVC coordinates with Ukrainian forces or receives orders.
Ukraine's military intelligence service, the GUR, told Reuters the unit was linked to the International Legion - a foreign military division established after the invasion that includes fighters from dozens of countries. A spokesperson for the legion said it had nothing to do with the RVC, though.
The Civic Council works with a Ukrainian middleman in Warsaw who told Reuters he worked for the Ukrainian military and helped prepare papers for foreign volunteers and accompanied them to the border to smooth the crossing.
The middleman declined to be named due to the sensitivity of the matter, though Reuters has seen a Ukrainian defence ministry document that identifies him and his role in recruiting volunteers, and requests that Polish authorities support him.
According to Sokolov, RVC fighters received regular salaries from the Ukrainian defence ministry.
The defence ministry in Kyiv did not respond to a request for comment on RVC salaries, the middleman or the document. The Ukrainian embassy in Poland and the Polish government also didn't respond to requests for comment on the activities of the Civic Council and RVC.
WHITE REX AND BLACK SUN
Nikitin established the RVC last August.
The unit says on its Telegram channel it wants to see the dissolution of modern-day Russia into different ethnic states, leaving a Russian state where Russians would be the dominant ethnic group. It sports the symbols of the anti-communist Russian Liberation Army, which fought under Nazi command during World War Two.
Nikitin, who moved to Ukraine in 2017, has lived in countries across Europe for most of the past two decades after leaving his native Russia with his family in 2001.
The RVC founder, who's in his late 30s, has organised far-right mixed martial arts tournaments and been involved in the Russian and German soccer hooligan movements, which led to him being stripped of his German residence permit. He also launched his own clothing brand, White Rex, featuring the Black Sun logo favoured by neo-Nazi groups.
RVC member Vladimir "Cardinal", who describes himself as the unit's ideological expert, said the group didn't hate other ethnic peoples.
"We want to preserve not only our identity, but also that of others. We do not say that we want to exterminate other peoples, we believe that imperialism is destructive for everyone," he said.
"The current Russian Federation is an undissolved Soviet Union that should disintegrate," he added. "We would like to create a Russian national state."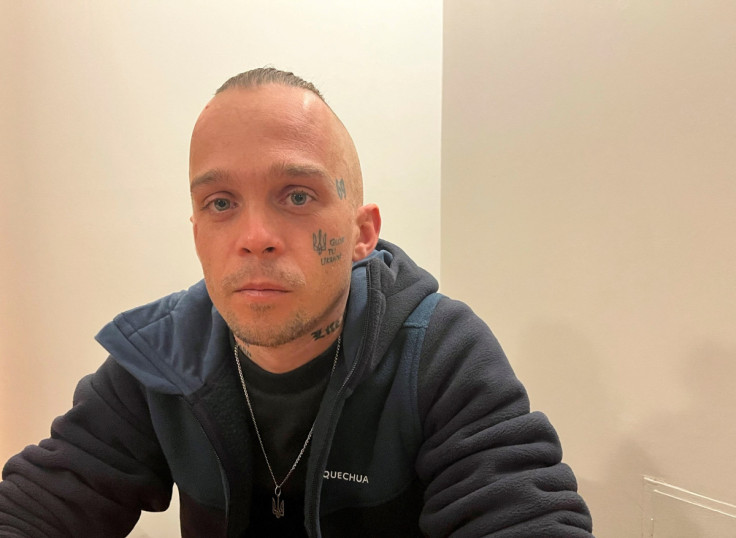 © Copyright Thomson Reuters 2023. All rights reserved.