Four People Shot Dead In Tunisia Synagogue Attack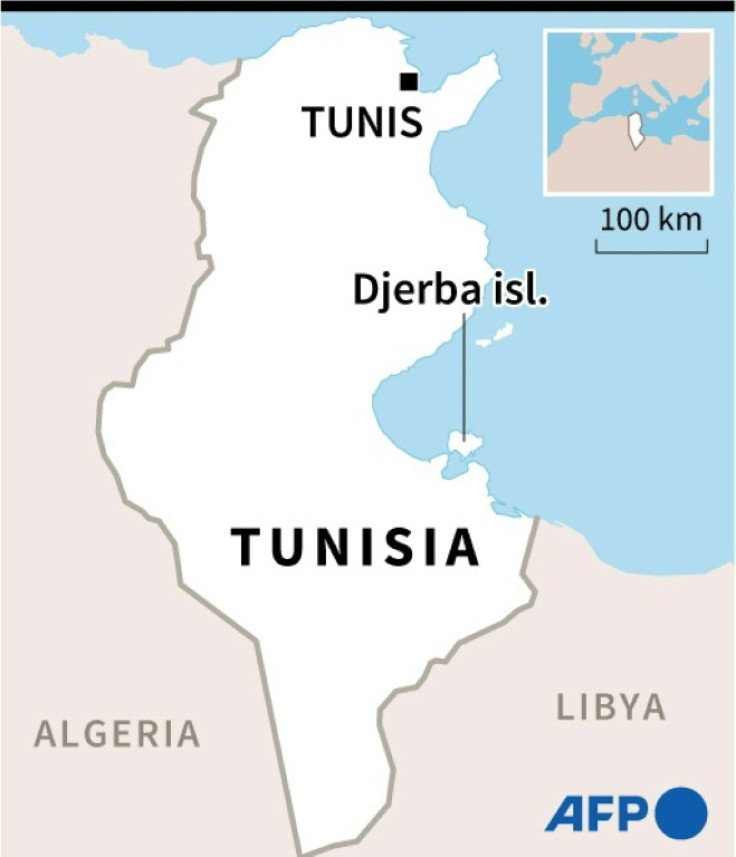 A police officer shot dead two people participating in an annual pilgrimage to a renowned Tunisian synagogue as well as two members of the security services before he was killed on Tuesday, the interior ministry said.
Four other visitors to the Ghriba synagogue on Djerba island and five more security officers were wounded in the attack, according to the ministry.
In a statement, the Tunisian foreign ministry identified the two worshippers killed as a Tunisian, aged 30, and a French national, aged 42, but did not give their names.
The attack took place after the assailant first shot dead a colleague and took his ammunition, according to the interior ministry.
He then went to the Ghriba synagogue -- Africa's oldest -- as hundreds of people were taking part in the annual pilgrimage, which was drawing to a close on Tuesday night.
The synagogue was previously targeted in a suicide truck bombing that killed 21 in 2002.
"Investigations are continuing in order to shed light on the motives for this cowardly aggression," the interior ministry said, refraining from referring to the shooting as a terrorist attack.
The French embassy in Tunisia announced it had set up a "crisis unit" and an emergency hotline following the attack.
The sound of gunshots at the synagogue had sparked panic among the hundreds of pilgrims, according to local media.
According to organisers, more than 5,000 Jewish faithful, mostly from overseas, participated in this year's pilgrimage to Ghriba, which resumed in 2022 after two years of pandemic-related suspension.
Coming between Passover and Shavuot, the pilgrimage to Ghriba is at the heart of Jewish tradition in Tunisia, where only about 1,500 members of the faith live -- mainly on Djerba -- compared with around 100,000 before independence in 1956.
Pilgrims also travel from Europe, the United States and Israel to take part, though their numbers have dropped since the attack in 2002.
Tuesday's shooting came as the tourism industry in Tunisia was finally enjoying a rebound from pandemic-era lows, as well as from the aftereffects of a pair of attacks in Tunis and Sousse in 2015 that killed dozens of foreign visitors.
After the Arab Spring ousted dictator Zine El Abidine Ben Ali in 2011, Tunisia experienced a boom in Islamist militancy, but the authorities claim to have made significant progress in the fight against terrorism in recent years.
The Ghriba attack also comes as Tunisia goes through a severe financial crisis that has worsened since President Kais Saied seized power in July 2021 and rammed through a constitution that gave his office unlimited powers and neutered parliament.
© Copyright AFP 2023. All rights reserved.