Flights Disrupted As Nigerian Aviation Workers Strike Over Pay, Conditions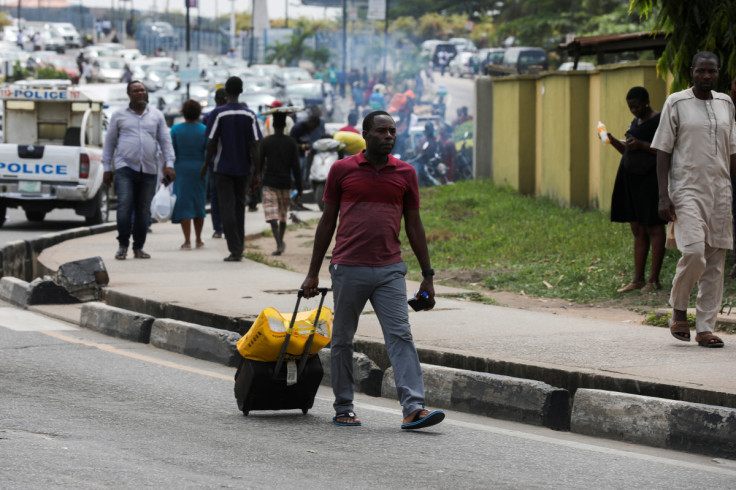 Domestic flights in Nigeria were being disrupted on Monday, local airlines said, as aviation employees in Lagos blocked roads to the country's busiest local airport to begin a two-day strike in protest over working conditions and wages.
The strike is likely to add to problems in a sector that regularly faces jet fuel shortages, which often ground local flights and where international carriers struggle to repatriate revenue from ticket sales due to dollar shortages.
Air Peace, which also flies international and regional routes and has the largest fleet, told passengers that "flights across our network will consequently be disrupted" due to the strike. It did not say how many flights were delayed or cancelled.
United Nigeria said passengers in and out of the commercial capital of Lagos would be disrupted but hoped for a quick resolution to the impasse.
In Lagos, chanting workers blocked roads to the domestic terminal, creating a traffic jam and forcing passengers to finish their journey on foot. International flights were not affected.
Police and army personnel watched from a distance.
Lagos handles dozens of local flights daily.
"It is time for us to release aviation workers from the bondage of this imperialist aviation management that we have been having for years," Abdulrasaq Saidu, secretary general of the Association of Nigerian Aviation Professionals, said.
The Ministry of Aviation said it was trying to meet the workers' demands and urged them to return to work, adding the strike would "affect flight schedules, lead to economic losses and negatively impact on our rating globally."
Unions for pilots, engineers, control tower operators and other airport workers say they are protesting against unpaid wages, government failure to implement an industry minimum wage and plans to demolish the Lagos offices of some aviation agencies to allow for expansion of the airport.
The workers have threatened an indefinite strike later this month if their grievances are not addressed.
© Copyright Thomson Reuters 2023. All rights reserved.