Finland Joins NATO As Russian War Prompts Shift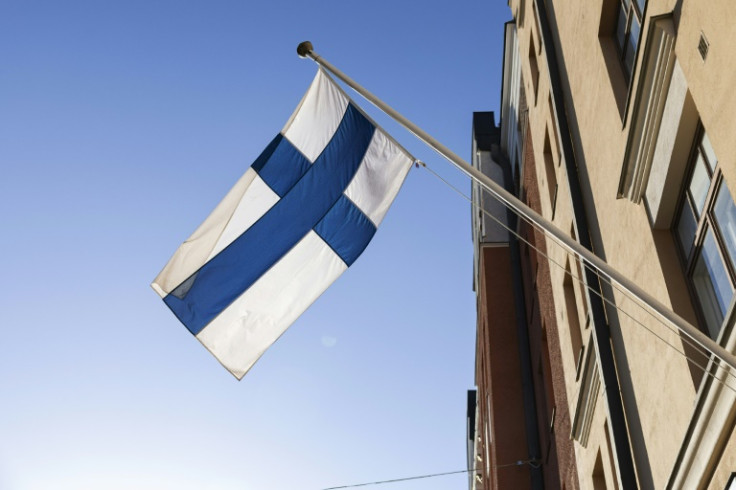 Finland becomes the 31st member of NATO on Tuesday, in a historic strategic shift provoked by Moscow's war on Ukraine, which doubles the US-led alliance's border with Russia.
Last year, the Kremlin's all-out invasion of Ukraine upended Europe's security landscape and prompted Finland -- and its neighbour Sweden -- to drop decades of non-alignment.
Awkward allies Turkey and Hungary, for different reasons of their own, delayed Finland's bid to come under the NATO umbrella -- and Stockholm's progress remains blocked.
But last week, the Turkish parliament voted to clear Finland's last hurdle.
Completing the ratification in well under a year still makes this the fastest membership process in the alliance's recent history.
All that remained were Tuesday's highly choreographed formalities at NATO headquarters.
Finland's foreign minister will hand over the formal accession papers to US Secretary of State Antony Blinken, the keeper of NATO's founding treaty.
Then the country's blue-and-white flag will be raised next to those of its new allies, between those of Estonia and France, in front of the gleaming headquarters in Brussels.
"This is really an historic day. It's a great day for the alliance," NATO chief Jens Stoltenberg said.
Joining NATO places Finland under the alliance's Article Five, the collective defence pledge that an attack on one member "shall be considered an attack against them all".
This was the guarantee Finnish leaders decided they needed as they watched Russian President Vladimir Putin's devastating assault lay waste to swathes of Ukraine.
"President Putin went to war against Ukraine with a clear aim to get less NATO," Stoltenberg said. "He's getting the exact opposite."
Invaded by its giant neighbour the Soviet Union in 1939, Finland -- which has a 1,300-kilometre (800 mile) border with Russia -- stayed out of NATO throughout the Cold War.
Now its membership brings a potent military into the alliance with a wartime strength of 280,000 and one of Europe's largest artillery arsenals.
And its strategic location bolsters NATO's defences on a border running from the vulnerable Baltic states to the increasingly competitive Arctic.
NATO was created as a counterweight to the Soviet Union at the onset of the Cold War era that began immediately after the Allies defeated Nazi Germany.
The bloc has gone through waves of expansion that brought it ever closer to Russia's borders.
NATO's reach into eastern and southern European countries that were once under Moscow's effective control infuriated the Kremlin and strained its relations with Washington.
Putin cited the threat of NATO expanding into Ukraine as one of his main reasons for launching the war 13 months ago.
At first, the Kremlin appeared to play down the significance of the alliance's border advancing to touch a new stretch of Russia's northwestern frontier.
But it has pledged to bolster its forces and stepped up diplomatic rhetoric in recent weeks, describing Finland and Sweden as a "legitimate target" if they join NATO.
Putin has also announced plans to deploy tactical nuclear weapons in Russia's neighbour Belarus.
Finland's arrival nevertheless remains a bittersweet moment for the alliance as the hope had been for Sweden to come on board at the same time.
Budapest and Ankara remain the holdouts after belatedly agreeing to wave through Helsinki's bid.
Sweden has upset Hungary's leader Viktor Orban -- one of Putin's closest allies in Europe -- by expressing alarm over the rule of law in Hungary.
It has also angered Turkey by refusing to extradite dozens of suspects that President Recep Tayyip Erdogan links to a failed 2016 coup attempt and a decades-long Kurdish independence struggle.
NATO diplomats hope Erdogan will become more amenable if he weathers elections in May and that Sweden will join before a NATO summit in Vilnius this July.
© Copyright AFP 2023. All rights reserved.