Fears Mount For Sudan Ceasefire As Former Regime Members Escape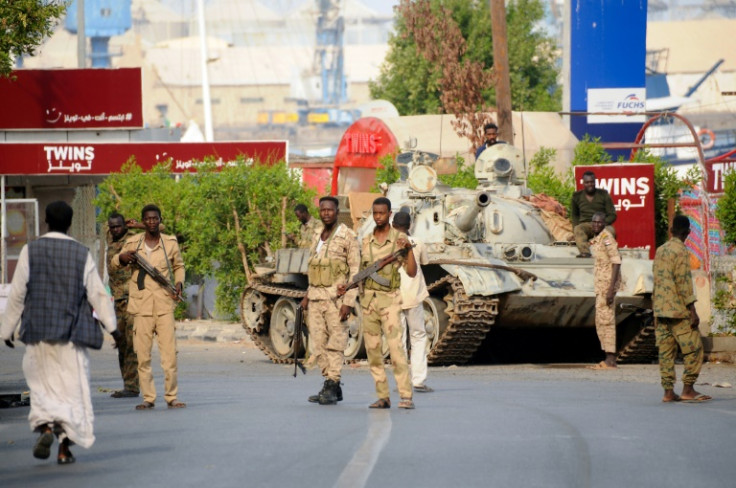 A wanted Sudanese war crimes suspect has confirmed that he and other members of the Islamist regime ousted in 2019 have escaped from prison during recent fighting, raising new fears for a fragile ceasefire that has enabled foreigners to flee.
The 72-hour ceasefire brokered by the United States was already struggling to hold after the regular army launched renewed air strikes against rival paramilitary forces in the capital Khartoum late on Tuesday.
The escape of leading figures from the ousted regime of Omar al-Bashir, at least one of whom is wanted by the International Criminal Court for war crimes and crimes against humanity in Darfur, has raised fears the conflict may take a turn for the worse.
Ahmed Harun, a top Bashir aide who led the regime's infamous counter-insurgency operations in Darfur in the mid-2000s, said late Tuesday that he and other regime members had escaped from Kober prison.
The ousted dictator had himself been held in the same prison but the army confirmed Wednesday that the 79-year-old had already been transferred to hospital before the current fighting erupted on April 15.
Members of Bashir's regime, including the strongman himself, had been moved to a military hospital "due to their health conditions... and remain in the hospital under the guard of the judicial police", the army said in a statement, without specifying when they had been moved.
It was the third reported jail break to have taken advantage of the fighting between forces loyal to army chief Abdel Fattah al-Burhan and those backing his deputy turned rival, RSF commander Mohamed Hamdan Daglo.
"We remained in our detention at Kober, under the crossfire of this current battle, for nine days," even after the jail was emptied of both guards and prisoners, Harun said in a recorded address to Sudanese television.
He said he and fellow jailed regime members "had now taken responsibility for our protection in our own hands" in another location.
Security fears had already been raised on Tuesday when the World Health Organization (WHO) warned of a "huge biological risk" after combatants occupied a Khartoum laboratory holding samples of cholera, measles, polio and other infectious diseases.
The fighting between the rival generals, which has involved air strikes and artillery exchanges, has killed hundreds of people and left some neighbourhoods of greater Khartoum in ruins.
As the fighting eased on Tuesday in the city of five million people, foreign governments organised road convoys, aircraft and ships to get their nationals out.
A ship carrying nearly 1,700 civilians from more than 50 countries docked in Saudi Arabia early Wednesday, the kingdom's foreign ministry said.
Sudanese workers meanwhile complained of being left in a state of desperation, unable to leave their homes during the fighting.
"I say to Hemeti, my brother, please, the war has destroyed the Sudanese people. My brother, Burhan, stop the war," Barir Hamad, a builder, told AFP.
"Why didn't the officials care for the Sudanese people and their suffering?" said Alnour Mohamed Ahmed, another builder. "People can't leave their homes."
Late Tuesday, witnesses reported renewed air strikes in Khartoum North where they said fighter jets struck RSF vehicles.
Shortly before, the army had warned in a Facebook post of "heavy movement towards the refinery in order to take advantage of the truce by taking control of the refinery".
The two sides have both made unverifiable claims to control key sites, adding to what experts call an overwhelming state of fear in the capital.
A UN report warned that "shortages of food, water, medicines and fuel are becoming extremely acute, especially in Khartoum and surrounding areas".
"In some places, humanitarian aid is all that is keeping famine at bay," UN chief Antonio Guterres said Tuesday.
The UN said it was bracing for an exodus of up to 270,000 refugees to Sudan's even poorer neighbours Chad and South Sudan.
The fighting has killed at least 459 people and wounded more than 4,000, according to UN agencies.
Sudan has a long history of military coups.
The RSF emerged from the Janjaweed militia that then-president Bashir unleashed in the Darfur region two decades ago.
The military toppled Bashir in a palace coup in April 2019 following civilian mass protests that raised hopes for a transition to democracy.
The two generals seized power in a 2021 coup, but later fell out, most recently over the planned integration of the RSF into the regular army.
© Copyright AFP 2023. All rights reserved.