Ex-policeman Goes On Trial In France Over Rwanda Genocide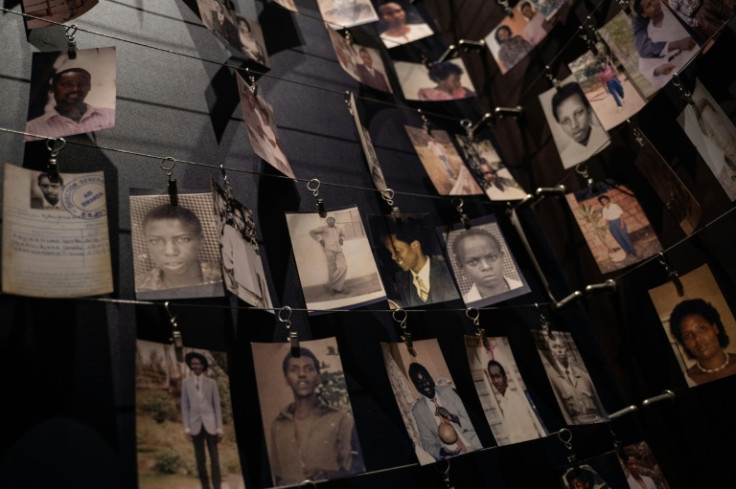 A former Rwandan military policeman goes on trial in France on Wednesday, charged with genocide and crimes against humanity during the 1994 slaughter in his home country.
Philippe Hategekimana, 66, fled to France after the genocide, obtaining refugee status under a fake name.
It is the fifth such trial in France of an alleged participant in the massacres between April and July 1994, in which 800,000 people died, most of them ethnic Tutsis.
Hategekimana is accused of involvement in murdering dozens of Tutsis and also setting up roadblocks to stop Tutsis who would then be killed in and around the southern provincial capital of Nyanza, where he worked as a senior police official.
He has denied the charges.
Plaintiffs have accused him of "using the powers and military force conferred to him through his rank in order to... take part in the genocide".
He is suspected of being involved in the murder of of a nun and of the mayor of the town of Ntyazo who opposed the executions.
He is also accused of having a role in the killing of 300 Tutsi refugees on a hill called Nyamugari, and in an attack on another mount called Nyabubare in which around 1,000 civilians were slaughtered.
The trial in Paris is to last until June 30.
In 1999 Hategekimana arrived in France and obtained refugee status under a false identity.
He became a university security guard in the western city of Rennes, gaining French citizenship in 2005.
He fled France for Cameroon in late 2017 after the press reported that the Collective of Civil Parties for Rwanda (CPCR), one of the plaintiffs in the trial this week, had filed a complaint against him.
He was arrested in the capital Yaounde in 2018 and extradited to France.
France, one of the top destinations for fugitives from the massacres, has tried and convicted a former spy chief, two ex-mayors, a former hotel chauffeur and an ex-top official in similar trials since 2014.
But it has generally refused requests to extradite suspects to Rwanda, prompting President Paul Kagame to accuse Paris of denying Rwanda jurisdiction.
Relations between both countries have however warmed considerably since a historians' report commissioned by President Emmanuel Macron and released in 2021 recognised France's "overwhelming" responsibilities in failing to halt the massacres.
Another Rwandan, a doctor called Sosthene Munyemana who has been living in France since 1994, faces trial in Paris before the end of the year.
© Copyright AFP 2023. All rights reserved.