Ex-OpenSea Manager's Trial Kicks Off In First NFT Insider Trading Case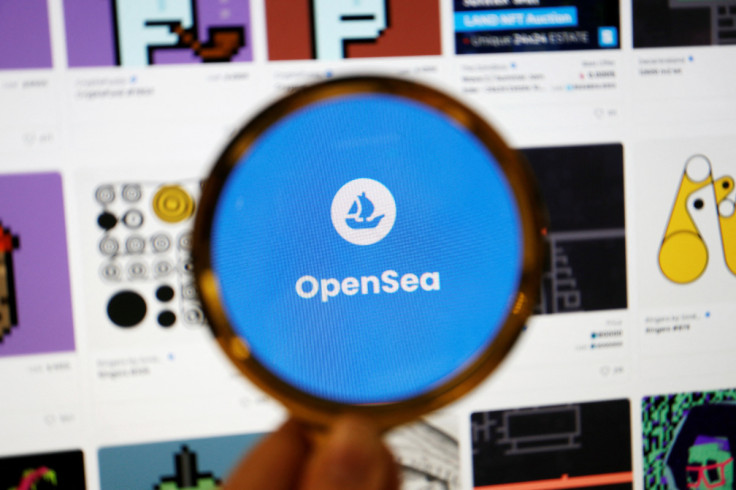 U.S. prosecutors will square off this week against a former employee of OpenSea, the world's largest marketplace for non-fungible tokens (NFTs), whom they accuse of insider trading.
The charges against Nathaniel Chastain, a former OpenSea product manager, were the first in a series of high-profile cases related to digital assets launched by the Manhattan U.S. Attorney's office last year. It is considered the first criminal insider trading case involving such assets.
Prosecutors have accused Chastain of secretly buying dozens of NFTs based on confidential information that the tokens, or others from the same creators, would soon be featured on OpenSea's home page.
Chastain chose which NFTs to feature, and then profited illegally by selling his tokens shortly thereafter, they said.
"He abused that position of trust," prosecutors said in an April 4 filing.
The defendant faces one count of wire fraud and one count of money laundering. His trial before U.S. District Judge Jesse Furman in Manhattan is expected to last one to two weeks.
Chastain's lawyers have argued that his actions were not insider trading, and that the information he accessed was not OpenSea's property and had no inherent value to the company.
"We are not talking about securities trading," David Miller, a lawyer for Chastain, said at a pretrial conference on Thursday.
He added that if prosecutors mention insider trading, "there is a substantial danger of undue prejudice and confusion of the jury."
Chastain's lawyers have also said OpenSea did not start banning employees from buying or selling featured collections or creators until Chastain's last day, in September 2021.
Its new policies "tend to show that OpenSea did not consider - or treat - the relevant information to be confidential" while Chastain worked there, Miller said in an April 17 filing.
The case could have broader implications for assets that do not fit into existing regulations preventing investment advisers, brokers and others from trading on material nonpublic information, said Philip Moustakis, a former SEC enforcement lawyer and partner at Seward & Kissel LLP.
"Is it insider trading of anything?" Moustakis said. "If this case sticks, there is precedent that insider trading theory can be applied to any asset class."
© Copyright Thomson Reuters 2023. All rights reserved.