Evacuations Spur UN Watchdog Concern Over Ukraine Nuclear Plant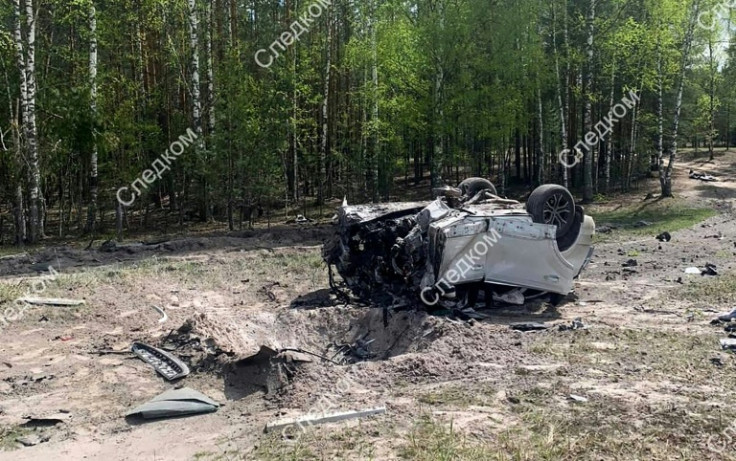 Evacuations from the front line around Ukraine's Zaporizhzhia nuclear power plant prompted safety warnings from the UN nuclear watchdog on Saturday, as a string of recent strikes escalate predictions of a looming spring counteroffensive.
Moscow has blamed Kyiv -- and its Western supporters -- for an escalating number of long-range attacks and sabotage operations, including on the Kremlin.
A car bomb on Saturday wounded prominent nationalist writer Zakhar Prilepin and killed his assistant in an attack Moscow pinned on both Kyiv and Washington.
The head of the Russian paramilitary group Wagner meanwhile asked Moscow to let Chechen fighters relieve his forces at the flashpoint city of Bakmut in eastern Ukraine.
Citing stepped-up shellings by Kyiv, Moscow has ordered families with children and elderly to temporarily evacuate a slew of Russian-held areas in southern Ukraine, including the town near Europe's largest nuclear plant.
"The general situation in the area near the Zaporizhzhya Nuclear Power Plant is becoming increasingly unpredictable and potentially dangerous," IAEA chief Rafael Grossi said in a statement on Saturday. "I'm extremely concerned about the very real nuclear safety and security risks facing the plant."
The removal order has led to "a mad panic and no less mad queues" at the checkpoint into Russian-annexed Crimea, said Ivan Fedorov, the mayor of Melitopol in Zaporizhzhia Oblast.
With buses ferrying people out every 20 to 30 minutes, he said stations have been drained of gasoline.
"The partial evacuation they announced is going too fast, and there is a possibility that they may be preparing for provocations and (for that reason) focusing on civilians," Fedorov wrote on Telegram.
Investigators said Ukraine was behind the blast that wrecked writer Prilepin's car on Saturday morning in Nizhny Novgorod, around 400 kilometres (250 miles) from Moscow.
They published images of a partly destroyed, overturned car and said the well-known novelist was taken to hospital.
Suspect Alexander Permyakov acted "on the instructions from the Ukrainian special services", according to Russian investigators.
But Ukrainian presidential aide Mykhaylo Podolyak suggested the attack was due to Russian in-fighting.
Later, Russia's foreign ministry said: "The responsibility for this terrorist act, and for others, does not lie only with Ukraine, but also with its Western minders, primarily the United States."
Prilepin is a vocal supporter of Moscow's offensive in Ukraine, where he fought alongside pro-Russian separatists in 2014. He has been a frequent visitor to pro-Russian separatists in eastern Ukraine since the start of the conflict in April 2014.
There have been two previous killings of nationalists, both of which Russia blamed on Ukraine.
In April, a blast from a statuette rigged with explosives killed 40-year-old pro-Kremlin military blogger Vladlen Tatarsky.
And last August, Darya Dugina, the daughter of a prominent ultranationalist intellectual, was killed in a car bombing outside Moscow, which Russia blamed on Ukraine. Kyiv denied the charges.
The chief of the Russian paramilitary group Wagner meanwhile asked Moscow to let him hand over his positions in Bakhmut to Chechen leader Ramzan Kadyrov.
"I ask you to issue a combat order before 00:00 on May 10 concerning the transfer of the positions of the Wagner paramilitary units in Bakhmut and its periphery, to the units of the Akhmat battalion," Yevgeny Prigozhin said in a letter to Defence Minister Sergei Shoigu.
The Akhmat battalion refers to combat units under the command of Kadyrov, who has ruled Russia's Muslim-majority republic Chechnya for a decade and a half.
Wagner fighters have led the battle for Bakhmut, spearheading the months-long Russian assault on the city, and almost capturing it in what has been the longest and bloodiest battle of the Russian campaign in Ukraine.
But rivalries between Prigozhin and the Russian army continue to strain.
On Friday, he blamed Shoigu and Chief of General Staff Valery Gerasimov for "tens of thousands" of killed and wounded Russian fighters in Ukraine and criticised the defence ministry for a lack of ammunition.
Kadyrov said Friday that his forces were "ready to move" towards Bakhmut and "just waiting for orders".
As Russia gears up to celebrate the May 9 anniversary of the Soviet victory over the Nazis, Moscow has blamed Kyiv for an uptick in drone incursions and train sabotage, which experts suggest are a prelude to an expected counteroffensive.
In the most spectacular incident, Russian authorities claimed Thursday to have thwarted a drone attack on the Kremlin, fingering Washington as the mastermind.
It said the attack was an attempt to assassinate Russian President Vladimir Putin. Both Kyiv and Washington have denied any involvement.
The authorities in Crimea, annexed by Russia in 2014, and in Russia's southern regions of Krasnodar and Rostov, both near Ukraine, have all reported drone strikes -- or attempted drone attacks -- in recent days.
On the Ukrainian side, Kyiv said Russian fire Saturday had killed six Ukrainian emergency workers demining in the southern region of Kherson.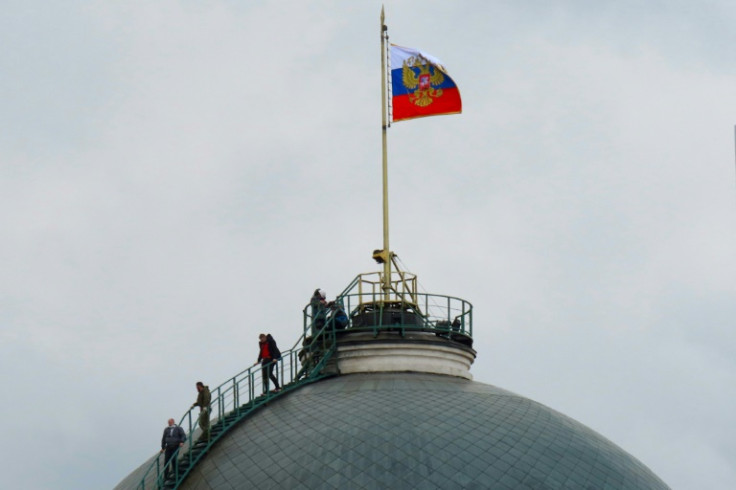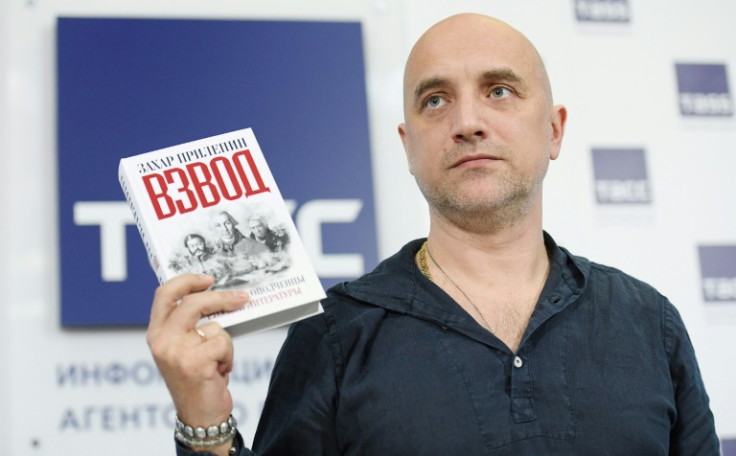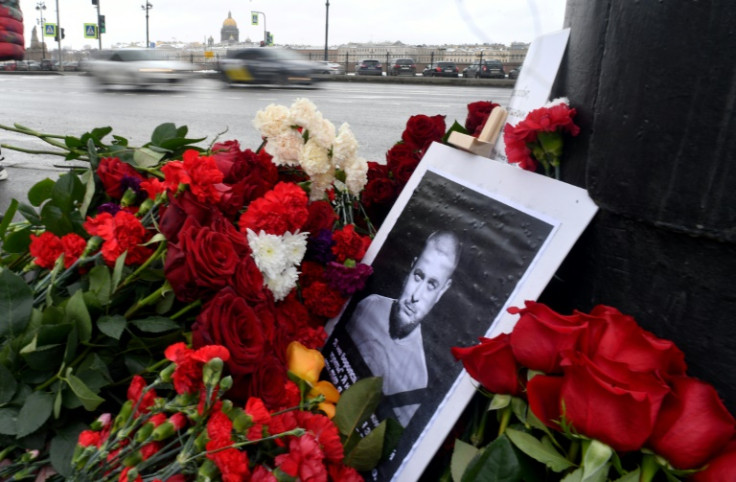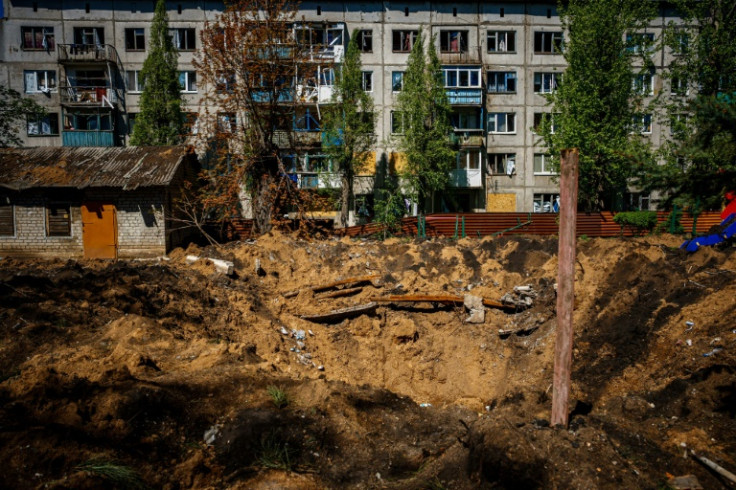 © Copyright AFP 2023. All rights reserved.