EU Says It's Sent 220,000 Artillery Shells To Ukraine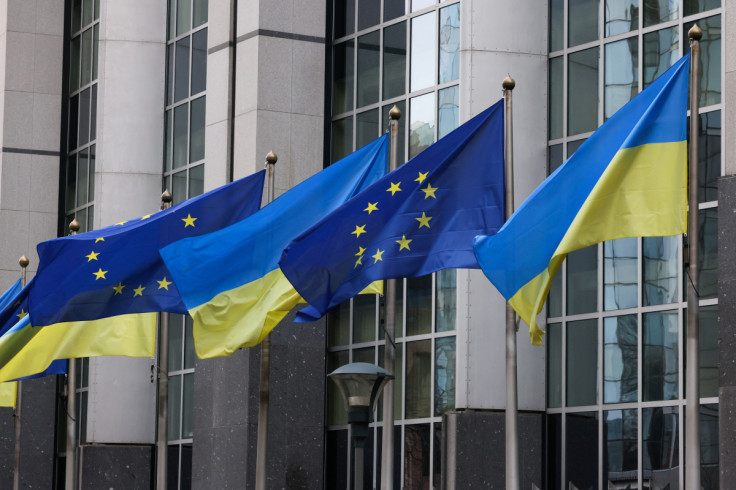 European Union countries have provided 220,000 artillery shells to Ukraine under a landmark scheme launched two months ago to ramp up supplies of ammunition to Kyiv to help fight off Russia's invasion, the EU foreign policy chief said on Tuesday.
Josep Borrell said EU states had also given 1,300 missiles under the scheme and were on track to hit a target of supplying 1 million pieces of ammunition within a year, even though some EU countries have avoided endorsing that goal as feasible.
"The next days, weeks and months are going to be strategically decisive in the war in Ukraine," Borrell told reporters as he announced the figures at the end of a meeting of EU defence ministers in Brussels.
EU governments agreed the ammunition scheme in March after Kyiv warned it was in desperate need of artillery rounds as Russia's invasion descended into an intense war of attrition, with thousands of shells fired daily.
The EU's plan, worth at least 2 billion euros, is composed of three elements, all tied to financial incentives. The first two elements offer partial refunds for weapons and ammunition sent to Ukraine, using a fund named the European Peace Facility.
The plan marked the first time the EU had got involved in funding large-scale joint procurement of munitions and reflected how the EU has become much more involved in military affairs since the Russian forces swept into Ukraine in February 2022.
The first element of the plan encourages EU members to send ammunition from stockpiles, the second provides incentives for countries to place joint orders and the third focuses on helping arms firms increase their production capacities.
The 220,000 shells were provided under the first part of the plan, Borrell said. The first joint procurement contracts under the second part of the plan are expected to be signed in the summer, according to officials.
© Copyright Thomson Reuters 2023. All rights reserved.