EU Says It Has Not Seen High Levels Of Weapons Smuggling From Ukraine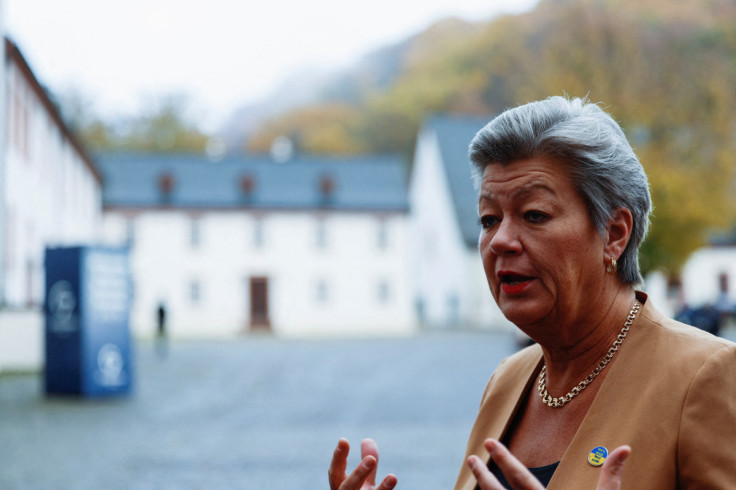 The EU has not observed any significant smuggling of weapons into Europe from wartime Ukraine, the European Commission's top internal affairs official said on Thursday during a visit to Kyiv.
"I must say that we have not seen any industrial smuggling of firearms out of Ukraine," European Home Affairs Commissioner Ylva Johansson said in an interview with Reuters.
Speaking on a central Kyiv rooftop after meeting Ukraine's interior minister, Johansson said that some individual cases of small arms being taken out of Ukraine had been recorded.
They were mostly individuals attempting to take weapons out as trophies or for personal protection and "they're being taken, of course, at the border by the border guards," Johansson said.
She said the issue of arms smuggling had been high on the list of topics discussed in her meeting with Ukrainian Interior Minister Oleksandr Klymenko.
The EU had taken successful steps to combat human trafficking into the EU, Johansson said. Only seven cases of trafficking had been registered by European police agency Europol so far, she said.
According to the Commissioner, four million Ukrainians are currently living in Europe under the Temporary Protection Directive, the EU's asylum policy for Ukrainians fleeing Russia's invasion, which began in February 2022.
"The overall figure has been more or less stable for one year," she said.
Johansson said the vast majority of Ukrainian refugees interviewed by the EU said they wanted to go back "as soon as possible," but that they should have opportunities to stay in Europe if they wished.
"It's for each individual Ukrainian citizen to decide. There should be good opportunities to go back, and there should be good opportunities to stay."
© Copyright Thomson Reuters 2023. All rights reserved.