EU Chief Von Der Leyen Marks 'Europe Day' In Kyiv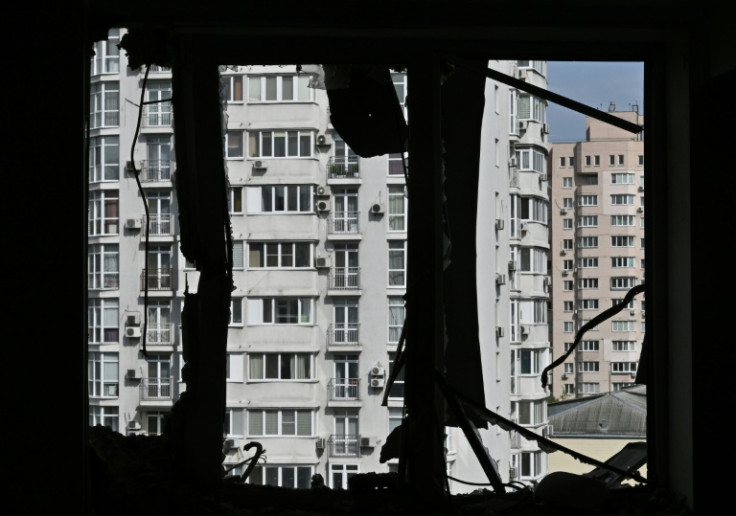 EU chief Ursula von der Leyen arrived in Kyiv on Tuesday to mark the Europe Day celebration of peace and unity, as Ukraine delivered a symbolic retort to Moscow's Victory Day parade.
The president of the European Commission travelled on an overnight train from Poland to see President Volodymyr Zelensky and work on Ukraine's quest for eventual EU membership, a reporter on the train said.
The Ukrainian leader has decreed that May 9 would be celebrated in his country as Europe Day, as it is in Brussels, spurning the martial Victory Day tradition of the former Soviet Union.
So, while tanks roll through Red Square in Moscow, in Kyiv Zelensky and his European ally were to draw up plans to defeat the Russian invasion and to bring Ukraine into the EU fold.
"I very much welcome President Zelensky's decision to make May 9 the Day of Europe. Ukraine is part of our European family," von der Leyen told a reporter on her train to Kyiv.
"My presence in Kyiv today on May 9 is symbolic, but it is also the sign of a crucial and very practical reality: the EU is working hand in hand with Ukraine on many issues."
Shortly before she arrived, Ukraine's air force said it had downed 23 out of 25 cruise missiles launched by Russia in the night between Monday and Tuesday.
The air alert in Kyiv ended about an hour before her arrival.
Russia launched a full-scale invasion of Ukraine in February last year. Ukraine's outgunned forces repelled at attempt to seize Kyiv, but fighting has since bogged down.
Moscow's forces now hold a swathe of the eastern Donbas region, part of Ukraine's southern coast and Crimea, while they are fighting a brutal street battle for the town of Bakhmut.
A Ukrainian counterattack late last year drove the invaders from the northern Kharkiv region and the southern city of Kherson, but their advance has stalled this year.
Kyiv's western allies promise it will one day find a home in the European Union and the NATO alliance, and have propped up Zelensky's government with cash and advanced weapons.
Now they are waiting for a long-anticipated renewed Ukrainian offensive, that western capitals hope will force Russia's President Vladimir Putin to withdraw or at least agree to talks.
In the meantime, Brussels is helping Zelensky's government carry out anti-corruption and good governance reforms to allow it to begin what will likely be years-long talks on joining the EU.
Von der Leyen's commission will give an interim opinion on Kyiv's progress to EU member state leaders in the coming weeks and a formal written report in October.
There is much good will for Ukraine in EU capitals, but also scepticism that a country with such a troubled recent history will be in shape to begin formal accession talks this year.
Von der Leyen told an AFP journalist travelling as a pool reporter for the European Newsroom, an alliance of news agencies, that she would have practical, detailed talks with Zelensky.
"I will be meeting the Ukrainian leadership to discuss these key issues among others," she said, speaking of "preparing the ground" for Ukraine's membership talks.
The pair were also to discuss Europe's strategy for ramping up supplies of artillery ammunition for Ukrainian forces, and Kyiv's soaring financial needs for next year.
"The focus now is on tight implementation of the sanctions and taking action to avoid circumvention. We are determined to close existing loopholes," von der Leyen said.
"No-one should doubt that."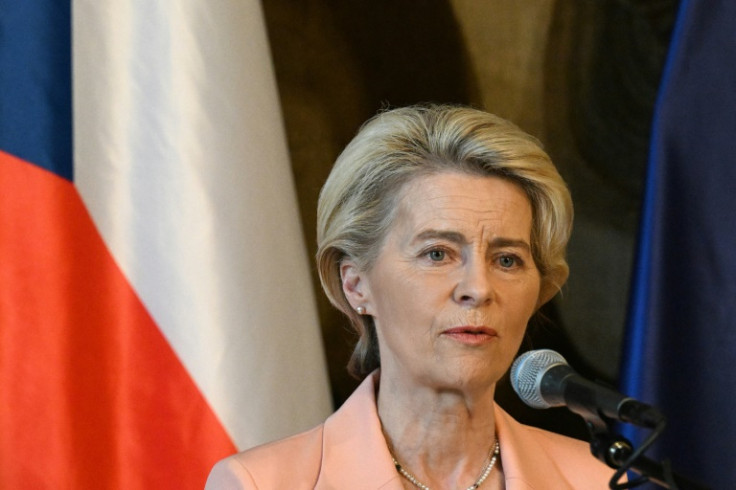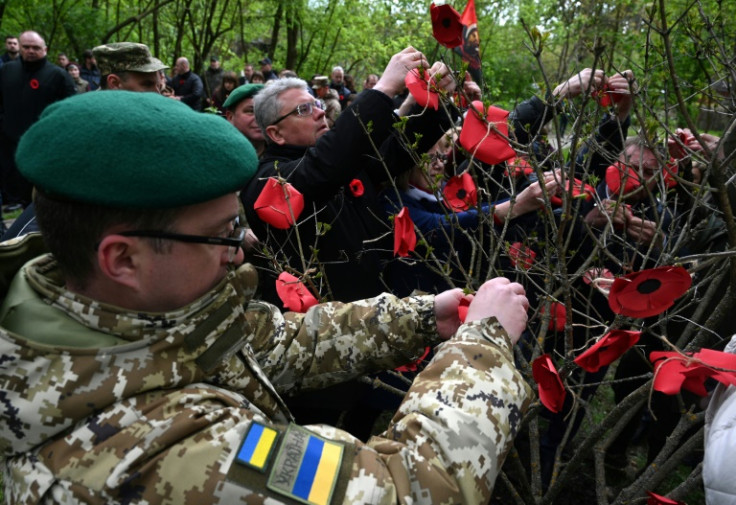 © Copyright AFP 2023. All rights reserved.