Ethiopia's Oromo Rebels Accuse Govt Forces Of Offensive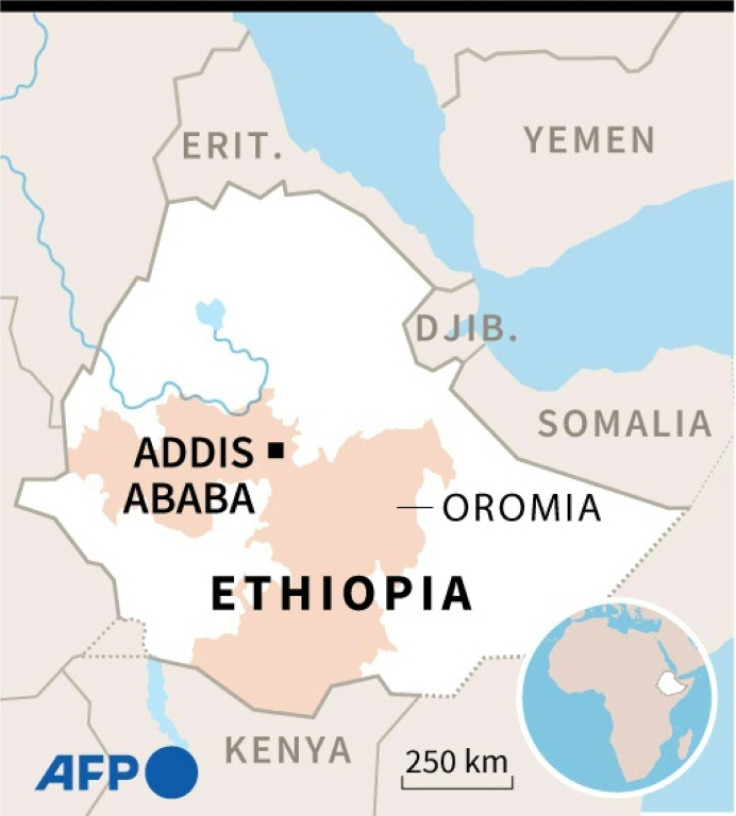 Rebels from Ethiopia's Oromia region on Wednesday accused the government of launching a large-scale military offensive against them after peace talks between the two sides ended without agreement.
The Oromo Liberation Army (OLA) said government forces had launched an "all-out offensive" across a number of areas in Oromia after the negotiations wrapped up earlier this month.
OLA spokesman Odaa Tarbii said in a message to AFP that the military action was "contrary to the spirit of de-escalation we had hoped for", even though there was no formal ceasefire.
"We perceive this as an attempt to gain leverage and force us into accepting their terms, but they should not mistake our commitment to peace as a sign of weakness," he added.
Odaa said the OLA was leaving the door open to continued negotiations, but added that no dates had been set for another round of talks.
It was not possible to independently verify the OLA's assertion, and federal government representatives did not respond to AFP requests for comment.
Prime Minister Abiy Ahmed's government and the OLA -- which was designated a "terrorist group by Addis Ababa in 2021 -- launched peace talks in Tanzania's semi-autonomous region of Zanzibar in late April.
They ended on May 3 without a deal although both parties voiced willingness to pursue dialogue.
The OLA has been fighting Addis Ababa since it split in 2018 from the Oromo Liberation Front (OLF) when that group renounced armed struggle.
The Oromo community, Ethiopia's largest ethnic group, has long complained of marginalisation.
The OLA's strength, estimated at a few thousand men in 2018, has increased significantly in recent years, although observers believe it is insufficiently organised or well-armed to pose a real threat to the federal government.
Oromia, which surrounds the capital Addis Ababa and is Ethiopia's largest and most populous region, has suffered ethnic massacres in recent years carried out by unknown groups.
The OLA has been repeatedly accused by Abiy's government of being responsible for the killings, a charge it denies.
A mosaic of more than 80 ethno-linguistic communities, Ethiopia has struggled to manage rival claims to territorial and political power.
© Copyright AFP 2023. All rights reserved.