Emissions Cuts Can Slash Heat Deaths In Mideast, N. Africa: Study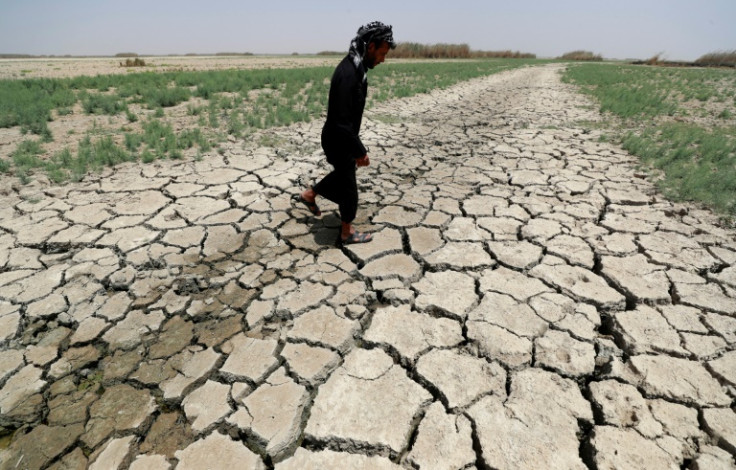 Meeting world targets to limit climate change would avert hundreds of thousands of heat-related deaths in the Middle East and North Africa, scientists said on Tuesday, urging the region to adapt better.
A modelling study published in The Lancet Planetary Health journal found slashing carbon emissions to limit the rise in Earth's average temperature to two degrees Celsius would reduce heat-related deaths in the region by 80 percent compared to a high-emissions scenario.
The regional focus on the heat risk came as Dubai prepares to host the United Nations COP28 climate summit in November.
Countries have pledged to limit global warming to 1.5C under the Paris climate accords, prompting efforts to switch to low-carbon energy sources.
In the highest-emissions scenario without cuts, around 123 people per 100,000 in the region would die per year from heat-related causes by the end of this century, according to the study, led by specialists at the London School of Hygiene and Tropical Medicine.
That would be 60 times greater than the current heat-death rate and far higher than in other regions of the world.
Of the 19 countries analysed, Iran was expected to have the highest annual death rate under a high-emissions scenario -- 423 deaths per 100,000 of population.
Lead author Shakoor Hajat told AFP temperatures were projected to be very high in parts of Iran. Ageing will also occur at a faster rate there than in many other countries in the region.
Hajat said health impacts would be "catastrophic" if the 2C target were not reached.
"Even with stronger action, countries in the region need to develop ways other than air-conditioning to protect their citizens from the dangers of extreme heat," he said.
"Public health measures such as national heat protection plans and heat alert warning systems could be introduced.
"These are common in countries in Europe and North America and parts of Asia, but not in the Middle East," he said.
"Many MENA (Middle East and North Africa) countries also need to strengthen their existing health systems to better prepare for climate change impacts."
© Copyright AFP 2023. All rights reserved.