Dozens Raped As Migrant Workers Expelled From Angola To Congo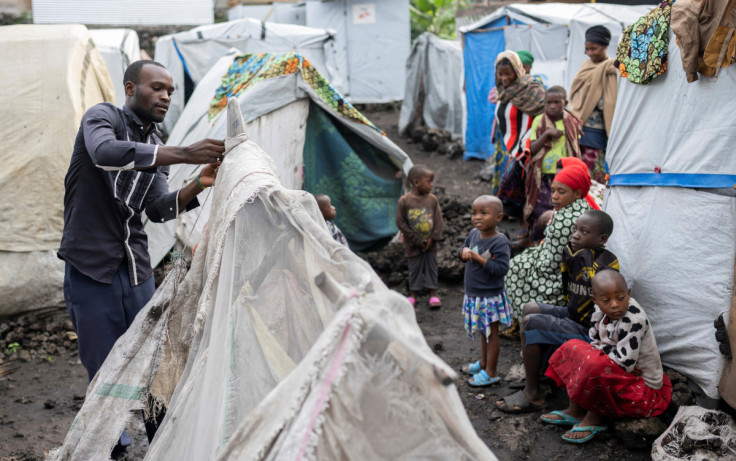 Congolese women and children have been raped and subjected to other abuses during a mass expulsion of migrant workers from Angola to Democratic Republic of Congo, a doctor, officials and the United Nations said.
Angola has deported thousands of workers in recent months, U.N. figures show, echoing previous purges over the past 12 years during which abuses also occurred, according to rights groups and the United Nations.
The size of the latest expulsion is not yet known, but 12,000 workers have passed through one border crossing near the Congolese town of Kamako in the past six months, according to previously unreported figures from the United Nations' migration agency, the International Organization for Migration (IOM).
Last month, U.N. staff visited the area and wrote an internal preliminary report on the situation, which Reuters has read.
"Girls and women are arrested wherever they are, without the necessary needs, detained and then separated from their children and husbands, subjected to inhuman and degrading treatment, sometimes raped," the report said.
The report, which would have to be checked by various partner organisations before any possible publication, did not explicitly identify the perpetrators. A doctor working in the area blamed civilians in Congo and Angolan security forces.
A spokesperson for Angola's migration authority, Sim?o Milagres, said there had been an increase in expulsions in the past few weeks but denied that rapes and other abuses had occurred.
"That's not true," he said. "I can guarantee that there isn't an institutional attitude promoting violence against migrants."
RISE IN CASES
The U.N. report did not say how many cases of abuse there were. But Victor Mikobi, a doctor who specialises in treating victims of sexual violence at a health centre in Kamako, said local clinics had recorded 122 cases of rape this year, unprecedented levels for the town, he said.
"These are women or girls expelled from Angola, some of them under 10 years old, without any means of subsistence and very vulnerable to this type of violence," he said. Instances of gang rape have caused medical complications, he said.
Based on accounts from patients treated at his health centre, he estimated that at least 14 rapes were committed by Angolan security forces. Dozens of others were committed by civilians in Congo, he said.
A Congolese immigration official who spoke to Reuters on condition of anonymity because he is not authorised to speak to the media said that in meetings officials had talked about dozens of rapes on both sides of the border.
The governor of Kasai region in southern Congo, Dieudonne Pieme Tutokot, said he was aware of instances of rape and had opened an investigation.
SEARCH FOR DIAMONDS
Angola's diamond-rich Lunda Norde region has long attracted thousands of migrant workers from Congo's isolated, poor south. Many come illegally: according to the U.N. report, only 20% of the deported workers had permits.
Kamako has become an "open-air migrant camp", the head of the IOM's Congo mission, Fabien Sambussy, told Reuters.
Abb? Trudon Keshilemba, president of a group of civil society organisations in Kamako, said: "The Congolese end up occupying whole villages in Angola, and the Angolans feel that they will disappear."
The Angolan migration authority spokesperson, Milagres, said that the crackdown on illegal workers came as the country sought to promote legal migration through an online visa application process.
Mass deportations from Angola to Congo happen every few years. The largest, in 2018, led to the expulsion of 330,000 workers. Over the course of two months in 2010, the U.N. estimated that more than 650 people had suffered sexual violence during expulsions from Angola.
"We are witnessing this without being able to do anything due to a lack of resources," the Congolese immigration officer said.
© Copyright Thomson Reuters 2023. All rights reserved.