Cradle Of Sudan's Uprising Becomes Transit Point For Those Fleeing War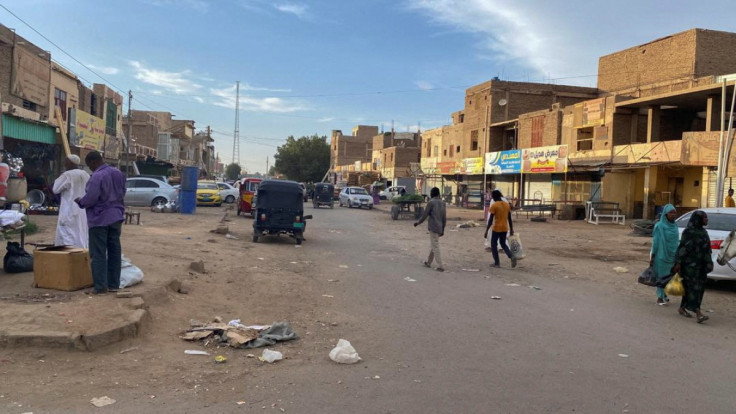 The Sudanese city of Atbara - birthplace of the uprising that led to the overthrow of strongman Omar al-Bashir in 2019 - has become a hub for those fleeing the conflict in Khartoum.
But while it has been spared the heavy fighting that erupted in the capital two weeks ago, the power struggle between rival military factions there has dealt the latest blow to the hopes of Atbara's pro-democracy activists.
Some of those who arrived in the city, a colonial-era railway hub about 350 km (220 miles) northeast of Khartoum, have sought accommodation in the city. Others are passing through on their way to Port Sudan on the Red Sea coast or Sudan's northern border with Egypt.
Some are still figuring out their plans.
"We came to Atbara looking for safety after the war in Khartoum. We left our homes and lives there, and we don't know how we're going to continue," said 35-year-old Omeima Yasin, holding her child.
The fighting between Sudan's army and the paramilitary Rapid Support Forces (RSF) has killed hundreds, injured thousands, and displaced 33,000 from the capital, according to the United Nations.
The airport in Khartoum is being fought over and is damaged. Some of those fleeing have tried to leave the country by bus or ship, but most have sought shelter in cities, towns and villages outside the capital.
Atbara, which has a history of political opposition activity and a strong labour movement linked to its railways, was the site of the first big demonstrations against Bashir's autocratic rule that led to his overthrow in April 2019.
It does not normally receive many visitors, but the strife elsewhere has been a boon for local businesses.
"The hotel has never seen this kind of demand as it has since the start of the war, and that's caused prices to go up to 30,000 Sudanese pounds ($50) a night," said an owner of one of the city's few hotels.
BIG DREAMS
The increased demand has meant booming business, supermarket owner Mohamed Ismail said, but the shutdown regular life in the capital has also triggered inflation and concerns over supplies.
"We've had to raise our prices because prices in the market have gone up and all our supply comes from Khartoum, which we can't reach" said 29-year-old home goods trader Jabir Abdallah.
Fuel stocks have dwindled, since distribution is centralised in Khartoum, causing long queues for motorbike rickshaws and cars.
"The impact of the war isn't just felt in Khartoum, all of Sudan is now struggling economically," said Iman Elrifaei, a local lawyer, citing rising prices and flour shortages.
Elrifaei participated as a member of a local "resistance committee" in anti-military protests since a 2021 coup, and before that in the uprising against Bashir.
"The ambitions of the military were larger than the dreams of the youth who participated in the revolution", she said. "We hope the war will end and that we can stop the losses."
Sudan started a transition towards elections between Bashir's overthrow and the coup. The conflict that broke out in Khartoum and other parts of Sudan on April 15 derailed an internationally-backed plan for a new transition and civilian government.
"I had big dreams of real change and bringing down the regime, democracy and a civilian state, a good life and opportunities for youth," said 31-year-old committee member Yousif Hassan, who said he was part of the first protest in Atbara on December 19, 2018.
"War is the worst thing that can happen in the world."
($1 = 597.9002 Sudanese pounds)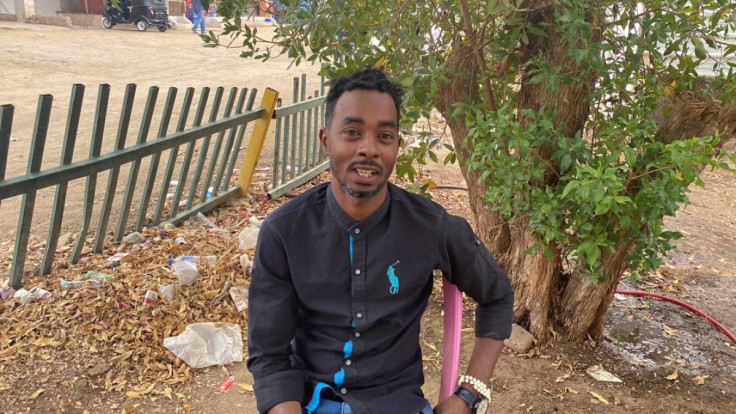 © Copyright Thomson Reuters 2023. All rights reserved.