China Simulates Striking Taiwan On Second Day Of Drills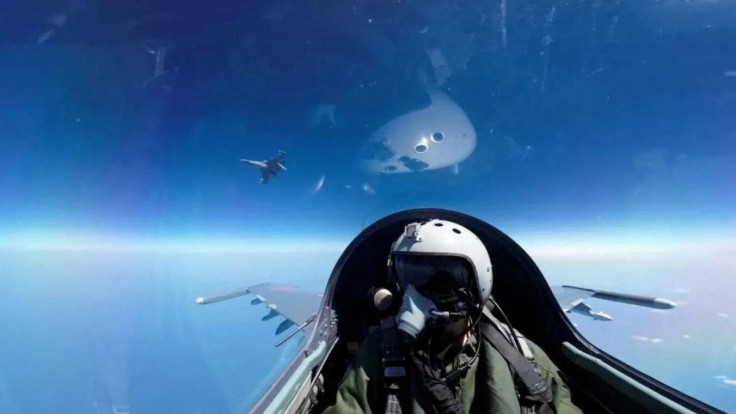 China's military simulated precision strikes against Taiwan in a second day of drills around the island on Sunday, with the island's defence ministry reporting multiple air force sorties and that it was monitoring China's missile forces.
China, which claims democratically governed Taiwan as its own territory, began three days of military exercises around the island on Saturday, the day after Taiwan President Tsai Ing-wen returned from a brief visit to the United States.
Chinese state television reported that the combat readiness patrols and drills around Taiwan were continuing.
"Under the unified command of the theatre joint operations command centre, multiple types of units carried out simulated joint precision strikes on key targets on Taiwan island and the surrounding sea areas, and continue to maintain an offensive posture around the island," it said.
The Chinese military's Eastern Theatre Command put out a short animation of the simulated attacks on its WeChat account, showing missiles fired from land, sea and air into Taiwan with two of them exploding in flames as they hit their targets.
A source familiar with the security situation in the region told Reuters that China had been conducting simulated air and sea attacks on "foreign military targets" in the waters off Taiwan's southwestern coast.
"Taiwan is not their only target," the source said, speaking on condition of anonymity as they were not authorised to speak to the media. "It's very provocative."
Taiwan's defence ministry said that as of 0800 GMT on Sunday they had spotted 70 Chinese aircraft, including Su-30 fighters and H-6 bombers, as well as 11 ships, around Taiwan.
The ministry said they were paying particular attention to the People's Liberation Army's Rocket Force which is in charge of China's land-based missile system.
"Regarding the movements of the Chinese communists' Rocket Force, the nation's military also has a close grasp through the joint intelligence, surveillance and reconnaissance system, and air defence forces remain on high alert," the ministry said.
It reiterated that Taiwan's forces will "not escalate conflicts nor cause disputes" and would respond "appropriately" to China's drills.
The security source said about 20 military ships, half from Taiwan and half from China, were engaged in a stand-off near the Taiwan Strait's median line, which has for years served as an unofficial barrier between the two sides, but did not behave provocatively.
China's aircraft carrier Shandong, which Taiwan has been monitoring since last week, is now more than 400 nautical miles off Taiwan's southeast coast and is carrying out drills, the source said.
Zhao Xiaozhuo of China's Academy of Military Sciences told the Chinese state-backed Global Times newspaper this was the first time China had openly talked of simulated attacks on targets in Taiwan.
Key targets would include infrastructure such as runways, military logistics facilities and mobile targets "to annihilate them in one fell swoop if necessary", the report cited Zhao as saying.
'COMFORTABLE, CONFIDENT' U.S. MONITORS DRILLS
Life in Taiwan has continued as normal, with no sign of panic or disruption from the Chinese drills.
Last August, following a visit to Taipei by Nancy Pelosi, then the speaker of the U.S. House of Representatives, China staged war games around Taiwan, including firing missiles into waters close to the island. It has not announced similar drills this time.
While in Los Angeles last week, on what was officially billed a transit on her way back from Central America, Tsai met the current speaker of the House, Kevin McCarthy, despite Beijing's warnings against it.
The de facto U.S. embassy in Taiwan said on Sunday the United States was monitoring China's drills around Taiwan closely and is "comfortable and confident" it has sufficient resources and capabilities regionally to ensure peace and stability.
U.S. channels of communication with China remain open and the United States had consistently urged restraint and no change to the status quo, said a spokesperson for the American Institute in Taiwan, which serves as an embassy in the absence of formal diplomatic ties.
Washington severed diplomatic relations with Taipei in favour of Beijing in 1979 but is bound by law to provide the island with the means to defend itself.
China, which has never renounced the use of force to bring the island under its control, says Taiwan is the most important and sensitive issue in its relations with the United States, and the topic is a frequent source of tensions.
Beijing considers Tsai a separatist and has rebuffed her repeated calls for talks. Tsai says only Taiwan's people can decide their future.
CHINESE FIGHTERS, WARSHIPS
China has over the past three years or so stepped up its military pressure against Taiwan, flying regular missions around Taiwan, though not in its territorial air space or over the island itself.
Taiwan's defence ministry said earlier on Sunday that in the previous 24 hours it had spotted 71 Chinese air force aircraft and nine navy vessels around Taiwan.
The ministry published a map showing around half of those aircraft, including Su-30s and J-11s, crossed the strait's median line.
Chinese state media said the aircraft were armed with live weapons. Taiwanese air force jets also typically carry live weapons when they scramble to see off Chinese incursions.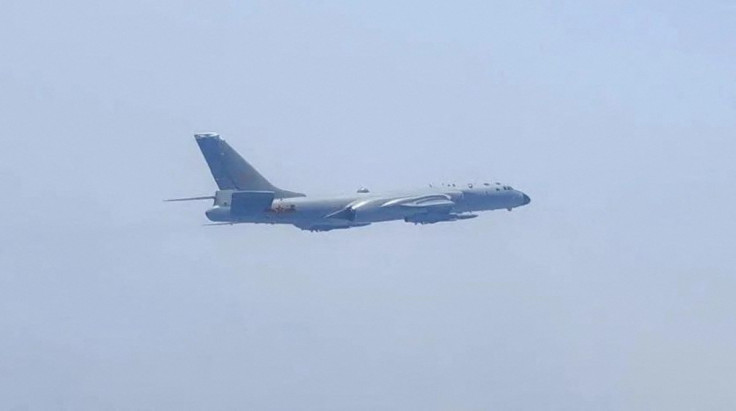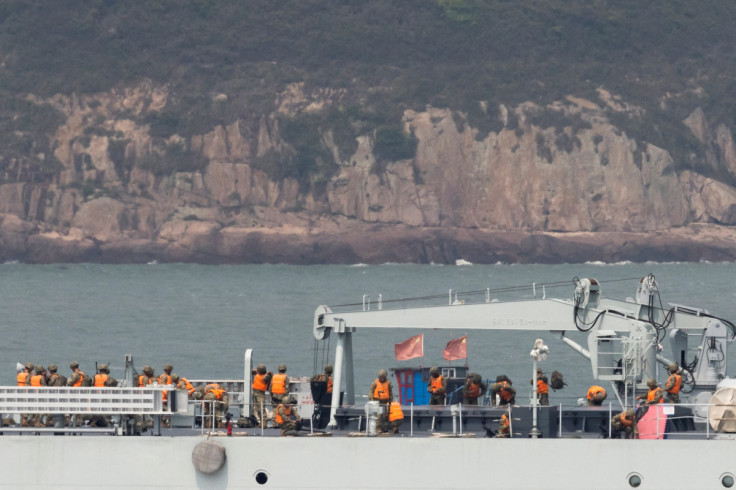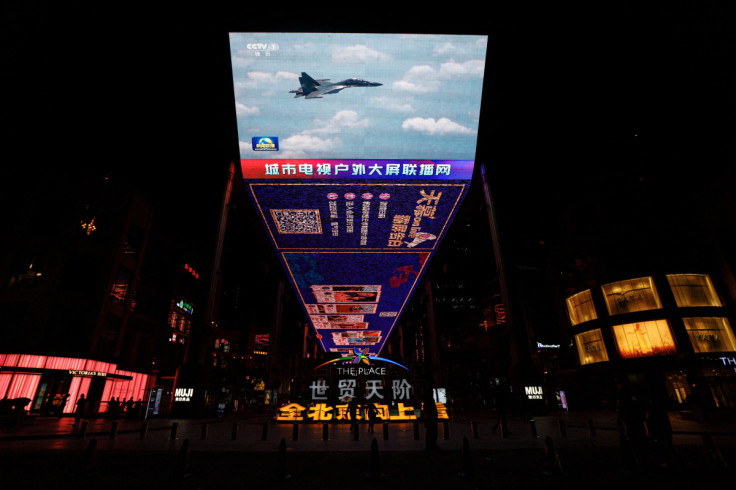 © Copyright Thomson Reuters 2023. All rights reserved.